AQ Presidential Profiles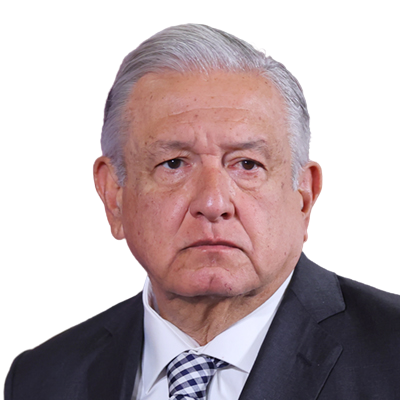 Andrés Manuel López Obrador
To facilitate comparisons among these six countries, the data is color-coded: green, high performing; yellow, middle performing; red, low performing.
The CCC Index ranks 15 Latin American countries on their capacity to combat corruption. Lower numbers indicate a higher capacity.
Updated on December 8, 2022
HOW HE GOT HERE
After two failed attempts at the presidency, López Obrador enjoyed a landslide victory in 2018 with 53% of the vote—double that of his closest opponent. Early in his career, López Obrador ran twice for governor of his home state of Tabasco and after a second defeat in 1994 organized a march on Mexico City that put him on the national stage. López Obrador was mayor of Mexico City from 2000 to 2005. In 2011 he started his own movement, Morena, which has since become the largest political party in Mexico.
HIS TOP PRIORITIES
López Obrador calls his platform the fourth transformation of Mexico, or 4T, an all-encompassing list of priorities aiming at changing the country's institutions and economy. Major infrastructure projects include upgrading existing refineries and building a new one to lower gasoline imports and the 930-mile Tren Maya linking southern tourism hubs. Multiple constitutional changes have been approved, such as the elimination of the federal police and creation of a National Guard composed of military personnel, though the 2021 midterms left AMLO's majority in congress short of the level needed for constitutional changes. His goal of ending corruption has translated into investigations of previous administrations and opponents. López Obrador has tasked the armed forces as the government's main partner in domestic public security, border control, as well as lead developers in infrastructure projects. He holds daily lengthy press conferences where he lists his current priorities, mixing announcements of government programs, attacks on opponents and direct messages to his constituents, which include low-income and Indigenous communities.
HOW HE HANDLES THE ECONOMY
Mexico's economy has had a less vigorous recovery from the pandemic than most of its peers in Latin America and other emerging markets. Unlike many counterparts across the globe, López Obrador kept a tight grip on the country's fiscal accounts throughout the crisis. López Obrador's focus on macroeconomic stability has helped Mexico keep its investment grade rating with all major debt rating agencies, while the economy has also benefited from a large increase in remittances.
WHO SUPPORTS HIM
López Obrador's approval ratings have remained high by regional standards, buoyed by support among Mexico's poor, but have eroded amid recent scandals. The president's party Morena and its allies hold a majority in both the Chamber of Deputies and the Senate, while the party also has the governorship in 22 of the 32 states. The president has also publicly thanked the armed forces for their support for his programs and policies.
WHO OPPOSES HIM
Concerns about democratic backsliding mounted in 2022 as López Obrador increasingly lashed out against independent institutions and pursued politicized investigations into his critics. Civil society groups focused on anti-corruption, women's rights and public security, and now Catholic priests, are among the president's most vocal opponents. After the June 2022 mid-term election, the opposition parties PAN, PRI and PRD vowed not to approve any legislative project coming from López Obrador through the end of his term, though their Vá Por México alliance has started to crack.
IDEOLOGY CONTINUUM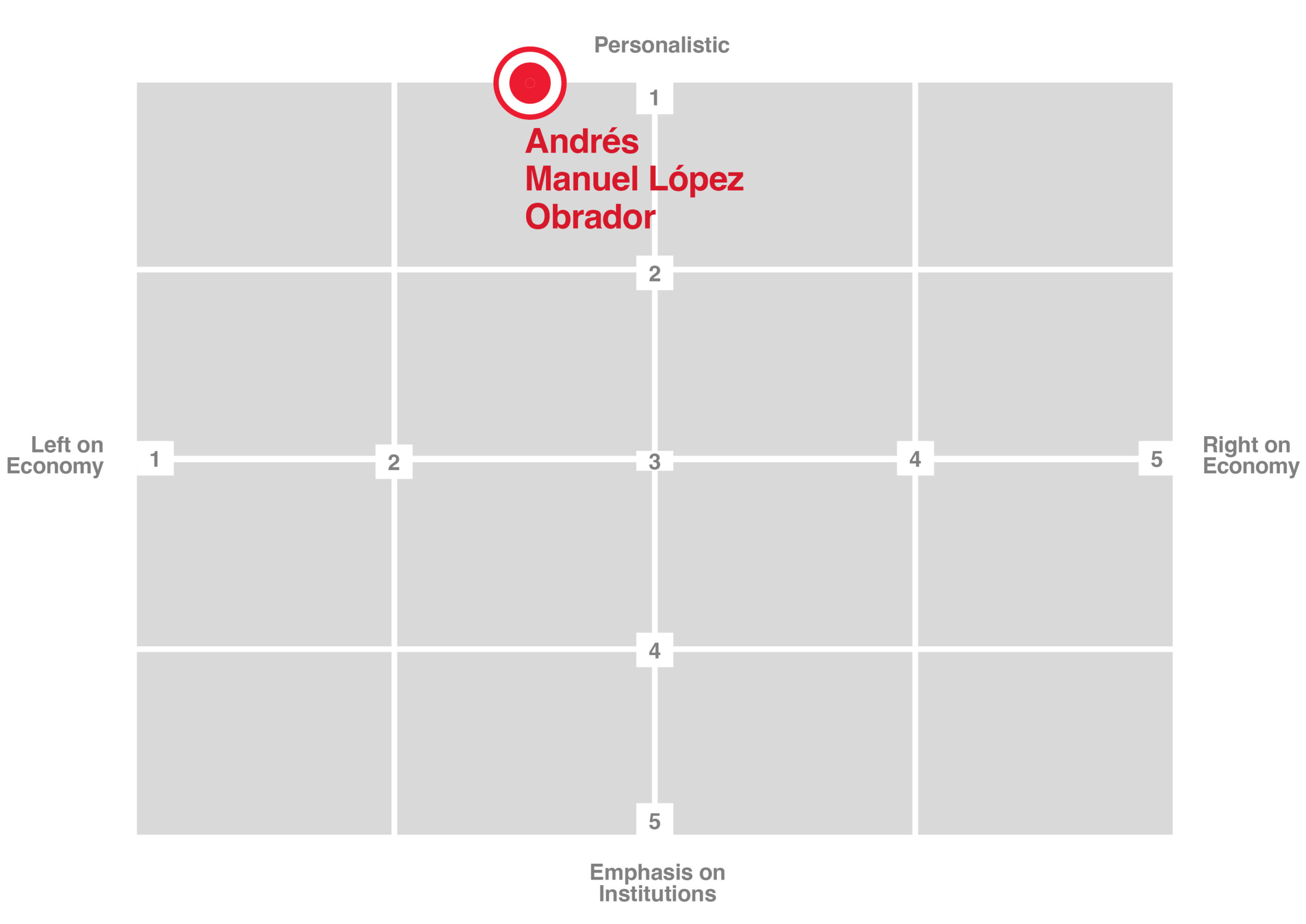 Interactive charts by Lagom Data. Sources: Approval rating: El Financiero (November); GDP projection: Bloomberg (September); 12-month inflation rate: Instituto Nacional de Estadística y Geografía (November); Unemployment rate: Instituto Nacional de Estadística y Geografía (October); Labor informality: International Labor Organization (Q2 2022); Education spending: Economic Commission for Latin America and the Caribbean (2022); Homicide rate: InSight Crime (2021); Capacity to Combat Corruption Index: AS/COA and Control Risks (2022)
Tags:
AMLO
,
AQ Presidential Profiles
,
Mexico