This piece was updated on April 4
During a time of great national discontent, Colombians will head to the polls to elect a new president. Legislative elections and three coalition primaries were held on March 13. The first round of the presidential election will be on May 29. If no candidate receives a majority of the votes, the two leading candidates will compete in a runoff on June 19.
This survey includes candidates who were polling at 8% and above as of March, according to a poll from the Centro Nacional de Consultoría (CNC) for Semana. We will occasionally update this page to reflect developments in the campaigns, including other candidates who rise in polls. AQ also asked a dozen nonpartisan experts on Colombia to help us identify where each candidate stands on two spectrums: left wing versus right wing, and nationalist versus globalist. The results are mapped on the charts below. We've published the average response, with a caveat: Platforms evolve, and so do candidates.
Sergio Fajardo | Federico Gutiérrez | Rodolfo Hernández | Gustavo Petro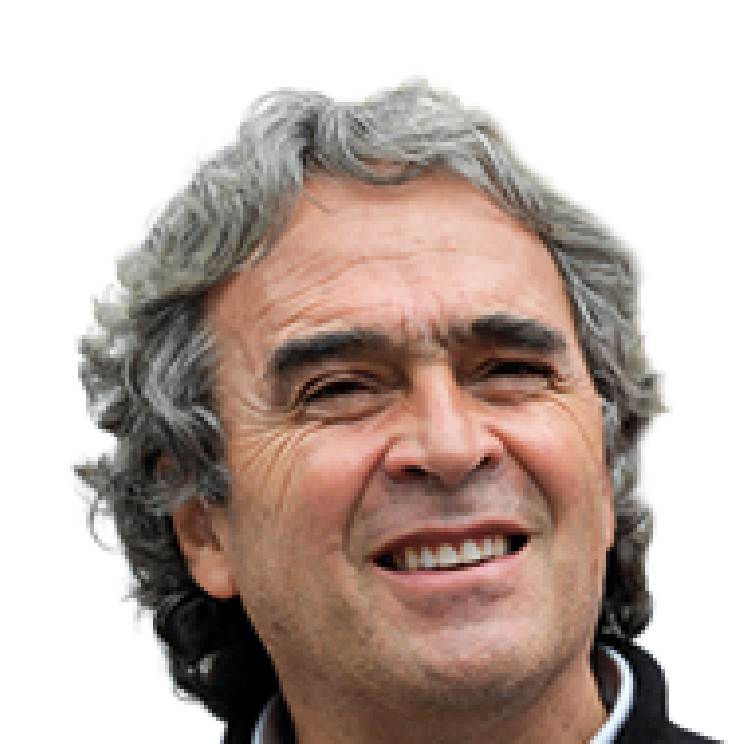 Sergio
Fajardo
65, former governor
Citizens' Commitment
"I propose a change without hate, but with experience."
HOW HE GOT HERE
This is Fajardo's third presidential bid. A former mathematics professor and newspaper columnist, Fajardo gained popularity and international recognition for reducing violence and improving infrastructure as the mayor of Medellín from 2003 to 2007. He was the governor of Antioquia from 2012 to 2015 and barely missed the runoff in the 2018 presidential election, as Gustavo Petro beat him for second place by a margin of 1.3% of total votes cast.
WHY HE MIGHT WIN
Known for his ability to work across Colombia's deep ideological divides, Fajardo is a moderate politician who has a good record on security and economic development. He has strong name recognition, especially in the country's major urban areas. During the March 13 primaries, Fajardo secured the nomination of the Centro Esperanza coalition, winning 33% of the votes cast for the centrist group.
WHY HE MIGHT LOSE
Some see Fajardo as too vague in his proposals and too much of a name from the past. He faces an investigation from the office of the attorney general into alleged mismanagement while he was governor of Antioquia. Fajardo has stated that he acted correctly.
WHO SUPPORTS HIM
Fajardo's support base is concentrated in the department of Antioquia and its capital Medellín, as well as other urban areas. He announced on March 17 that Luis Gilberto Murillo, a former governor of Chocó and former environment minister, will be his running mate. Murillo may bring more votes from Colombia's Pacific Coast to their ticket. Fajardo stands to attract voters seeking change but not willing to support more radical figures.
WHAT HE WOULD DO
Fajardo has vowed to fight youth unemployment, improve public security, combat corruption, and address gender inequality by creating a Women's Ministry. He has continued his focus on education with proposed reforms such as introducing free public university for all and returning to in-person teaching to address the pandemic's effects on students.
IDEOLOGY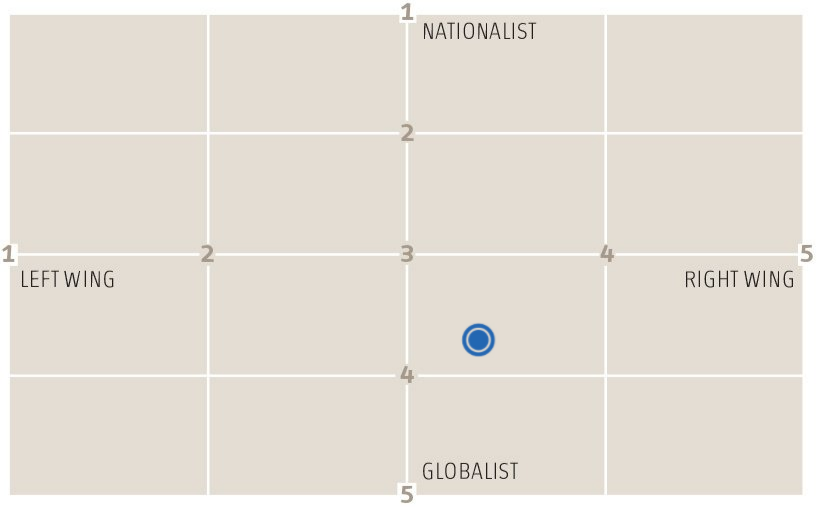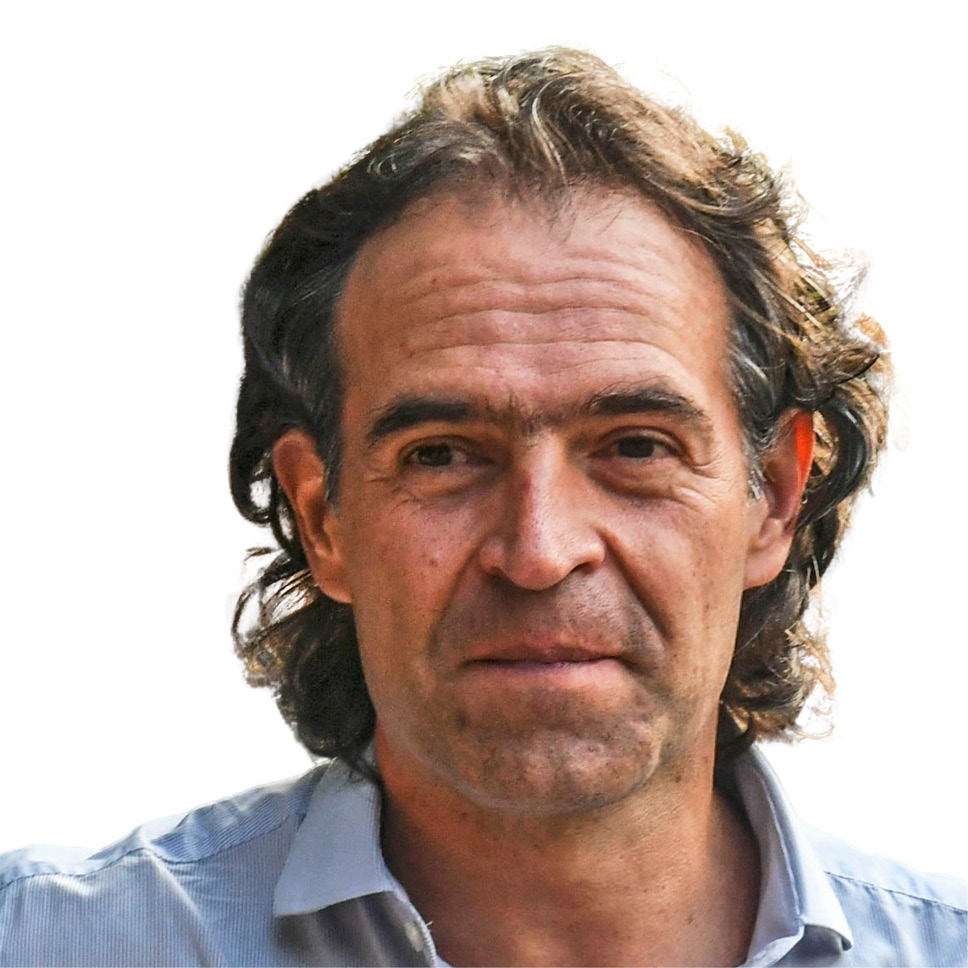 Federico
Gutiérrez
47, former mayor
We Believe Colombia
"There is no better social policy than job creation, and there is no better job creation policy than economic growth."
HOW HE GOT HERE
A civil engineer and former city planner, Gutiérrez – popularly known as "Fico" – served as the mayor of Medellín from 2016 to 2019. Gutiérrez's administration promoted private investment and the creation of new businesses, and prioritized education improvements in the city. Throughout his tenure as mayor, he had an average 85% approval rating. Gutiérrez had the support of 2.16 million voters in the Team for Colombia coalition's primary on March 13, winning 54.18% of the votes cast for the center-right group.
WHY HE MIGHT WIN
Gutiérrez's and his coalition's performances in the primary were better than expected. Despite low levels of support for the current right-wing government, Team for Colombia received 4.1 million votes overall, compared to 5.7 million votes for the leftist Historic Pact coalition and 2.3 million votes for the center-left coalition. Petro remains the frontrunner, and fears over drastic changes that could come with a Petro presidency may fuel support for Gutiérrez.
WHY HE MIGHT LOSE
Nationwide, he has just 52% name recognition according to a February poll. Although Gutiérrez has referred to himself as a "new face" in politics, some voters may associate him with Colombia's right wing, which has been losing support throughout the Duque administration.
WHO SUPPORTS HIM
Gutiérrez's base is concentrated in Medellín and the rest of Antioquia department, as well as among the center-right. Former Democratic Center candidate Óscar Iván Zuluaga withdrew from the race on March 14 and announced his support for Gutiérrez. Conservatives who would have otherwise voted for Zuluaga may back Gutiérrez instead. Gutiérrez announced on March 26 that his running mate will be Rodrigo Lara Sánchez, a former mayor of Neiva, a capital city in the southwest. Lara Sánchez could expand their ticket's geographic reach beyond Medellín and other major cities. A former ally of Sergio Fajardo's, Lara Sánchez may also bring in more votes from the center.
WHAT HE WOULD DO
Gutiérrez has campaigned on promoting "order and opportunities", and has offered four main proposals: fighting corruption, improving public safety, reducing inequality, and economic growth to boost job creation. He has said he will aim for 5% economic growth and will reduce unemployment, which stood at 13.7% in 2021, to the single digits by investing in agriculture and housing construction.
IDEOLOGY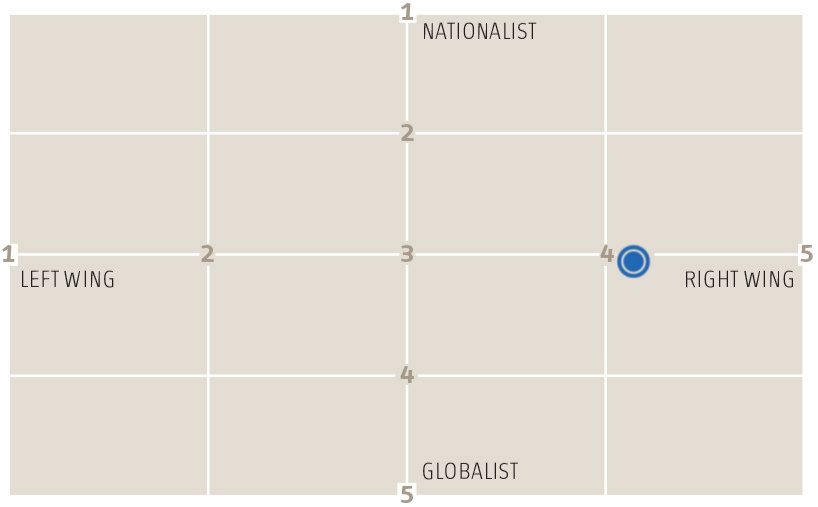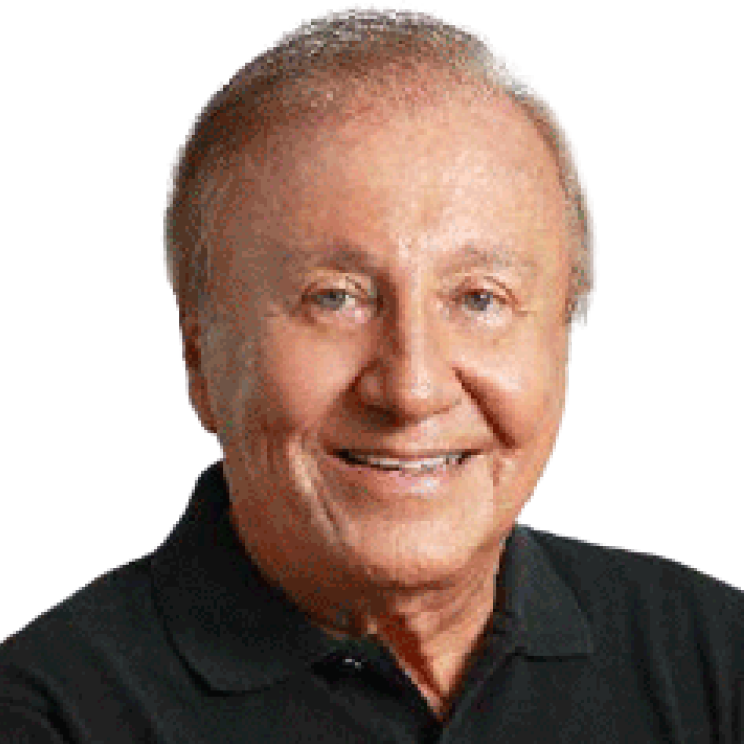 Rodolfo
Hernández
76, former mayor
Independent
"Don't lie, don't steal, and don't betray."
HOW HE GOT HERE
A civil engineer and businessman who specialized in housing construction, Hernández is running for the presidency for the first time. During his 2016-2019 term as the mayor of Bucaramanga, he faced two temporary suspensions, one for hitting a city councilor and another for allegedly attempting to influence voters during an election. Hernández resigned after receiving his second suspension near the end of his term. He has said that he is self-financing his campaign, and is running with the support of the League of Anti-Corruption Leaders, a movement that he created.
WHY HE MIGHT WIN
Hernández's anti-corruption message could have broad appeal. Though authorities are investigating irregularities allegedly involving Hernández, his populist, outsider image has gained traction in recent opinion polls.
WHY HE MIGHT LOSE
Some see Hernández as a fringe personality rather than as a serious contender. In a 2016 radio interview he said he was a follower of Adolf Hitler, but he later apologized, saying he had confused the dictator with Albert Einstein. One leaked audio message recorded Hernández threatening to shoot a client, while another recording captured Hernández allegedly trading the League's support for House candidates for payments and 10% salary cuts if they were elected.
WHO SUPPORTS HIM
He may find support from voters who are critical of traditional politics – his running mate, the academic Marelen Castillo, is not part of the political establishment. Hernández, who has rejected the labels of center, left and right, is targeting the anti-corruption vote. His support base is likely strongest in Santander department in northern Colombia.
WHAT HE WOULD DO
Hernández has focused his campaign on fighting graft, which he has described as one of Colombia's main problems, along with wasteful government spending. He is in favor of reducing VAT to 10% and has proposed eliminating that tax on food. Hernández has made xenophobic comments about Venezuelan migrants in Colombia, and has promised that he would re-establish relations with Venezuela on day one of his administration.
IDEOLOGY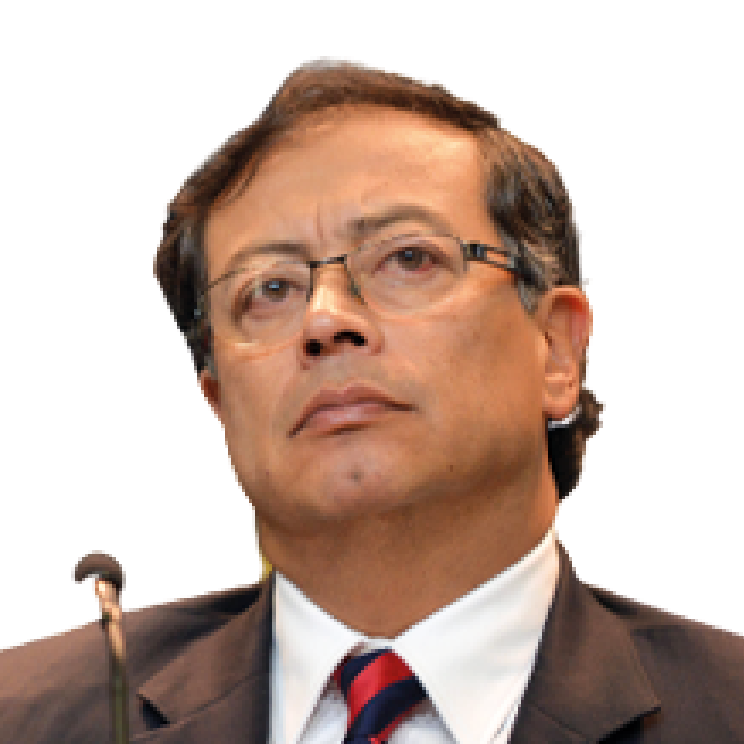 Gustavo
Petro
61, senator
Humane Colombia
"The necessities of Colombian society are not based on building socialism, but on building democracy and peace – period."
HOW HE GOT HERE
Petro is an economist by training and a former M-19 guerrilla who later promoted the group's disarmament. He has served two terms in the lower house of Congress and one in the Senate. Petro was the mayor of Bogotá from 2012 to 2015. He received 41% of the votes in the runoff of the 2018 presidential election.
WHY HE MIGHT WIN
Petro's leftist and anti-establishment stances could resonate with voters seeking major change following the pandemic, an economic slump and an unpopular right-wing administration. His second-place finish in 2018 secured him a seat in the Senate, where he has positioned himself as a vocal leader of the opposition. Petro has consistently led in most opinion polls and won his coalition's primary on March 13, receiving 80% of the votes cast for the Historic Pact.
WHY HE MIGHT LOSE
His more radical policy suggestions might alienate voters if he faces off against a centrist in the second round. Despite distancing himself from the Cuban and Venezuelan governments, Petro continues to face suspicions from conservatives that he would emulate Fidel Castro or Hugo Chávez.
WHO SUPPORTS HIM
The young, politically active electorate in universities and big cities make up much of Petro's base. His proposed redistributive social policies could appeal to Colombia's lower-income communities. Petro announced on March 23 that the environmental activist Francia Márquez, who received over 785,000 votes in the Historic Pact primary, will be his running mate.
WHAT HE WOULD DO
Petro has said that a continuation of Colombia's neoliberalism will eventually "destroy the country" and has proposed a tax increase on the 4,000 wealthiest Colombians. He plans to halt new oil exploration in an effort to eventually wean the country off of extractive industries and transition away from fossil fuels. Petro has also stated he would support putting President Iván Duque on trial for the violence committed by security forces during the 2021 protests. In March, Petro said that his first act as president would be to declare a state of economic emergency to address widespread hunger.
IDEOLOGY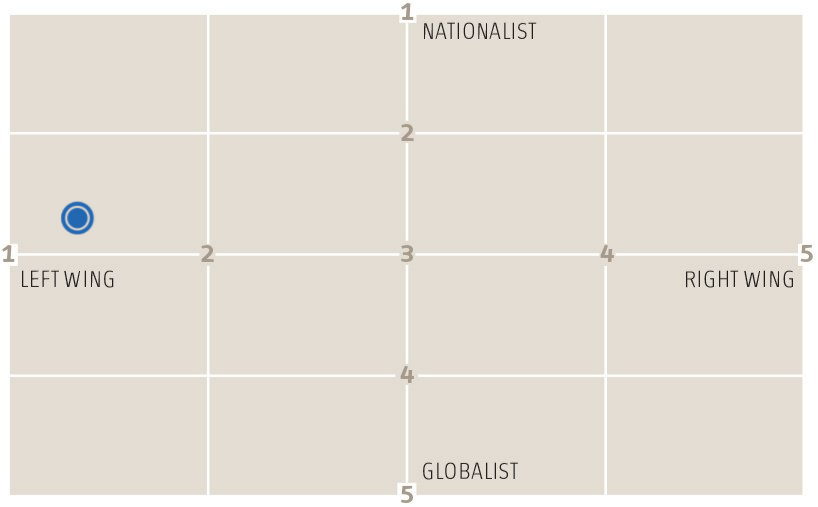 Tags:
Colombia
,
Colombia Presidential Election
,
Elections 2022