Reading Time:
< 1
minute
This page was updated on January 26
Paraguayans will go to the polls on April 30 to elect a president and vice president, all 80 members of the Chamber of Deputies, all 45 members of the Senate and all department governors and assembly members. Party primaries were held on December 18, when voters selected Efraín Alegre as the candidate from the Concertación coalition and Santiago Peña as the candidate from the Asociación Nacional Republicano, known as the Colorado Party.
This survey includes only candidates who were polling above 10% as of September, according to a poll from FaSaC Consultores. They are listed here in alphabetical order by last name. We will occasionally update this page to reflect developments in the campaigns, including other candidates who rise in polls.
AQ also asked a dozen nonpartisan experts on Paraguay to help us identify where each candidate stands on two spectrums: left versus right on economic matters, and a more personalistic leadership style versus an emphasis on institutions. We've published the average response, with a caveat: Platforms evolve, and so do candidates.
This piece is part of AQ's ongoing 2023 presidential election coverage.
Efraín Alegre | Paraguayo "Payo" Cubas | Santiago Peña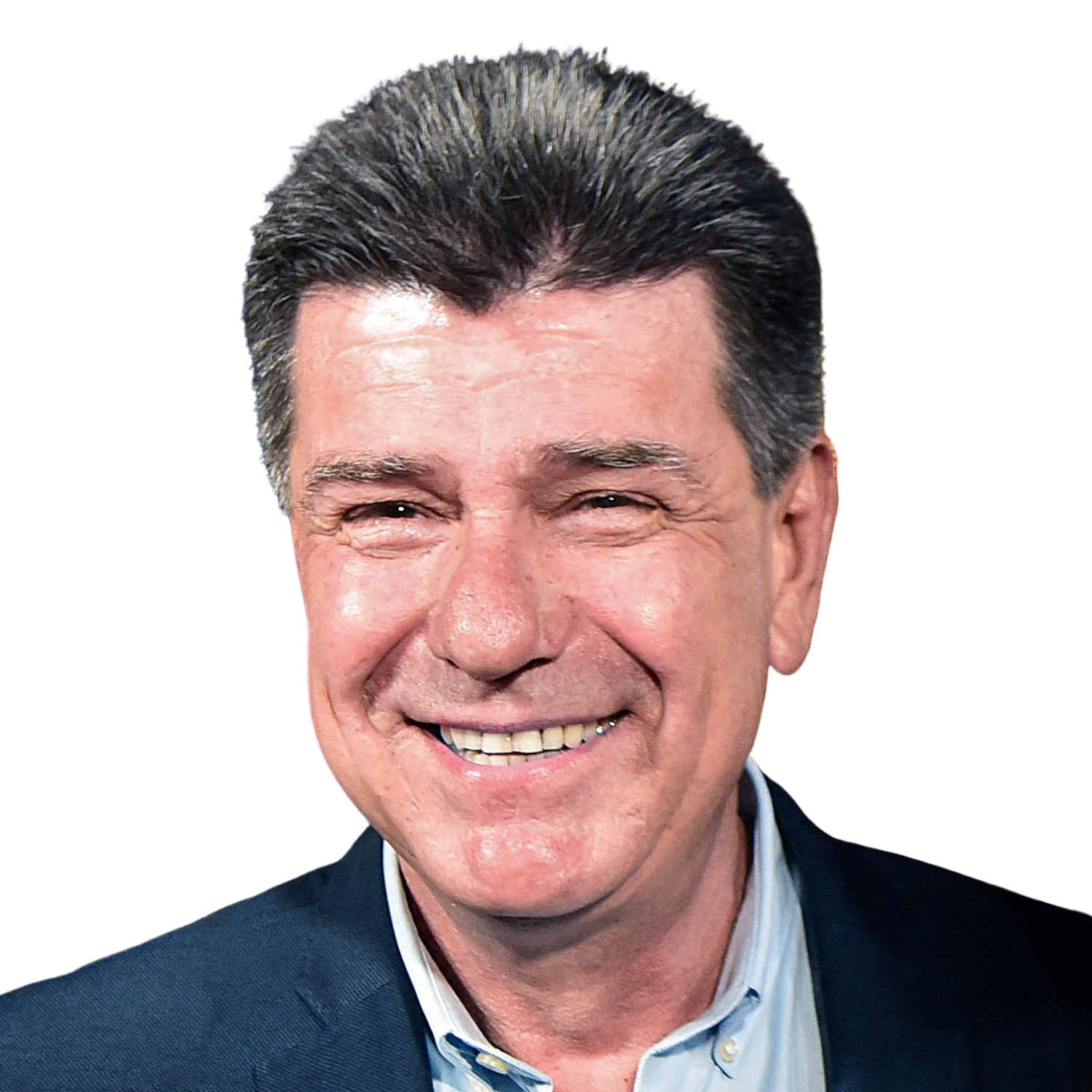 Efraín
Alegre
60, party president
Partido Liberal Radical Auténtico
"We run the risk of a 'Mexicanization' of politics, the consolidation of a mafia state that impedes normal development."
HOW HE GOT HERE
Alegre is president of the centrist PLRA and the candidate of the Concertación opposition coalition. He was a longtime legislator and then minister of public works and communication under President Fernando Lugo (2008-12), the only non-Colorado politician to hold the presidency since 1945. (Lugo was eventually impeached.) Alegre ran for president in the two previous elections.
WHY HE MIGHT WIN
Ongoing corruption scandals have shaken the Colorado Party. In the 2018 election, Alegre lost to President Mario Abdo Benítez by less than 4% of the vote after running a campaign focused on the Colorado Party's alleged corruption. Sharp divisions within the Colorado Party may also lead some voters to defect to the opposition, as occurred in 2008 when Lugo was elected president. As Lugo's public works minister, Alegre oversaw a historically large investment in infrastructure.
WHY HE MIGHT LOSE
The Colorado Party remains a dominant political machine, and not all opposition groups have joined the Concertación. Left-wing elements of the Guasú Front and other Concertación parties may eventually withdraw support for Alegre's largely centrist platform. The Concertación also includes supporters of expanded birth control, sex education and LGBTQ rights, which may attract attacks from the Colorado Party.
WHO SUPPORTS HIM
Alegre's party is the second-largest political force in the country and has support among both urban and rural voters. It has also built alliances with smaller parties, including with the Lugo-led Guasú Front, giving him strong support from some left-wing groups and grassroots social movements.
WHAT HE WOULD DO
Alegre is expected to push anti-corruption investigations into the Colorado Party and contraband trafficking rings. He may also expand the social safety net slightly, but is unlikely to raise taxes. He has said that the country's fundamental ills are corruption related rather than economic or social. In January, Alegre said he would sever diplomatic ties with Taiwan and establish relations with China to boost Paraguay's commodity exports.
IDEOLOGY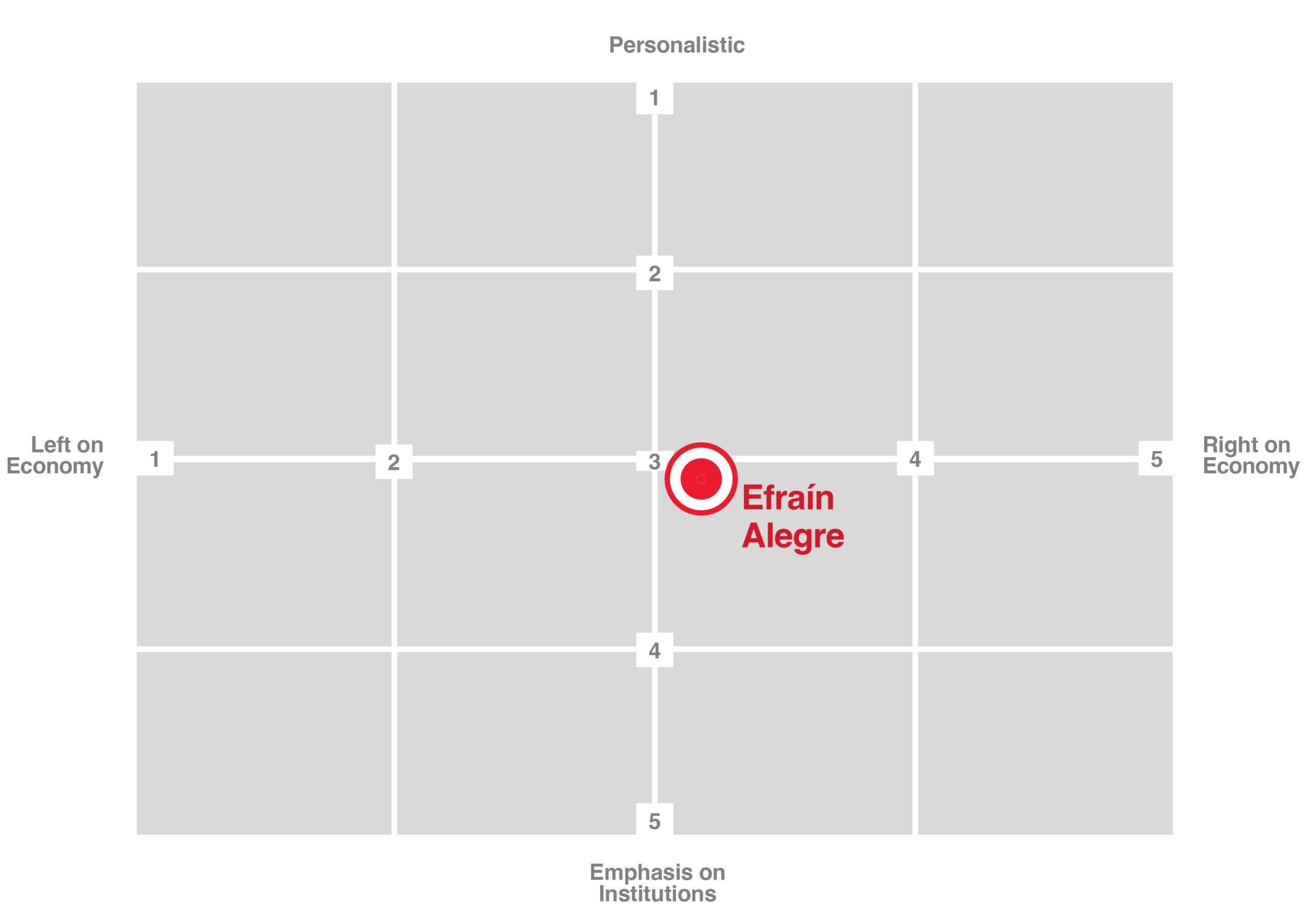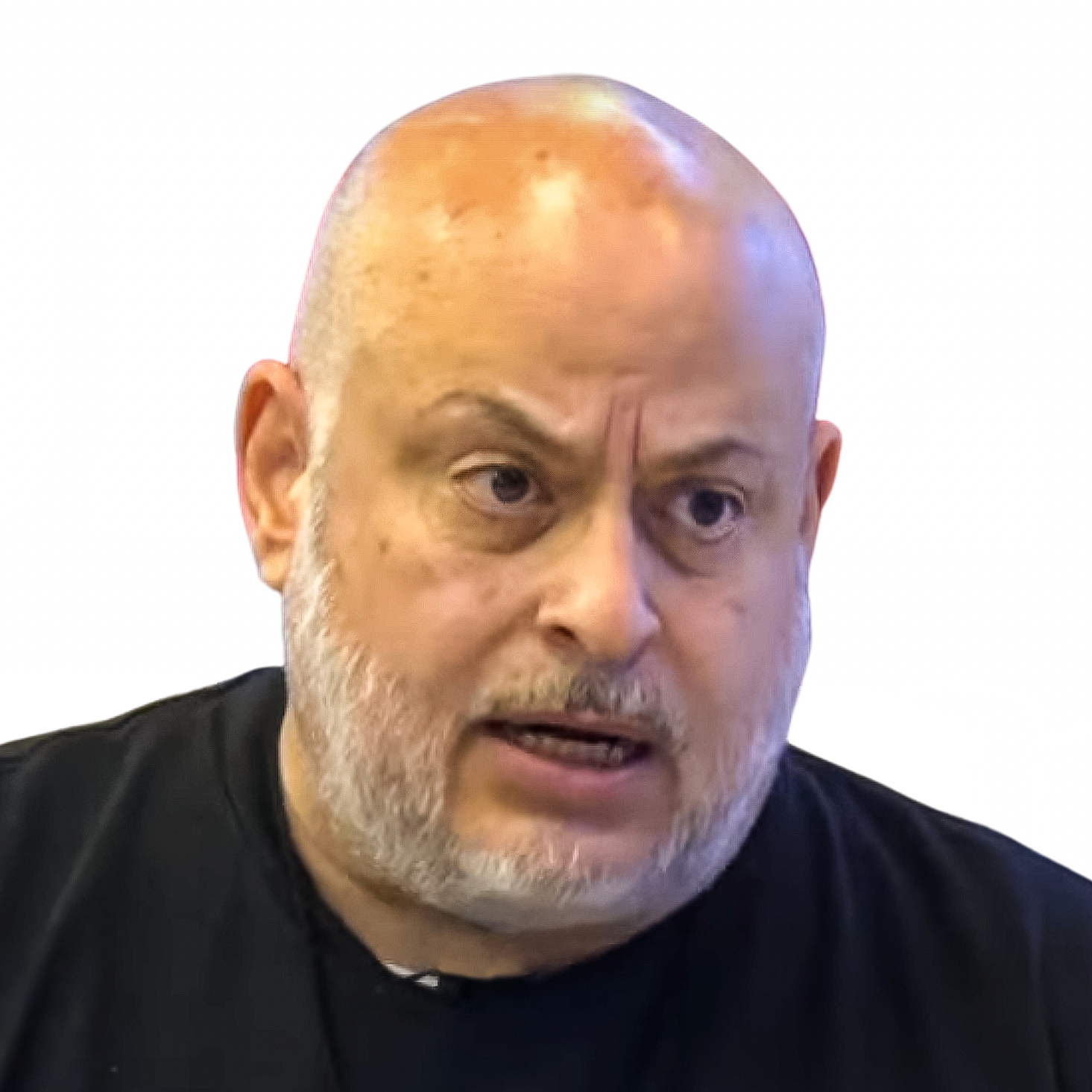 Paraguayo
"Payo" Cubas
60, former senator
Cruzada Nacional
"Don't talk to me about human rights, don't say we can't apply the death penalty [for corruption]."
HOW HE GOT HERE
Cubas is a high-profile political and media personality known for provocative publicity stunts. A lawyer, he served one term in Congress from 1993 to 1998 as a member of the center-left Encuentro Nacional party. In 2018, he was elected to the Senate as a member of the center-right Cruzada Nacional party but was suspended for outbursts and physical altercations with Senate colleagues. He was expelled in 2019 after a confrontation with police.
WHY HE MIGHT WIN
Cubas is running for president after seeking to be vice president on Efraín Alegre's ticket. He is a classic outsider candidate at a time when outsiders have done well elsewhere in Latin America. He has high name recognition and is accustomed to the national spotlight. Cubas is expected to pull more votes from the Colorado voter base than from that of the Concertación alliance, which he has left.
WHY HE MIGHT LOSE
With a small party that lacks infrastructure, he cannot match the organizing power of the Colorado Party or the Concertación coalition and is generally considered a potential spoiler candidate. He is a controversial figure known for provocative acts like throwing water at a Senate colleague and defecating in a judge's office.
WHO SUPPORTS HIM
Cubas draws much of his support from anti-system voters who express frustration with traditional party politics they view as clientelist. Certain elements of the Colorado Party base may vote for Cubas, seeing him as a strong, confrontational leader who has not been implicated in the high-profile corruption scandals of the past decade.
WHAT HE WOULD DO
Cubas has said he would aggressively prosecute corrupt officials, reduce taxes and shrink the government. He supports the death penalty for corruption charges and would also focus on reforms to weaken the traditional party system and engineer a more powerful presidency.
IDEOLOGY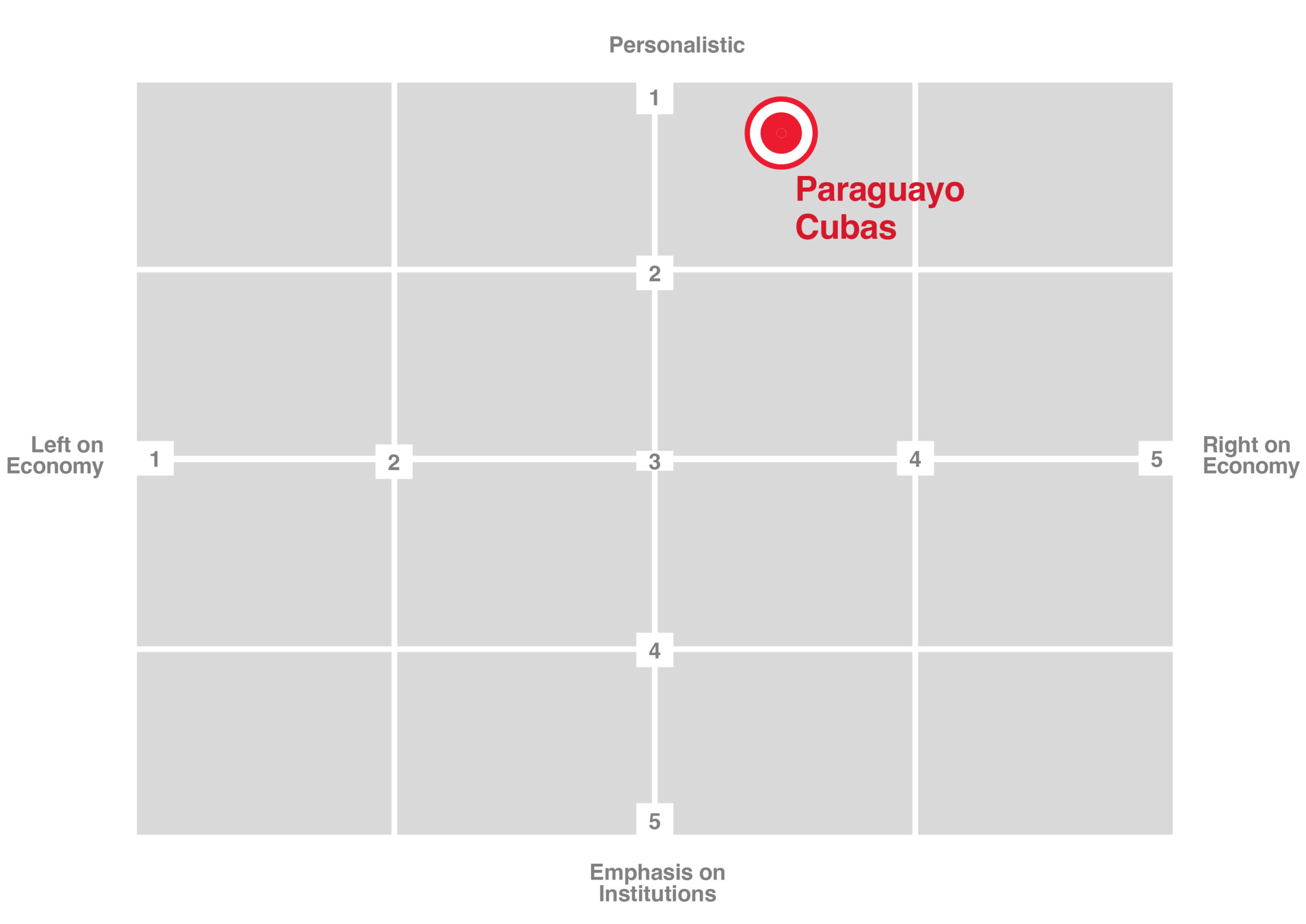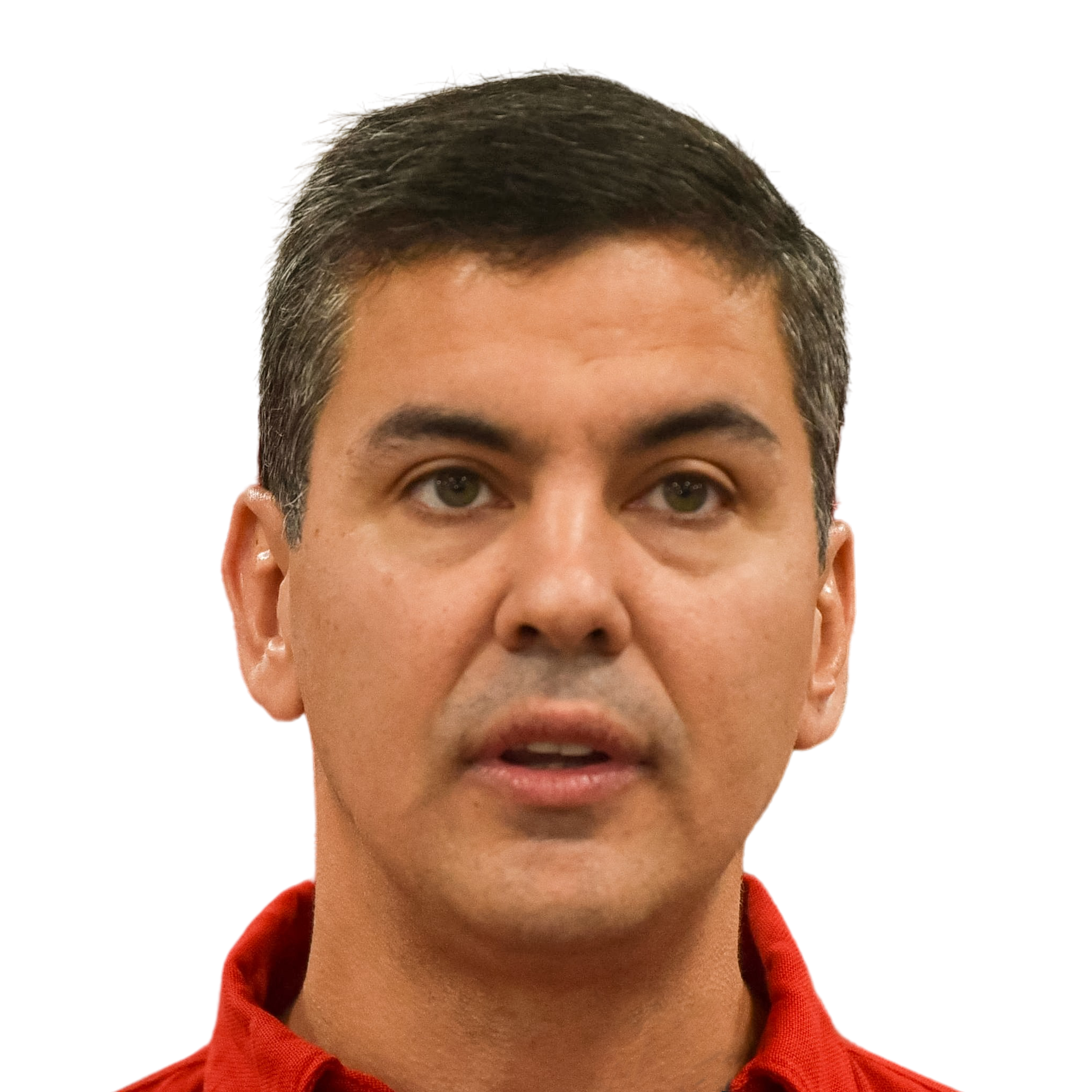 Santiago
Peña
44, former finance minister
Partido Colorado
"We believe that the best social policy is job creation."
HOW HE GOT HERE
Peña is a former IMF economist and central banker. He ran in the center-right Colorado Party primary with the Honor Colorado faction of former President Horacio Cartes (2013-18), who is weathering corruption probes and denies wrongdoing. Peña was finance minister in the Cartes administration from 2015-17. He ran for president in 2018 but was narrowly defeated in the primary by Abdo Benítez.
WHY HE MIGHT WIN
The Colorado Party has held the presidency for all but five of the past 77 years as the country's largest and best organized political machine. Peña is seen as a successful economist and promises to uphold traditional family values to attract conservative Catholic and evangelical voters.
WHY HE MIGHT LOSE
Peña is a close ally of Cartes, the subject of various scandals involving alleged corruption. The U.S. designated Cartes as a participant in "significant corruption" in July 2022 and applied sanctions on him in January 2023. In October, a Paraguayan congressional investigation accused Cartes of being the "head of a broad network of cigarette smuggling and alleged money laundering." Cartes denies the allegations.
WHO SUPPORTS HIM
Peña's base of support is the Colorado Party's broad coalition of rural and urban voters who have seen the party deliver relative stability and incremental progress on poverty reduction since the 2000s. He is especially popular among more conservative and religious voters.
WHAT HE WOULD DO
Peña would likely push business-friendly policies that focus on attracting investment and continue the professionalization of the bureaucracy. He would also seek to reduce Paraguay's debt, which ballooned in the wake of the pandemic, by raising revenue and cutting spending through public-private partnerships instead of raising taxes. He is likely to advance economic integration with the rest of South America and said he would maintain Paraguay's diplomatic relations with Taiwan.
IDEOLOGY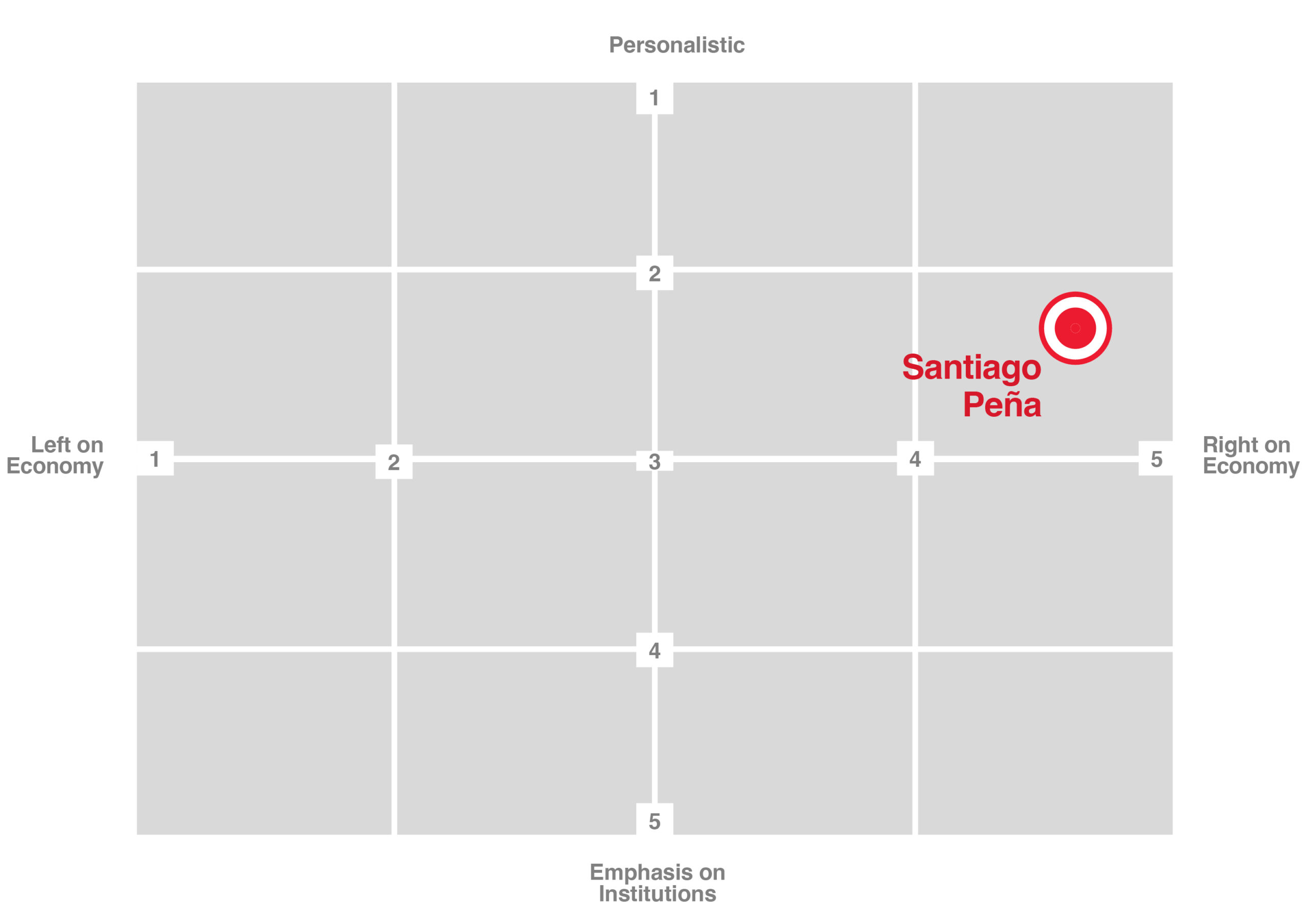 Tags:
Elections 2023
,
Paraguay