Reading Time:
5
minutes

From a farm in North Carolina to an oil pipeline in Veracruz,
U.S.-Mexico integration stretches far beyond the border itself.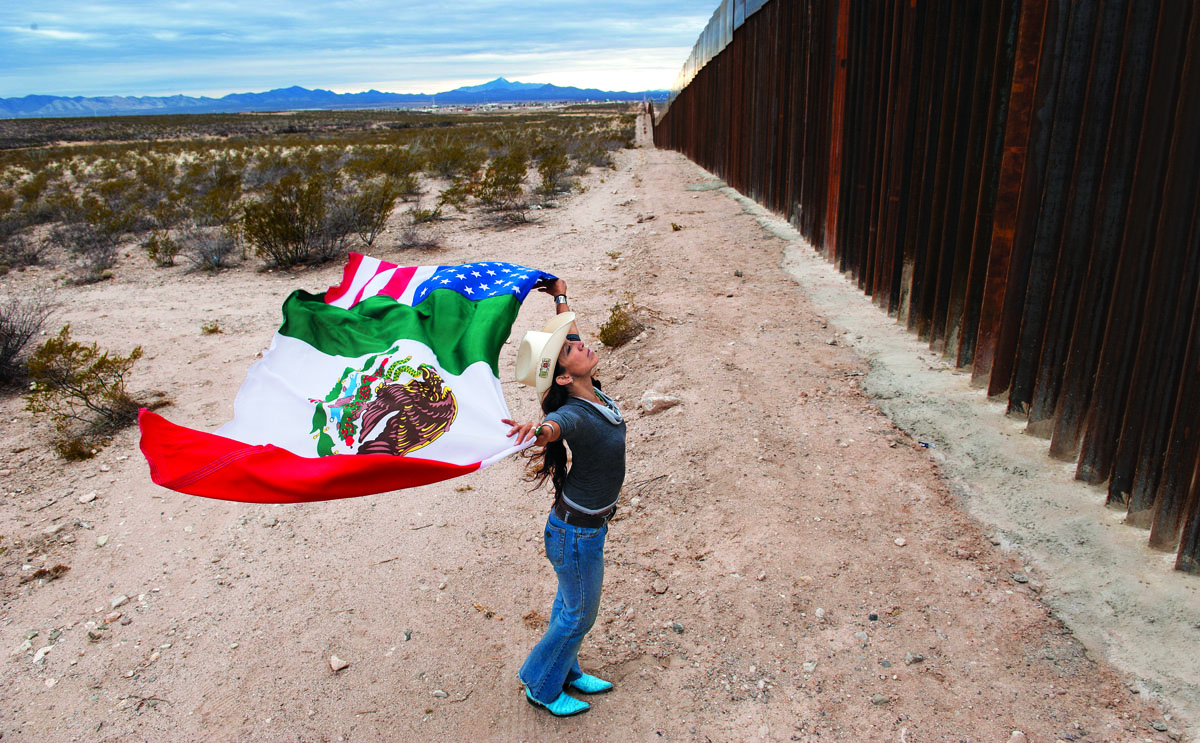 Agua Prieta, Sonora
American photographer and peace activist Raechel Running uses her art and essays to give a voice to people with roots on both sides of the border.
Here she stands in defiance of the wall with a binational flag.
Photo: Stefan Falke/Redux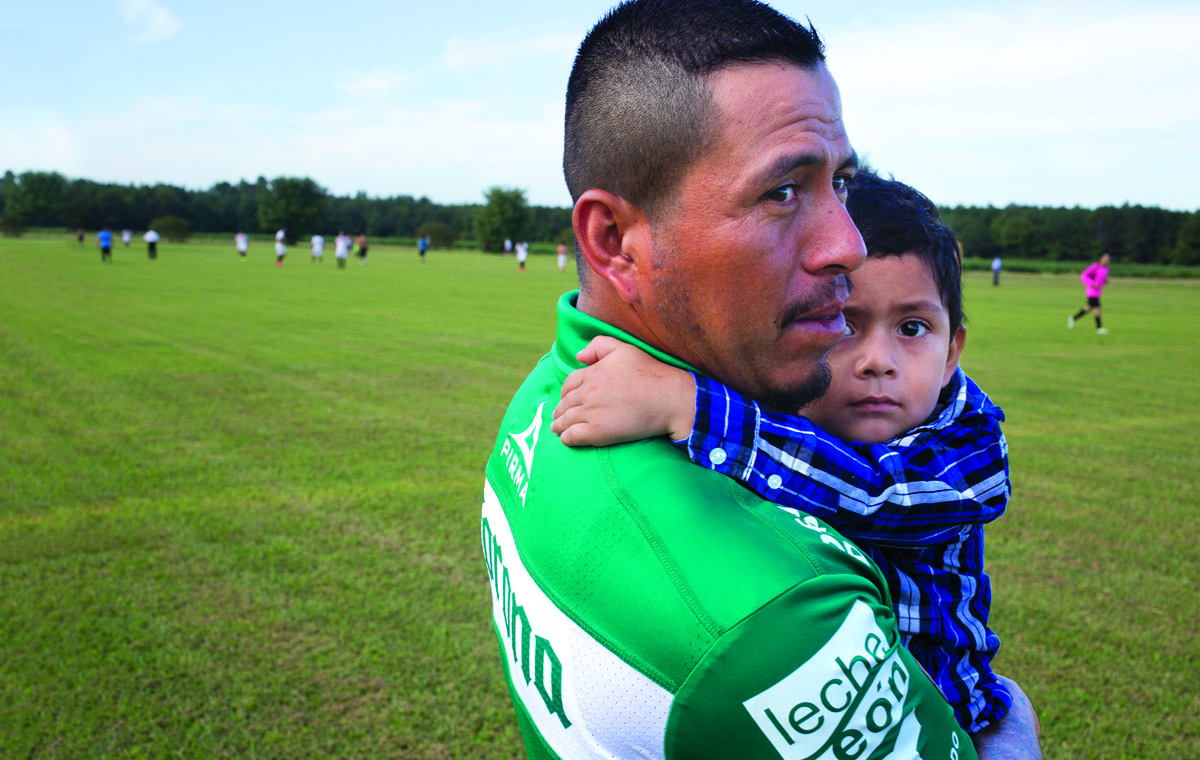 Sampson County, North Carolina
Migrant soccer teams play in a tournament at a festival held annually by the Episcopal Farmworker Ministry as a show of gratitude for their work during the harvest.
Photo: Andrew Lichtenstein,
Corbis/Getty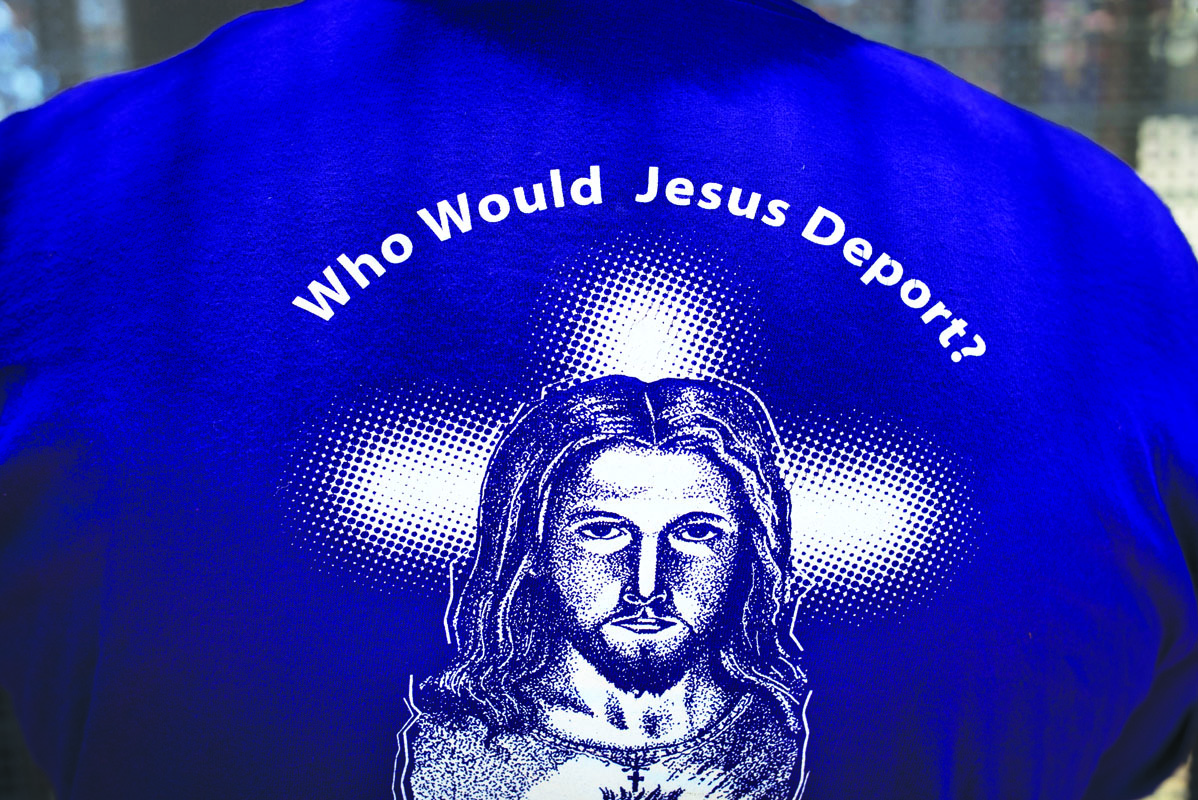 San Diego,
California
The t-shirt of a visitor at Friendship Park. Friends and family members often share a bittersweet reunion
on either side of the steel mesh border fence dividing Tijuana and San Diego.
Photo: Charles Ommanney,
Reportage/Getty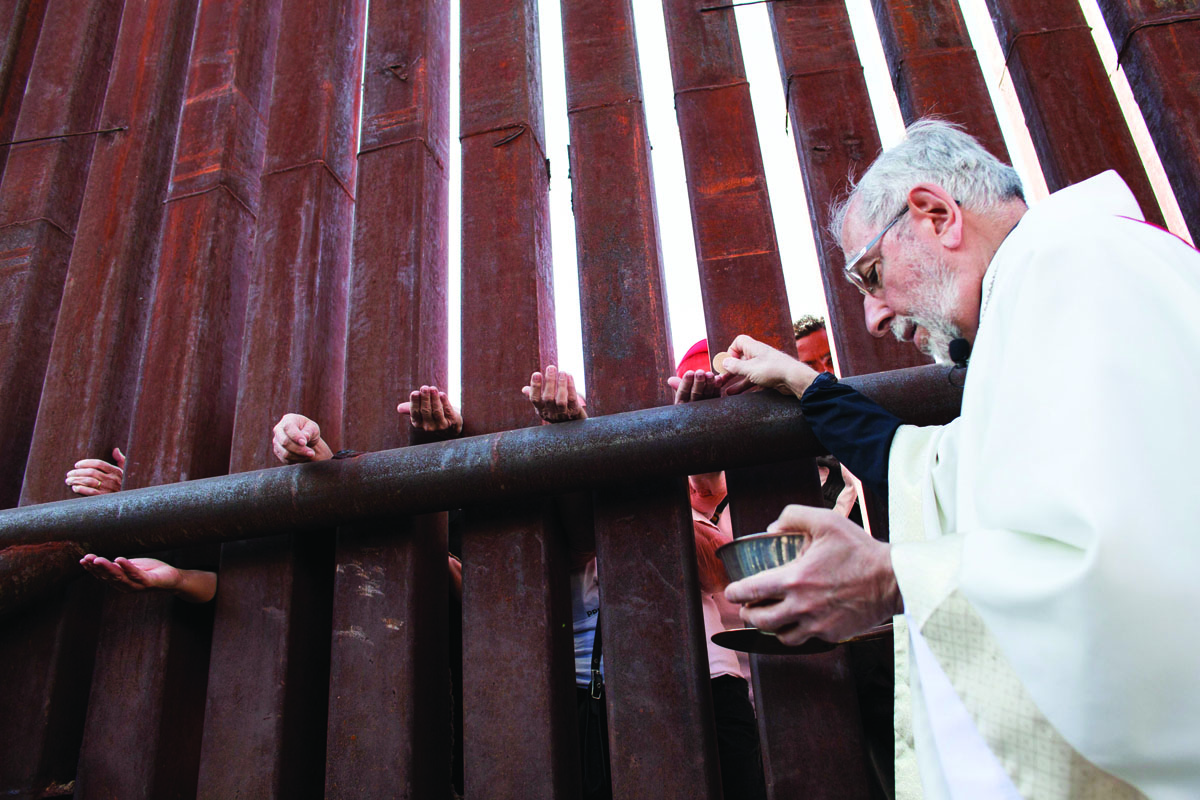 Nogales, Arizona
Tucson Diocese Bishop Gerald Kicanas says a mass at the border near Nogales, Arizona, to pray for the safety of migrant
workers making the journey north – and for immigration reform.
Photo: Samantha Sais/
Reuters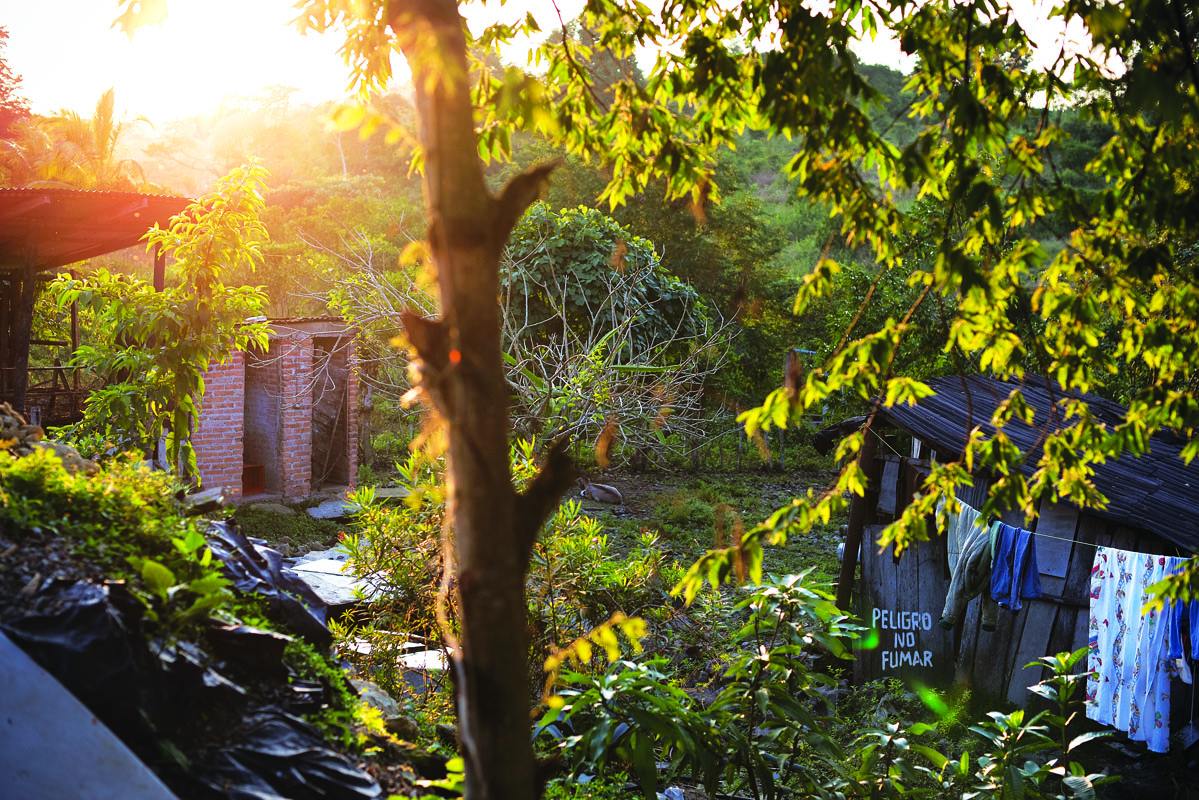 Emiliano Zapata, Veracruz
A sign warns against the dangers of smoking in a backyard, due to its proximity to oil lines.
Mexico exported approximately 50 percent of its oil to the U.S. in 2016, down from 69 percent in 2014.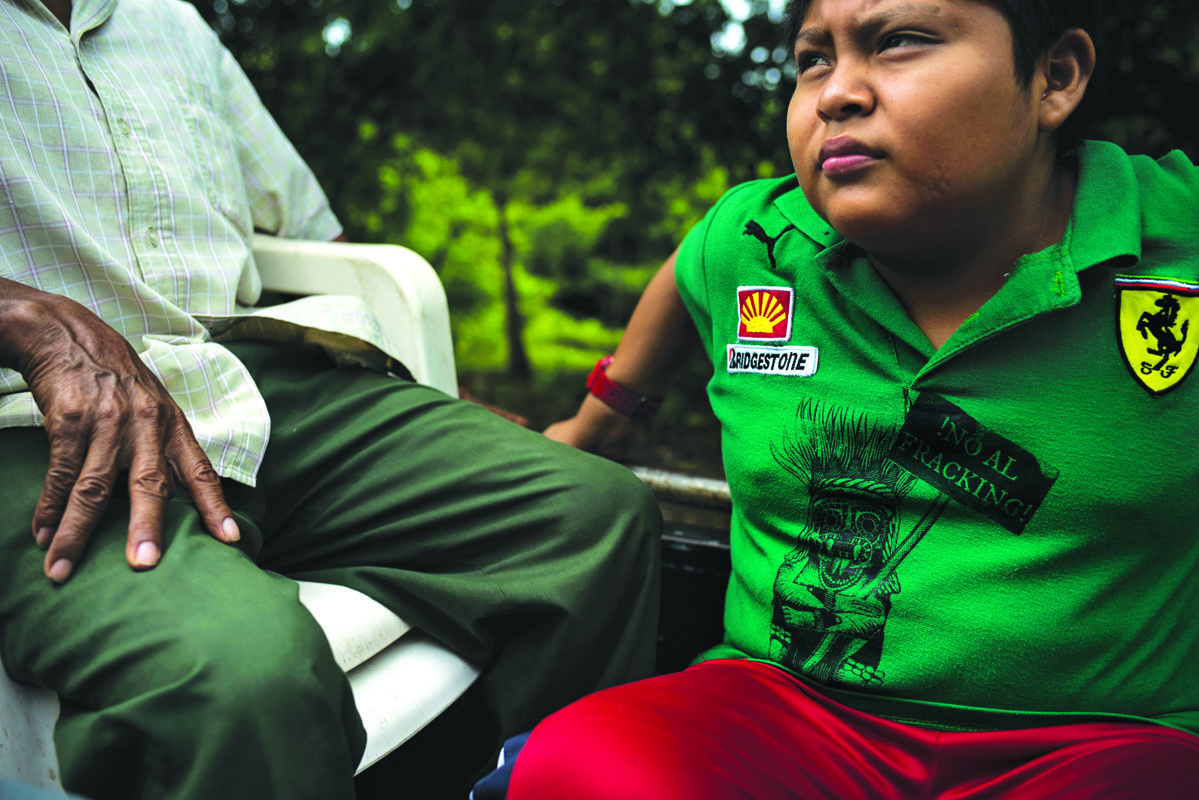 Emiliano Zapata, VeracruzNo fracking: Residents claim that the government is fracking – a technique that raises some health and environmental concerns
– in the area, although the government denies the allegations.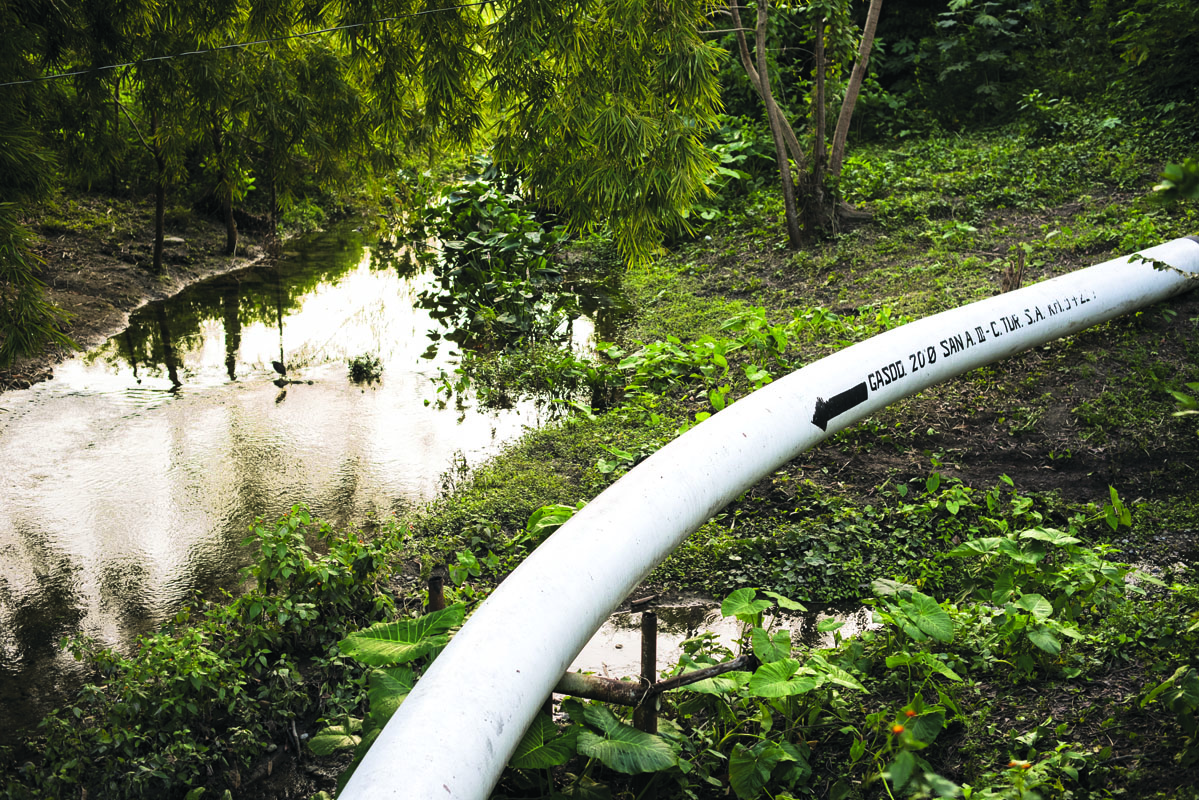 Emiliano Zapata, VeracruzAn oil pipeline winds through a backyard. The state of Veracruz has rich oil and gas reserves.
Photos: Jonathan Levinson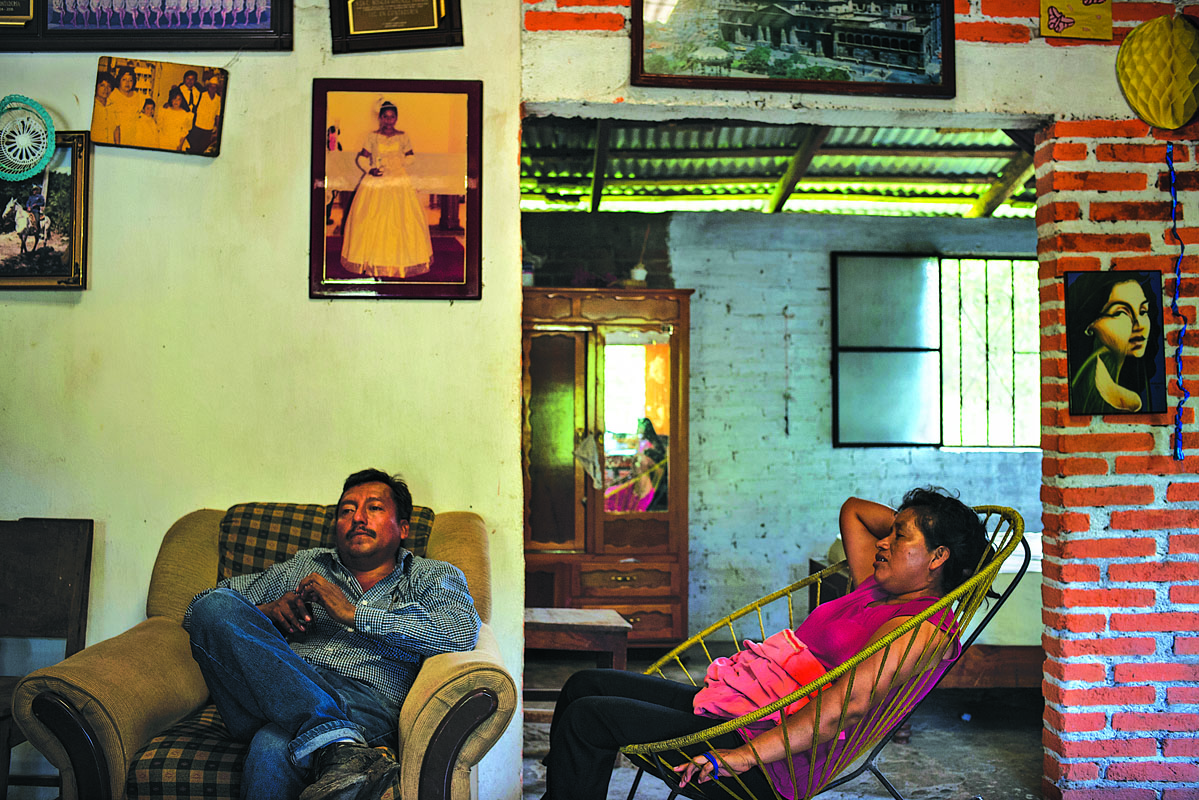 Emiliano Zapata, Veracruz
Gumercindo González (left) has led community efforts against oil companies in the area that he said routinely pollute the land and disregard residents' safety.
He sits at home with his wife in 2015 (above).
Photo: Jonathan Levinson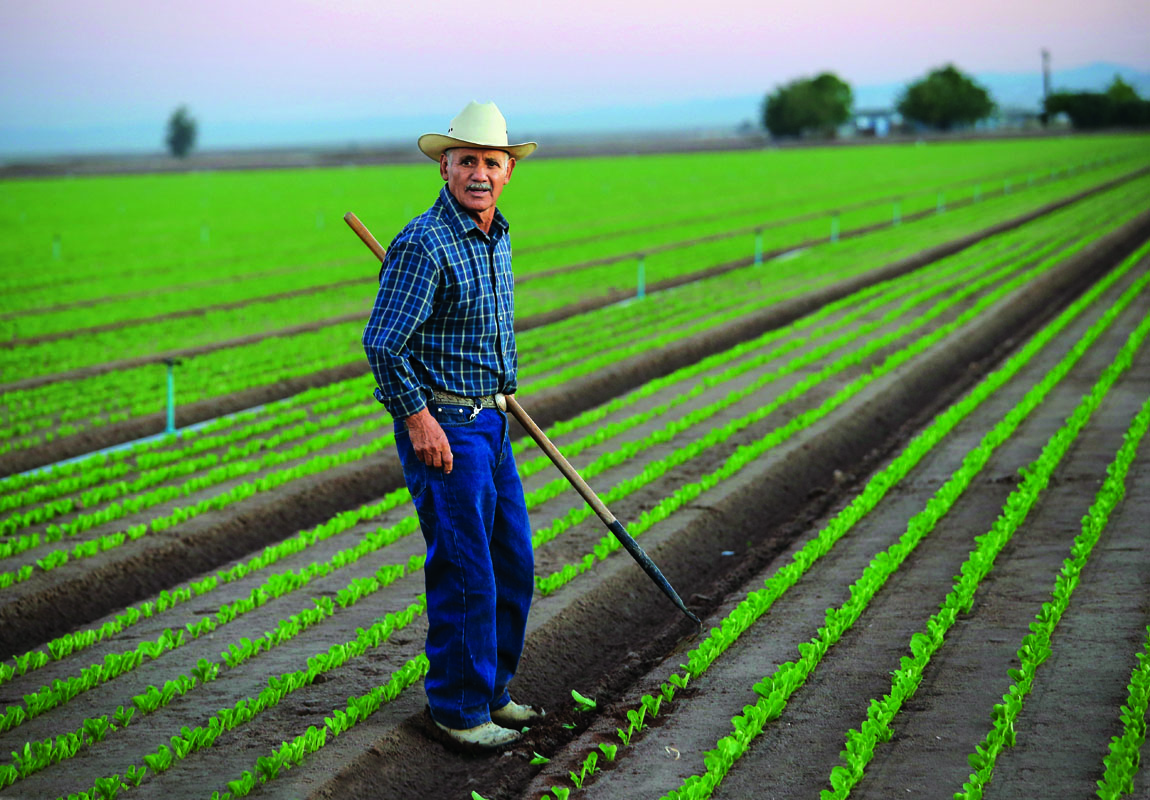 Holtville, California
A Mexican agricultural worker tends crops on a farm. He is one of thousands of Mexicans who legally cross the border to
Calexico, California, each day to work in the Imperial Valley.
Photo: John Moore/Getty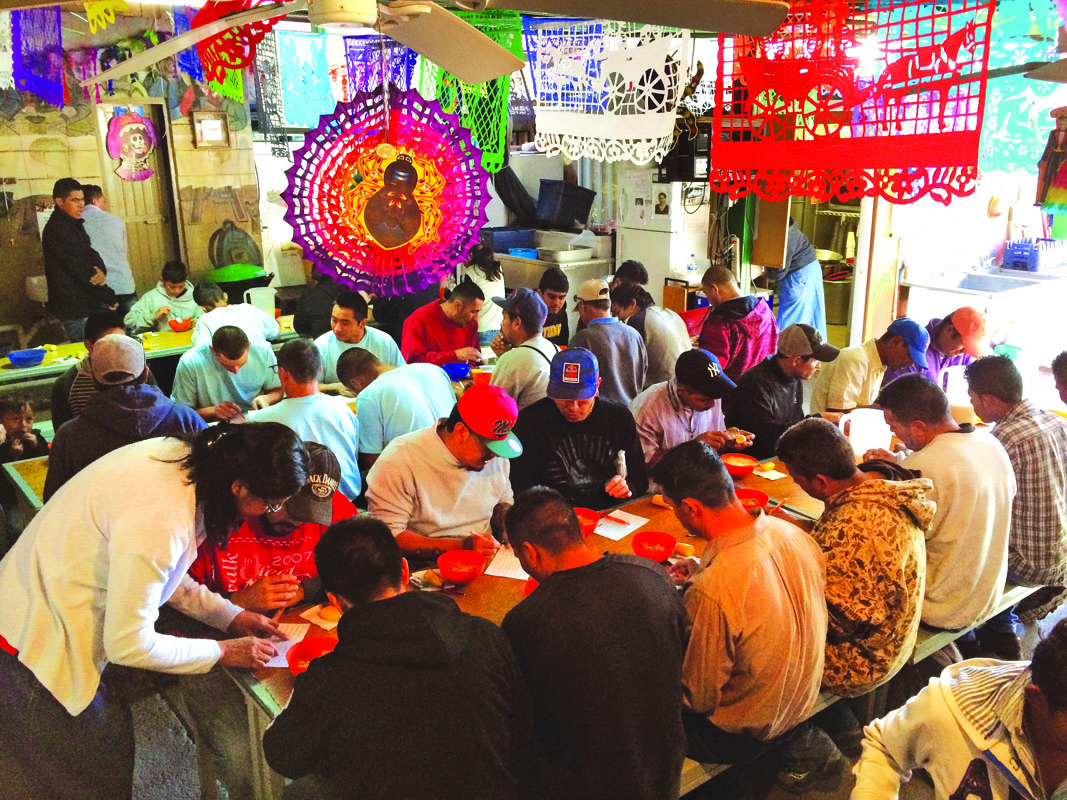 Nogales, Sonora
Migrants eat breakfast at "El Comedor" (The Dining Room) migrant center in Nogales on the southern side of the border (left).
Photo: David Alire Garcia/Reuters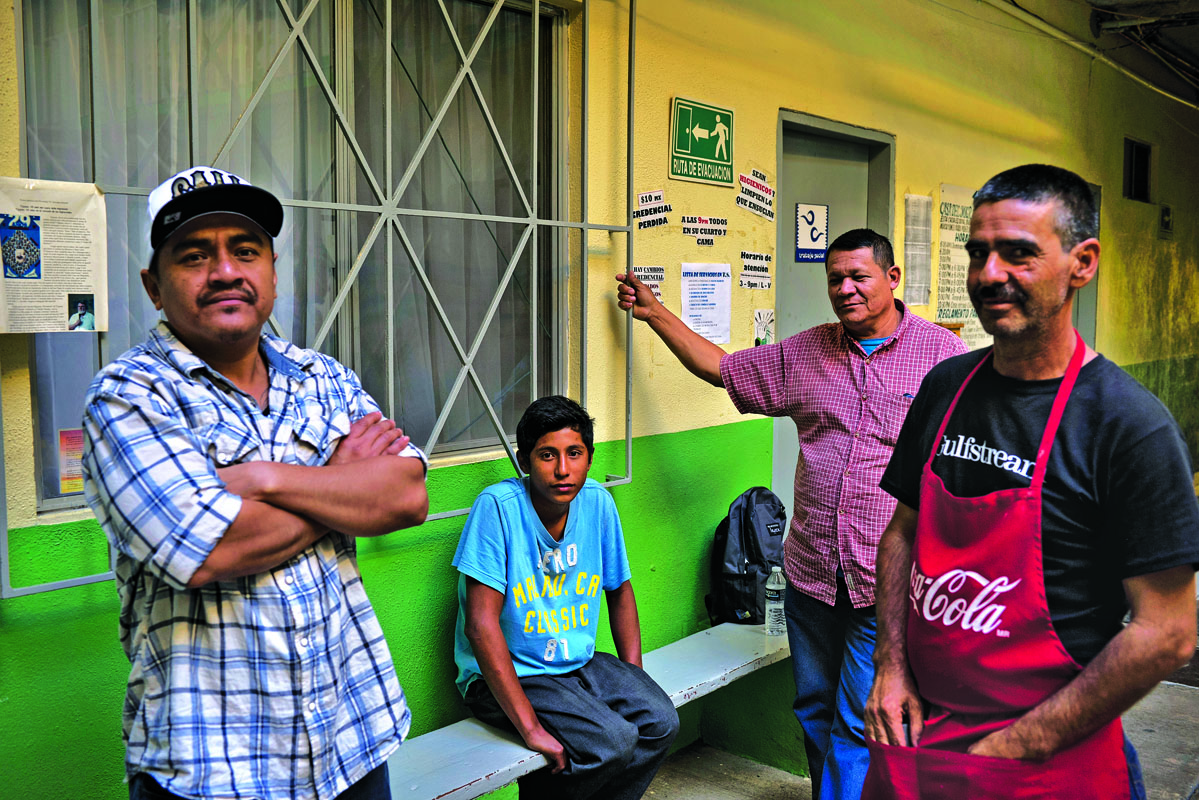 Tijuana, Baja California
Central American migrants stand in the courtyard of the Casa del Migrante shelter in November 2016.
The shelter was at maximum capacity as an influx of Haitian migrants overwhelmed Tijuana's already strained infrastructure.Photo: Jonathan Levinson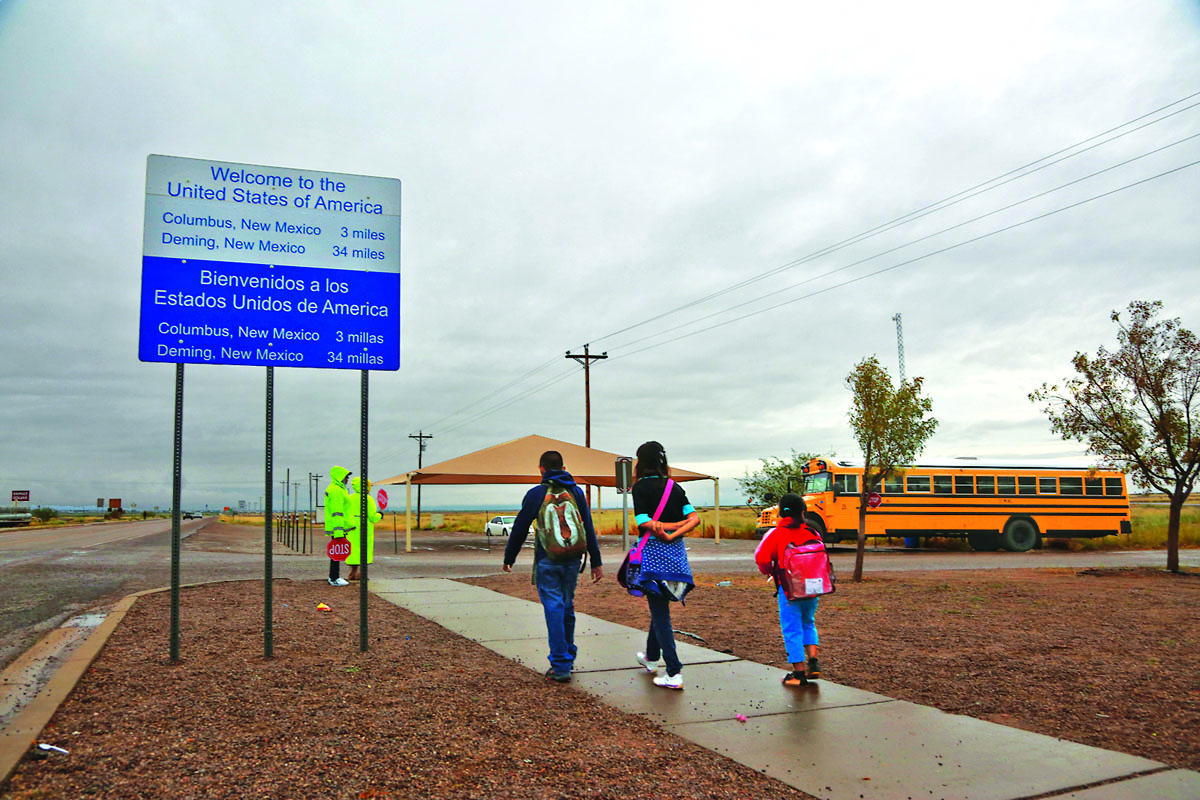 Columbus,
New Mexico
Crossing guards ensure that children entering the U.S. for school get on the bus safely.
Students are just some of the many commuters who cross the border on both sides each day.
Photo: Gabe Silverman/Washington Post/Getty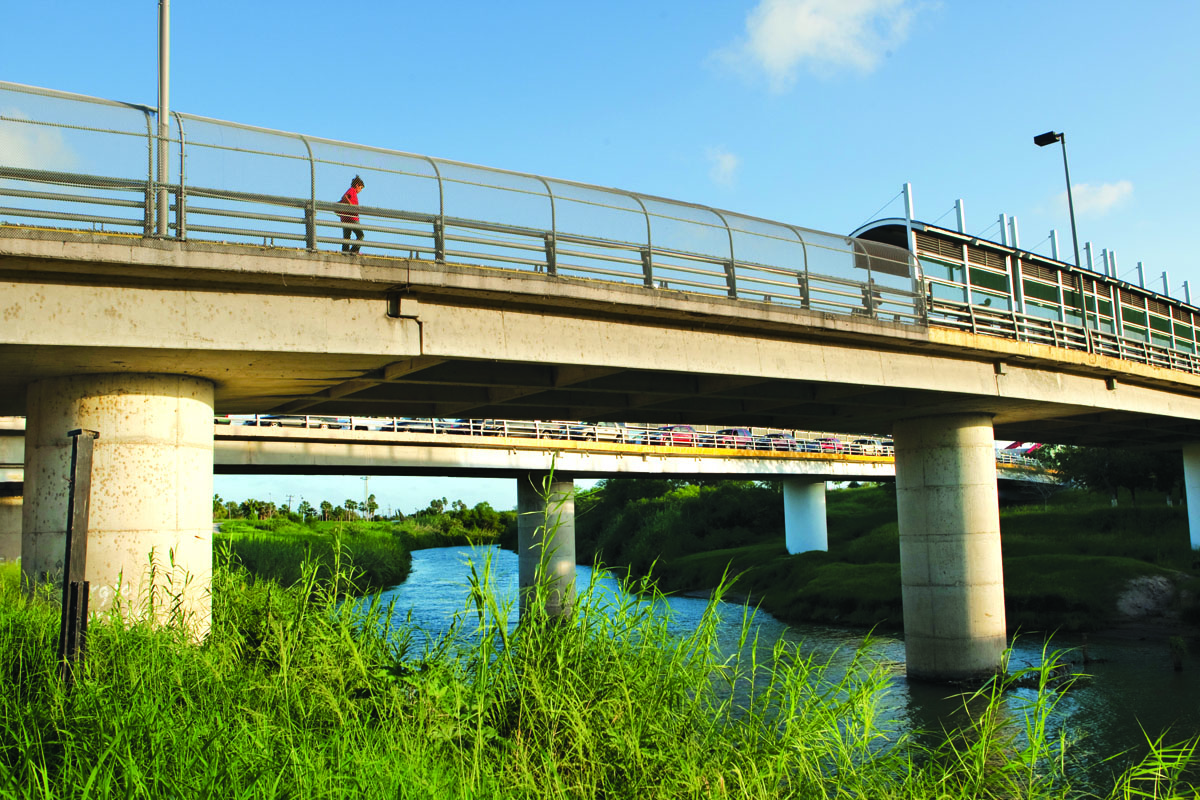 Matamoros, Tamaulipas
Border crossing: pedestrians cross the Rio Grande River into Matamoros, Mexico, after a visit to Brownsville, Texas.
There are three international bridges connecting the two cities.
Photo: Robert Daemmrich, Corbis/Getty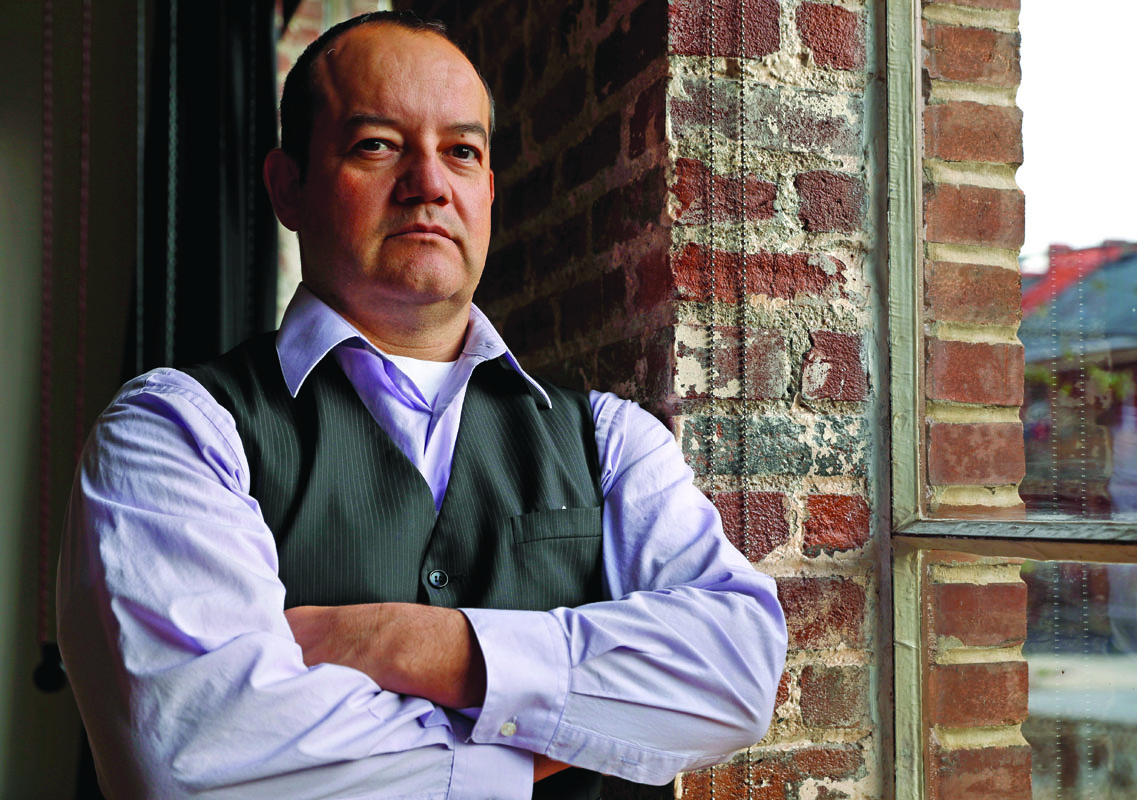 St. Louis, Missouri
Mexican immigrant Hector Maldonado supported Ted Cruz in the 2016 U.S. primaries, but as a Republican elector,
he promised to back Donald Trump in the general election.
Photo: Jeff Roberson/AP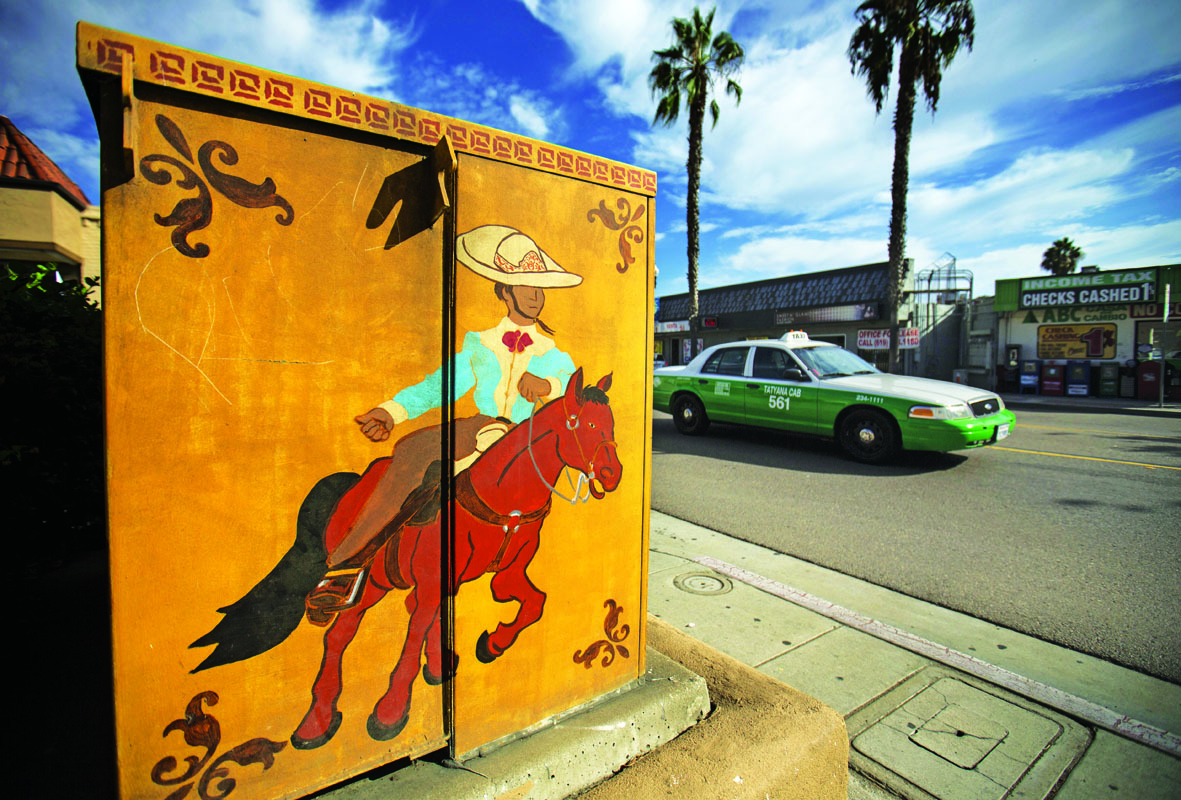 San Ysidro, California
A quiet street in the San Ysidro district of San Diego belies the fact that it is home to the Western Hemisphere's busiest land port of entry.
Photo: Mike Blake/Reuters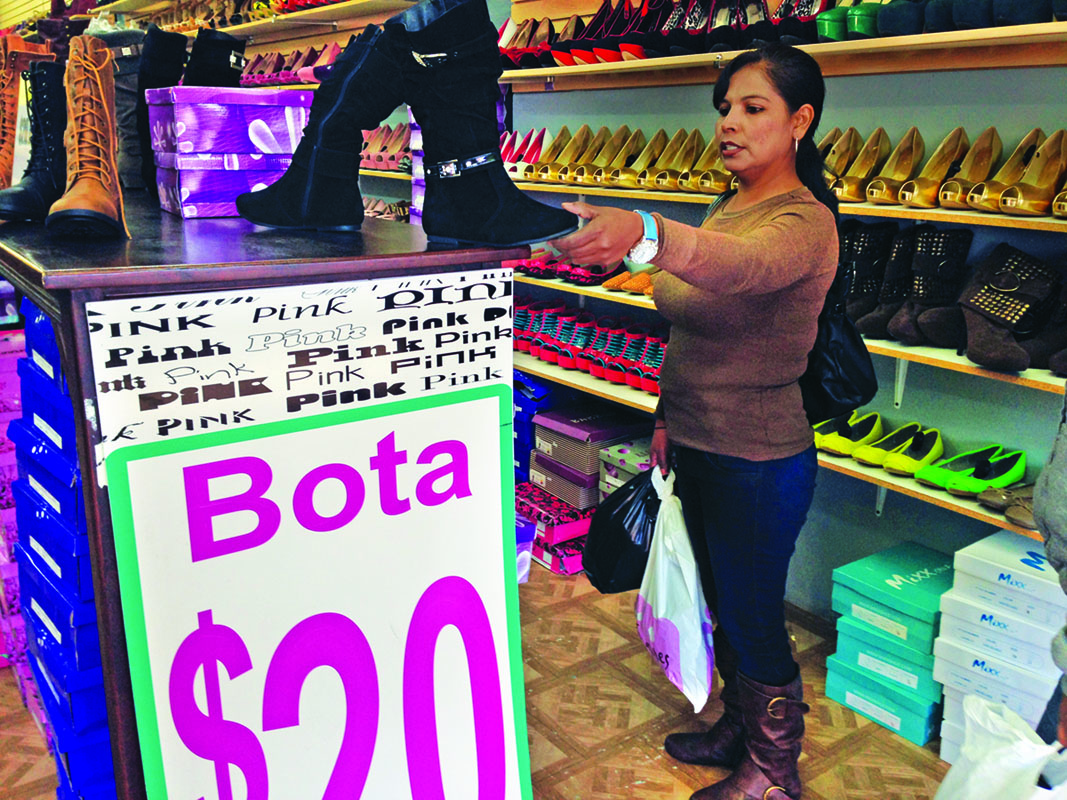 Nogales, Arizona
After two hours of waiting to cross the border, Martha Isabel Velasquez shops in Nogales, Arizona. Cross-border shopping drives border town economies
but has been affected by long lines at ports of entry and a volatile peso.
Photo: Astrid Galvan/AP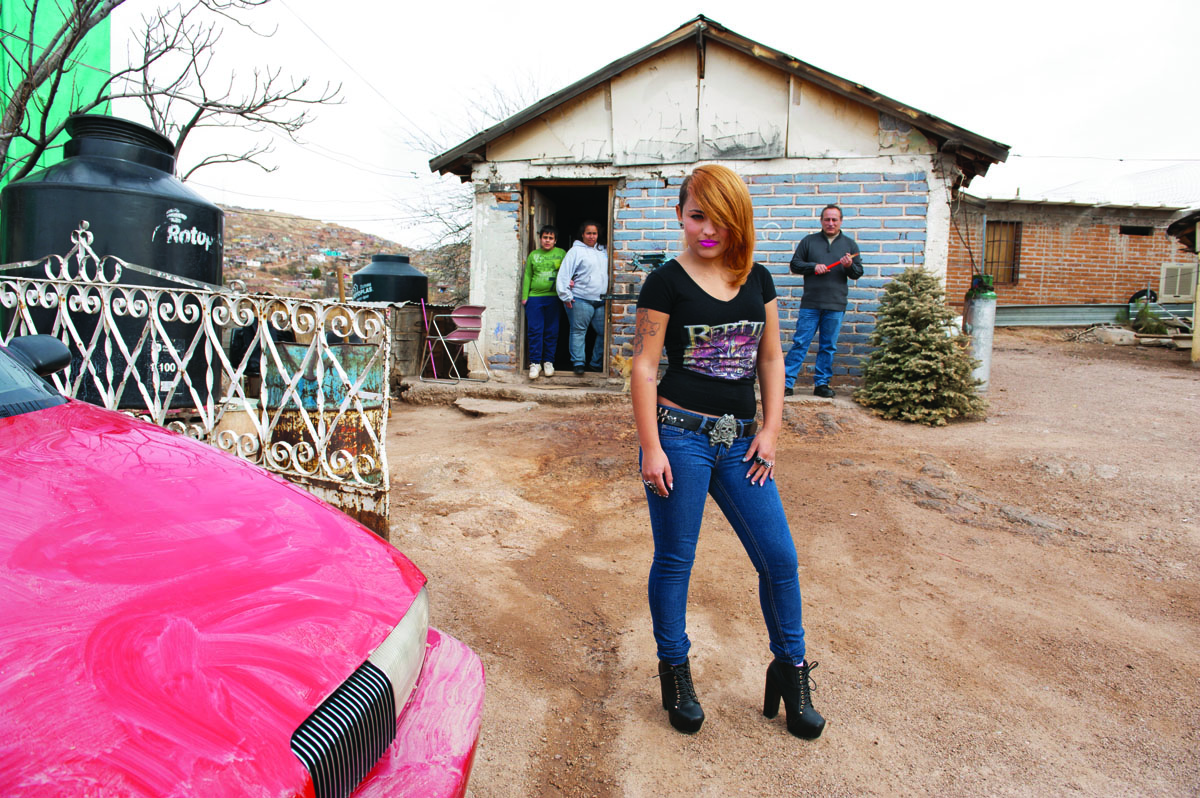 Nogales and Navojoa, Sonora
Shawa Sanchez grew up singing in her father Alberto Sanchez Perales' hard rock band REPTIL. Now a mom living in Navojoa, she remembers fondly her time in the band. Her father still plays the drums in the border city of Nogales. "I feel that in the consciousness and influence of creative minds, borders do not exist," he said.
Photo: Stefan Falke/Redux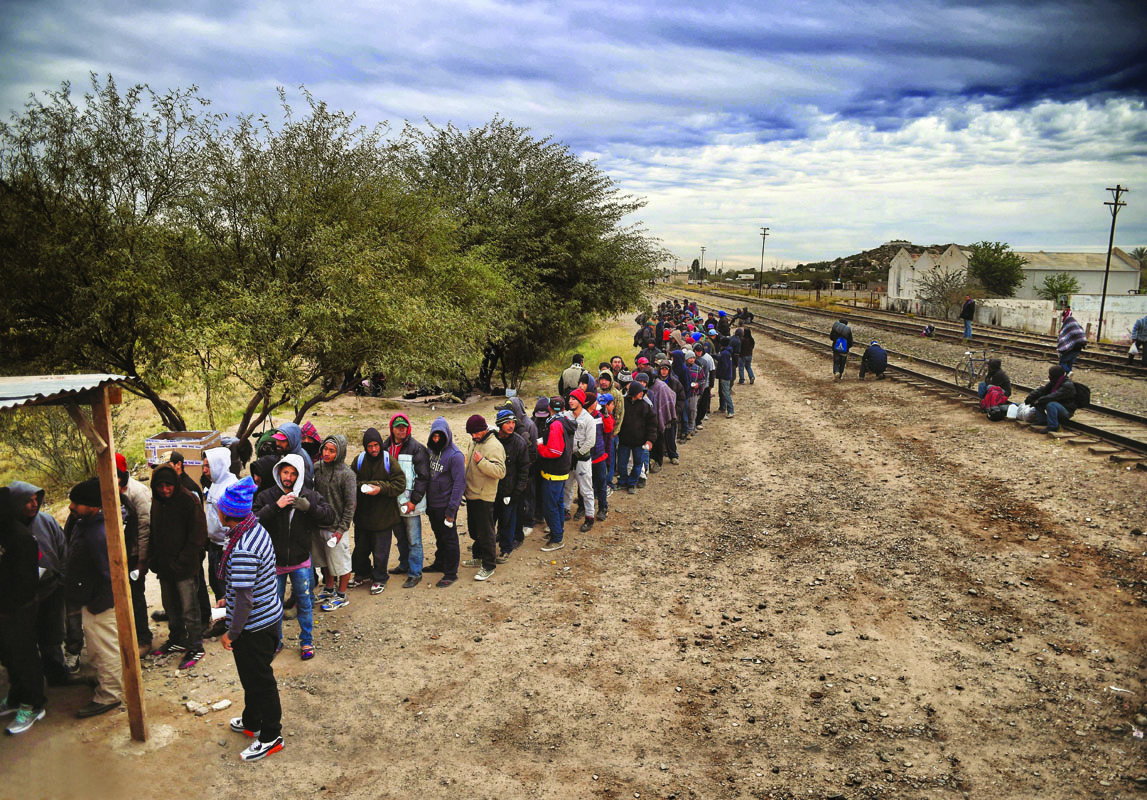 Caborca, Sonora
Migrants queue for food donated from the Community Center for Migrant Assistance in January 2017.
Hundreds of migrants attempt to cross the border into the U.S. daily.
Photo: Alfredo Estrella,
AFP/Getty