Reading Time:
2
minutes
This article is adapted from AQ's special report on Latin America's armed forces | Click here for the rest of our Top 5
MEXICO CITY – It's clear enough that Mexican designer Carla Fernández takes the ethics of her work seriously.
Her eponymous fashion label's in-house manifesto, "Creation and Justice: Some Steps to Avoid Trash Fashion," lays out in detail how her brand collaborates with the indigenous communities that produce and provide the backbone of many of her designs: external evaluators set fair prices for compensation; 50% down is a good benchmark for financing new design production, as long as the second half is paid promptly on delivery; reproducing artisan designs with machines is shunned.
It is this outlook that has helped make Fernández both one of Mexico's most sought-after designers and one of the country's most outspoken advocates for a more responsible, equitable industry, at a time when fashion has come under the microscope for all manner of misdeed.
"Fashion can change. It doesn't have to be a system in which a few people get rich by standing on the backs of everyone else," Fernández, 46, told AQ.
Fernández's first taste of artisanship came at age 10, when she started to compare her daily "jeans and a T-shirt" with what she saw as the beauty and complexity of clothing worn by women in indigenous communities she visited with her father, then the director of Mexico's National Institute of Anthropology and History. She came to see their colors and patterns, laden with symbolic meaning, as "an open book, there to be read."
"Mexico has a rich, living culture, and we want to collaborate openly with that culture," Fernández said. "Our clothing makes clear that the best designers in Mexico are in its indigenous communities."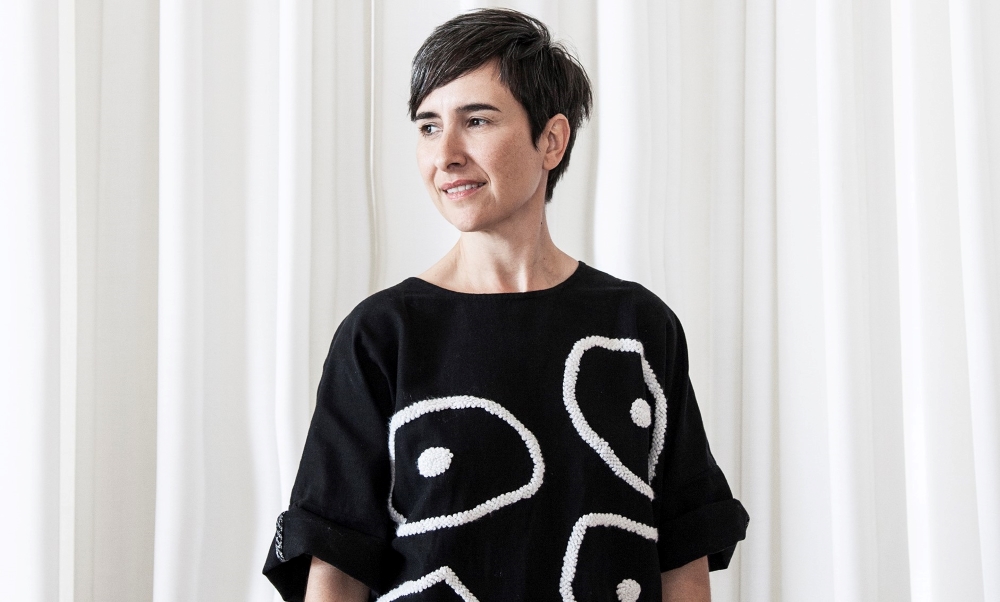 Carla Fernández has become one of Mexico's most sought-after designers (Photo: Ana Hop)
Fernández now has seven standalone stores in Mexico and plans to expand abroad, starting with the U.S. and Canada, but her commitment to promoting artisanship extends beyond her clothing line. For example, at the request of the Mexican government, Fernández is helping organize an upcoming artisan fair for more than 100 indigenous designers, chefs and producers at Los Pinos, a former presidential residence that was converted to a cultural space under President Andrés Manuel López Obrador.
"Things don't get better just because you have a new president," Fernández said. "Everyone has to play a part in making the change we want."
—
Russell is a senior editor and correspondent in Mexico City for AQ
Tags:
Fashion Innovators