This article is adapted from AQ's special report on Latin America's armed forces | Click here for the rest of our Top 5
When Isaac Silva debuted his brand of vibrant, tropical garments inspired by Brazil's northeast in 2015, the models on the catwalk were a rare sight in the world of Brazilian high fashion: They were all black.
Fast forward to 2019, and Silva's work remains unapologetically black, brown and queer in a political environment that has become increasingly hostile — and even deadly — to these communities.
"Our indigenous roots, our African heritage — that's what I want to celebrate," Silva, 31, told AQ. "Every brand tells a story, and people also tell stories with what they choose to have in their wardrobe."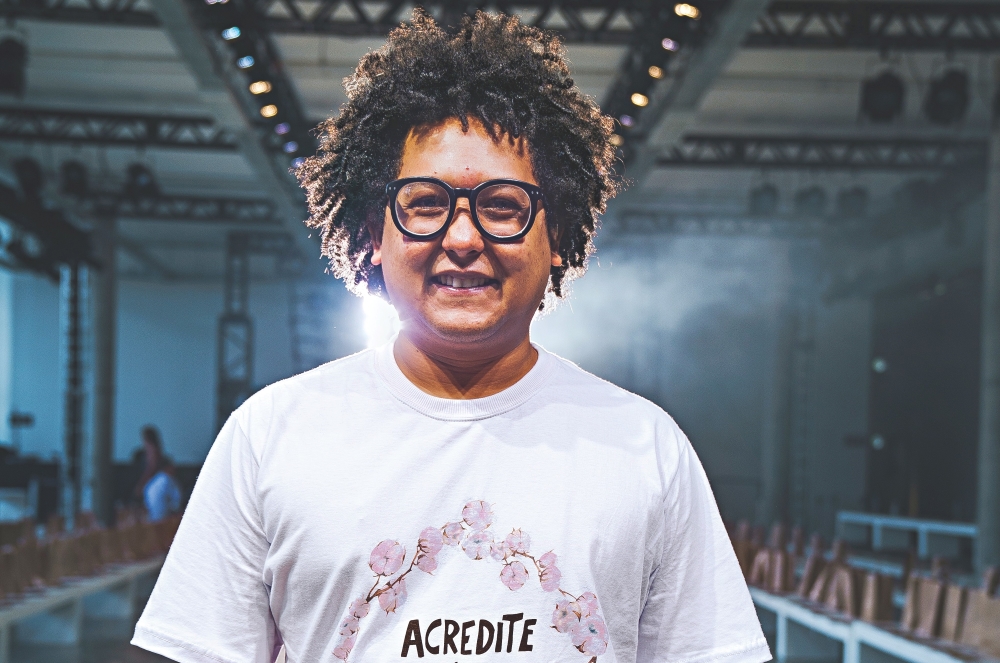 Silva tries to counter discrimination with axé, or good vibes.
For the stories they tell, and the models who tell them — curvy, thin, trans, cisgender — Silva's designs are their own form of fashion activism. His garments commemorate historical figures like Dandara, a 17th-century Afro-Brazilian warrior, and Xica Manicongo, the first transgender woman on record in Brazil.
Silva fell in love with his craft as a child growing up in Bahia. His favorite playground was the workshop of a friend's mother who was a seamstress.
"People would always be so happy when they picked up their new clothes," Silva told AQ.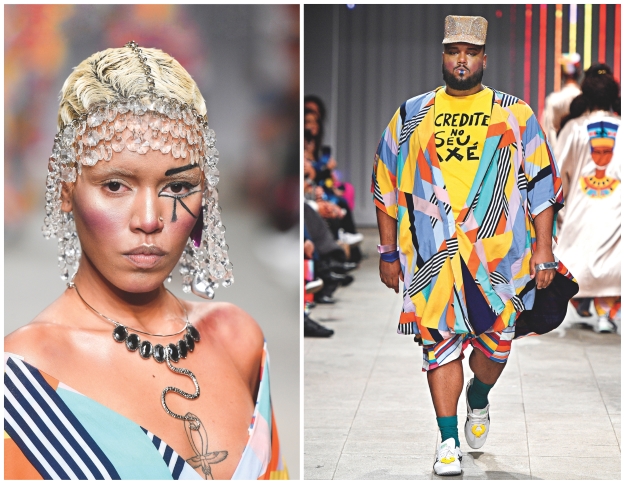 (Photos: Bruno Santiago Batista;Marcelo Soubiha)
After earning a degree in design, Silva's dreams were nearly dashed. "I realized fashion was a very racist industry," he said. But a job at a São Paulo clothing factory owned by Korean immigrants changed his perspective.
"I thought to myself, if Koreans can come to Brazil with nothing and build all this, why can't we do it?"
Silva's determination, and further studies in business and entrepreneurship, are paying off. In 2018 he opened his first storefront in São Paulo — entirely with his own funds, as success did not translate into credit. Silva also hopes to expand his business throughout Latin America, citing Brazil's "cultural affinity" with its neighbors.
In 2019, Silva took part for the first time in the prestigious São Paulo Fashion Week, bringing to the catwalk, as usual, faces and bodies so often rendered invisible by the industry.
"People sometimes ask why all my models are black — if that is not racism," he said. "I tell them that the industry always celebrated white people. I am only balancing it out."
Tags:
Fashion Innovators