Reading Time:
3
minutes
This profile is part of a series on the healthcare workers, scientists and everyday Latin Americans making a difference during the coronavirus crisis
Like countless doctors and nurses across Latin America – 24-hour shifts have become the exhausting norm for Dr. Alejandra Parra Garcia.
A trained OB-GYN, Parra works as an emergency physician for a private ambulance service and at the public Grau Emergency Hospital in Lima, Peru. But after two years living in the country unable to work in medicine, the native Venezuelan's first day on the job was March 15 – just days after Peru confirmed its first case of the coronavirus. She's since watched the virus tear through the country, killing at least 3,788 people so far.
The 34-year-old, however, is familiar with crisis. Originally from the state of Guarico in Venezuela, Parra migrated to Lima as an asylum seeker two years ago with her three young children. While being a working single parent in a foreign country is hard enough, the pandemic has taken a brutal toll on Parra, who treats an average of 12-13 patients a day in every age bracket and condition. The personal protective equipment she must wear for long shifts leaves cuts and blisters on her face and body. After work, she must distance herself from her family during the few hours she gets to spend at home, forcing her to rely on help from friends to look after her children.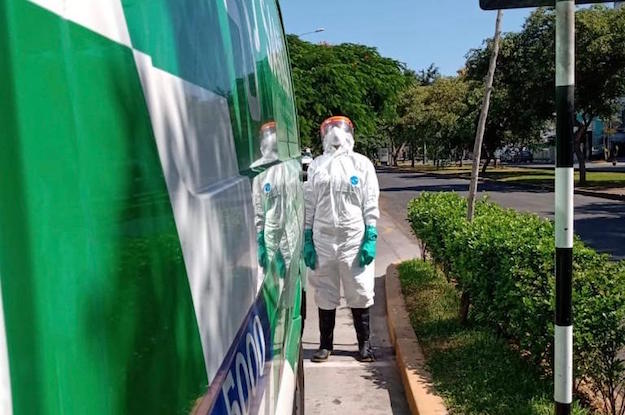 "This situation is very hard," Parra explained bluntly to AQ. "The fear of getting the disease while still doing my job and helping the patients that need it has changed my life completely."
With doctors falling ill amid a daily influx of new cases, trained medical professionals are in high demand across Latin America. There are over 800,000 Venezuelans living in Peru, and Parra's story shows what's possible when they are empowered to give back in their new country.
"Even before the pandemic, Peru's authorities reported a lack of doctors, estimating a need of more than 16,000 medics across the country," Federico Agusti, the representative for the UN Refugee Agency (UNHCR) in Peru, told AQ. "Venezuelan refugees and migrants can help bridge the gaps and support their host community, even more so, during this difficult time."
For Parra, those gaps weren't easy to fill. Bureaucracy and a lack of resources kept her from putting her skills to use. Even with a temporary residency permit, Parra spent two years navigating a long and expensive process of validating her medical license, unable to practice medicine in Peru. Only after getting connected with UNHCR and a grassroots Venezuelan NGO did she secure the funding necessary to acquire the proof of enrollment for her credentials.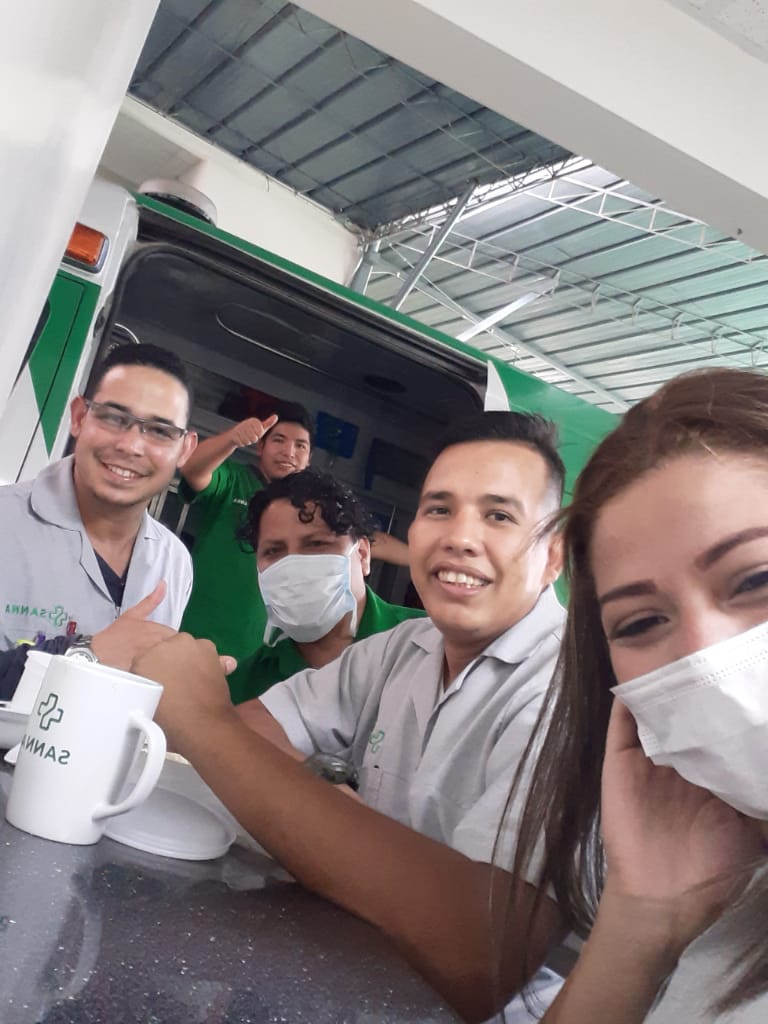 "After almost two years working as a receptionist and secretary, I am finally practicing [as a doctor] thanks to them," Parra told AQ.
Since the crisis began, Peru has authorized medical professionals from other countries to help treat COVID-19 patients while awaiting the validation of their credentials. Chile and Argentina have taken similar steps.
Parra, meanwhile, now counts other Venezuelans among her colleagues at the ambulance company. She's grateful for the opportunity to follow her calling, despite the pain of having to be away from her family.
"It's hard not to be able to be there, but, at the same time…I have to work for everyone."
—
Hopkins is an editorial intern at AQ.
Tags:
Heroes
,
Pandemic Heroes