Reading Time:
< 1
minute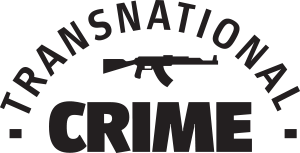 Barrio 18
Barrio 18/18th Street Gang, also known as Calle 18, Mara Dieciocho, or La 18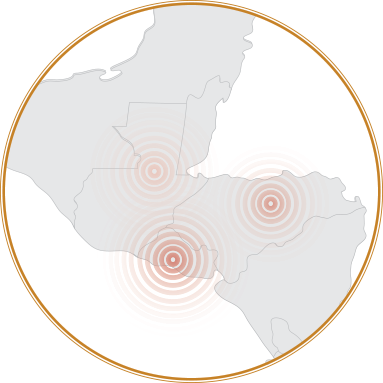 More than 16,000 members in Central America
According to figures compiled by Florida International University
Credible and current figures on income aren't available
Money Makers

Extortion

Murder
For Hire

Petty Drug
Trafficking

Human
Trafficking
Geography: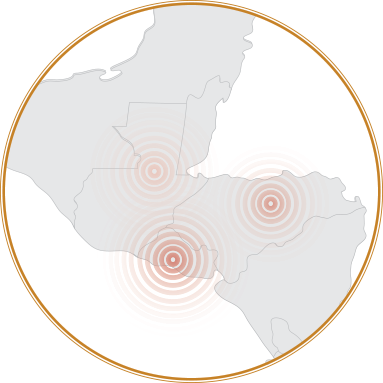 Barrio 18's main contingent is in El Salvador, with a notable presence in the United States, Guatemala and Honduras.
Origins: Like MS-13, the Barrio 18 gang of today has its roots in Los Angeles, in the 18th Street Gang of the 1960s, an outgrowth of older Mexican-American gangs but one that welcomed Latino immigrants from other countries. In the late 1970s and early 1980s, Salvadorans and Guatemalans joined the gang's ranks after fleeing instability and civil wars back home. Immigration reform in the U.S. in the mid-90s effectively exported the gang through the deportation of thousands of convicts to Guatemala, El Salvador and Honduras.
Recent Changes: In 2005, internal divisions led to the fracture of the gang in El Salvador into two rival branches: the Sureños (Southerners) and the Revolucionarios (Revolutionaries). In 2020, in the pandemic's early months, there were reports that Barrio 18 and other gangs suspended extortion payments.
Structure: Like MS-13, Barrio 18 is more of a network than a singular vertical organization. However, its factions are "less well-structured" than MS-13, according to a 2017 survey of Barrio 18 members in El Salvador conducted by Florida International University. A July 2020 International Crisis Group report said disrupted communication between leaders inside and outside prisons, known as palabreros, is "contributing to the progressive fragmentation of gang cliques," with fractures "particularly noticeable in the 18th Street Gang." Specifically, the Revolutionaries faction in El Salvador "is progressively fragmenting, to the point that nobody can speak on its behalf."
Culture: Barrio 18's reputation for irrational violence and extreme cruelty has made them lose ground to MS-13, said Dr. Román Ortiz, a professor at the National Defense University. The FIU study found that most respondents didn't have direct ties to the United States, suggesting that membership in gangs like 18th Street has far less to do with migration than it once did.
Competitors: Barrio 18's fiercest rival is MS-13; in El Salvador, the two factions — the Revolutionaries and the Southerners — fight each other and smaller street gangs.
Political Ties: In El Salvador, reporting by InSight Crime points to efforts by the Bukele administration to facilitate communication between street-level and prison-based leadership as part of an "informal pact" between the government and gangs to reduce violence and allow Bukele's allies access to gang-controlled territory to campaign ahead of the February 2021 legislative elections. Reporting from the investigative journalism outlet El Faro in 2019, meanwhile, showed that the government's negotiations have taken place primarily with Barrio 18's rival MS-13.
← Back