Reading Time:
2
minutes
This article is adapted from AQ's latest issue on China and Latin America
In the opening scene of Hari Sama's This Is Not Berlin, 17-year-old Carlos (Xabiani Ponce de Leon) faints in the middle of a brawl with kids from a rival high school. When he comes to, he's in the back seat of his friends' getaway car, Judas Priest growling on the stereo. It's clear Carlos doesn't fit in — the first thing he does after waking up is try to change the music.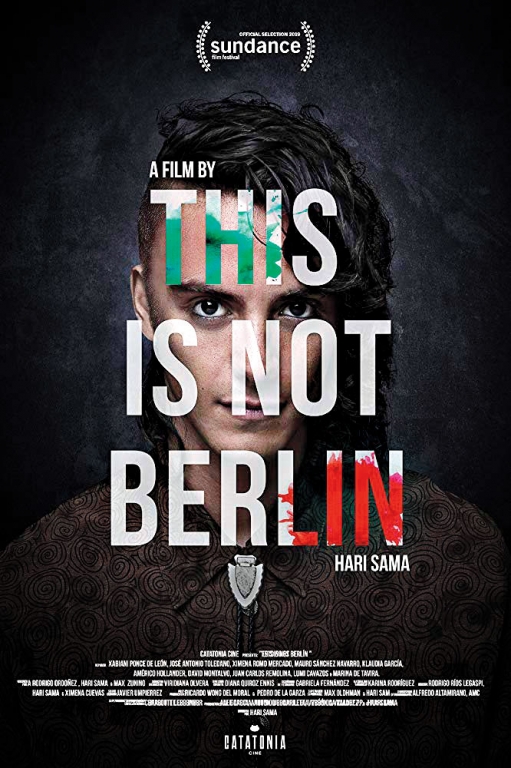 This energetic coming-of-age film follows Carlos as he finds his tune amid the highs, lows and hangovers of Mexico City's punk underground in the 1980s. He and his friend Gera (José Antonio Toledano) are soon introduced to the Aztec, a downtown club filled with artists, posers and various hangers-on. It's here the two boys learn harsh and wonderful lessons about art, drugs and their own sexuality.
Sama takes a romantic view of growing up punk, though its excesses are never too far in the background. Ponce de Leon's physical and emotional presence on screen animate this story of youthful and artistic rebellion, while Toledano's performance as Carlos' too-eager second-fiddle is equally compelling.
Set against the 1986 World Cup, which Mexico hosted, This Is Not Berlin acknowledges how far the country has come since the violent repression of student protests in 1968, but it also laments the country's lingering conservatism. The result is a uniquely Mexican tale that is raw and discomfiting in the ways a movie about sex, drugs and rock 'n' roll should be.
Directed by: Hari Sama
Written by: Rodrigo Ordoñez, Hari Sama, Max Zunino
Starring: Xabiani Ponce de León, José Antonio Toledano, Mauro Sánchez, Ximena Romo
Country: Mexico
—
Russell is a senior editor and correspondent in Mexico City for AQ. Follow him on Twitter @BenPaulRussell
Tags:
Arts & Culture
,
Cultura
,
film
,
movies