Reading Time:
4
minutes
This article is adapted from AQ's most recent issue, "Fixing Brazil." To receive the print edition at home, subscribe here.
MARINA SILVA, 58, FORMER ENVIRONMENTAL MINISTER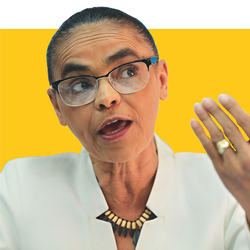 Why she might win: Current frontrunner combines anti-establishment cred with a centrist economic platform. Clear anti-corruption message. Inspiring life story. Can appeal to wealthy, poor and middle class.
Why she might not: Last-minute collapse in 2014 election raised question about loyalty of supporters as well as her personal endurance. Her party, Rede, is tiny and volatile. Workers' Party roots and Evangelical faith scare some voters.
CIRO GOMES, 58, FORMER LEGISLATOR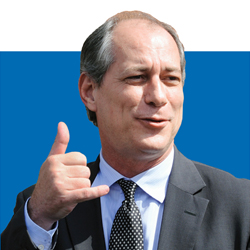 Why he might win: Has strongest, clearest anti-establishment message in what looks like a "Throw the bums out" election. At the same time, he knows Brasília well and has served as finance minister, governor, mayor and legislator.
Why he might not: Terrifies the political elite and some in business who see him as a demagogue. His Democratic Labor Party is small. Incendiary rhetoric could scare voters, as it did in his losing 2002 presidential bid.
AÉCIO NEVES, 56, SENATOR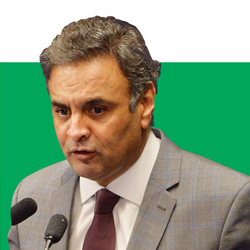 Why he might win: Came within 3.3 percentage points of beating Rousseff in 2014 election runoff. Business community backs the center-right agenda of his Brazilian Social Democracy Party (PSDB). Movie-star looks never hurt in politics.
Why he might not: His name has reportedly surfaced in Lava Jato testimony, though he denies wrongdoing. Political dynasty roots and (outdated, but still prevalent) playboy image may play poorly in current zeitgeist.
LUIZ INÁCIO LULA DA SILVA, 70, FORMER PRESIDENT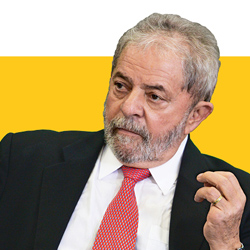 Why he might win: Oversaw last decade's boom. Unmatched orator. Still seen by a third of Brazilians as the best president ever. Many supporters think all politicians are corrupt, but that Lula was the only one who did anything for them.
Why he might not: May be convicted and/or imprisoned in Lava Jato probe, though he denies wrongdoing. Shares blame for economic collapse and scandals. Polls show about half of Brazilians would never vote for him.
GERALDO ALCKMIN, 63, GOVERNOR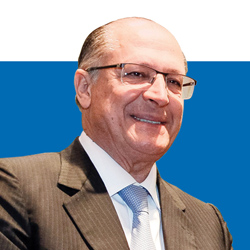 Why he might win: Popular PSDB governor of Brazil's most populous state. Teflon image seems to defy protests and scandals. Oversaw historic drop in homicides in São Paulo. Support from industrial elite.
Why he might not: PSDB appears more likely to back Neves; Alckmin could run with different party, but that's risky. His safe, "good guy" image plays well in São Paulo but did not resonate nationally in 2006 presidential campaign, when he lost the runoff by more than 20 percentage points
JAIR BOLSONARO, 61, LEGISLATOR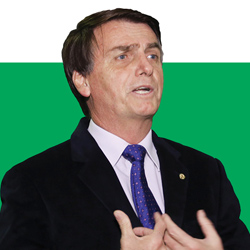 Why he might win: Appeals to growing right wing upset over corruption, crime and "moral decadence" of Brazil. Polls show him in first place among wealthiest segment of voters.
Why he might not: His pro-torture, antigay views and open nostalgia for dictatorship are out of step with most Brazilians. Country is shifting right, but probably not this far.
HENRIQUE MEIRELLES, 71, FINANCE MINISTER
Why he might win: If President Michel Temer's government succeeds, Meirelles may have a chance as pro-continuity candidate with support from business and perhaps the middle class.
Why he might not: Temer's success is still in doubt. If austerity measures are implemented to balance the budget, Meirelles will likely be the public face of unpopular measures. Put another way: If he does his job, he may be too "spent" to run for presidency.
JOSÉ SERRA, 74, FOREIGN MINISTER
Why he might win: Name recognition is key to elections in continent-size Brazil, and Serra certainly has it after half a century in politics, including failed presidential bids in 2002 and 2010. Will compete with Meirelles to be Temer's candidate.
Why he might not: Despite centrist, "Mr. Fix-It" reputation, lost previous bids because of charisma deficit and arguably bad timing. As with Meirelles, will sink or swim based on Temer's performance. Party support unclear.
SÉRGIO MORO, 44, FEDERAL JUDGE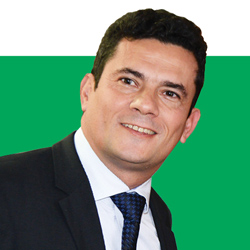 Why he might win: The judge overseeing Lava Jato is arguably the most popular public figure in Brazil. Embodies the hopes of Brazilians for a less corrupt future. Humble, well-spoken and telegenic. Better political mind than many believe.
Why he might not: Take our word for it: He will not run in 2018, and probably not ever. He understands his legacy as a judge would be forever tainted if he entered politics.
"SOMEONE ELSE"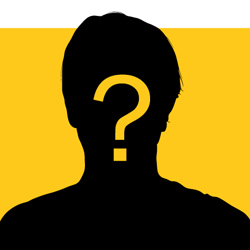 Why she/he might win: A true outsider candidate, such as former Chief Justice Joaquim Barbosa, could still materialize. Figures with regional support, such as Celso Russomanno or former soccer star Romário, could also catch lightning in a bottle.
Why he/she might not: Brazilian elections tend to be about three things: name recognition, time allotted for TV ads, and party support. These are hard for a true outsider to muster. 2018 will be a different kind of election, but probably not that different.