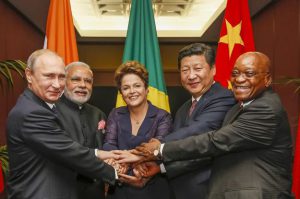 Almost a decade ago, in 2007, Brazil's President Luiz Inácio Lula da Silva was one of the star speakers at the World Economic Forum in Davos. Investor money was pouring into one of the world's most exciting emerging markets, and Foreign Minister Celso Amorim – who would go on to be called the "world's best foreign … Read more Why Brazil Shouldn't Turn Its Back on the BRICS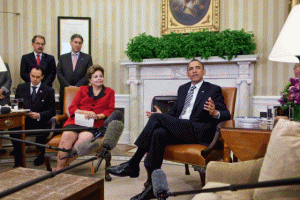 President Dilma Rousseff joined Barack Obama at the White House yesterday with the cool confidence of a pragmatic leader whose country has earned a first-of-its-kind esteem with its northern neighbor. The Brazilian president arrived for her first state visit to the United States with a strong hand of cards to play. Brazil casually edged out … Read more Dilma Rousseff's U.S. Visit: What's Next?
Gradually and firmly over the past 15 years, Brazil has consolidated a stable democracy, broken free from macroeconomic instability, and taken remarkable steps toward alleviating poverty and reducing a historically high level of income inequality. The country that welcomed Dilma Rousseff as its new president on January 1 is also the country that will host … Read more The Opportunities and Challenges for President Dilma Rousseff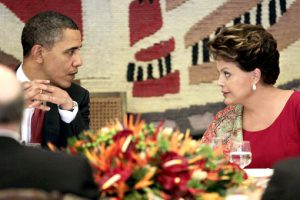 Read any Brazilian foreign policy college textbook and you will be surprised. Global order since 1945 is not described as open, inclusive or rooted in multilateralism. Instead, you learn that big powers impose their will on the weak through force and rules that are strict and often arbitrary. In this world view, international institutions bend … Read more One Foot in the Region; Eyes on the Global Prize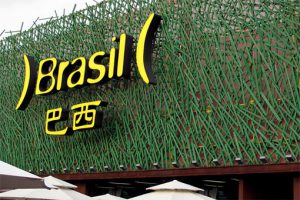 Matías Spektor has a feature article in the Spring 2011 issue of Americas Quarterly titled "One Foot in the Region; Eyes on the Global Prize." It can be accessed here. President Dilma Rousseff's five-day trip to China in mid-April yielded modest but palpable progress in a trade relationship that is now Brazil's most important and … Read more Brazil-China: What's Next After Rousseff's Visit?
Initial public offerings (IPO) worldwide raised a record level of capital in 2007—driven in large part by emerging markets that increasingly list companies on their own exchanges. China remains the undisputed leader, with Indian and Russian stock markets—thanks to "mega" IPOs—returning impressive results. As a whole, equity market capitalization in Latin America is much smaller … Read more IPOS: The boom in emerging equity markets