Reading Time:
2
minutes
This article is adapted from AQ's special report on millennials in politics. Click here for the full list of countries.
A record 156 million Brazilians were eligible to vote in this year's general elections, and since 2018 the number of 16- and 17-year-olds registered to vote increased by 51% to 2.1 million. Of the registered candidates, 44% were under 40 years old (12,440 out of 28,274 candidates total). However, the level of political renewal was lower in 2022 than in the last general election. On October 2, voters elected 202 new deputies to the lower house, bringing the share of politicians who never served as a federal deputy before down to 39% in 2022 from a record 47% in 2018.
50.9
Average age in Congress
21
Minimum age to run for Congress
26
Age of youngest national legislator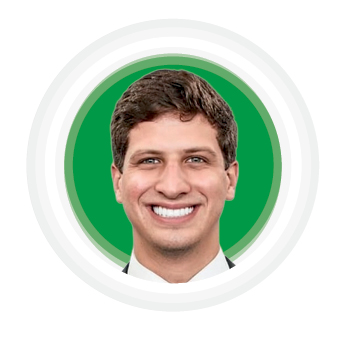 João Campos
MAYOR OF RECIFE, 28
The youngest-ever mayor of Recife, a capital city in Brazil's Northeast, and a member of the Partido Socialista Brasileiro (PSB), Campos is the scion of a political dynasty and previously served part of a term in the lower house of Congress. Since entering office in 2021, Campos has prioritized Recife's COVID-19 vaccination campaign and the construction of bike lanes and a large park.
---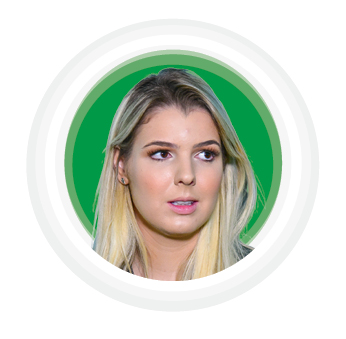 Luísa Canziani
MEMBER OF THE CHAMBER OF DEPUTIES, 26
Canziani hails from Paraná in southern Brazil and is a member of the Partido Social Democrático (PSD), one of the parties in President Jair Bolsonaro's base. She entered Congress in 2019, the year her father, Alex Canziani, left, as the youngest-ever deputy. Education is a priority issue for Canziani, who was the rapporteur for the homeschooling bill backed by the Bolsonaro administration.
---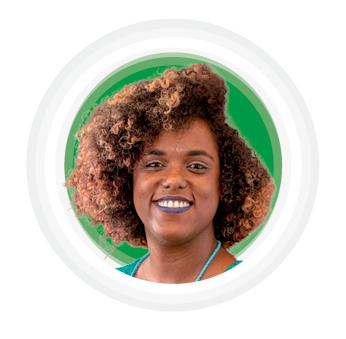 Dani Monteiro
MEMBER OF THE RIO DE JANEIRO STATE LEGISLATURE, 31
In 2018, Monteiro became the youngest woman ever voted to join Rio's state legislature, where she heads the commission on human rights. She grew up in a Rio favela and has been a member of the leftist Partido Socialismo e Liberdade (PSOL) since 2015. Monteiro, whose areas of focus include feminism, racial equality and youth, was formerly an advisor to Marielle Franco, the Rio councilwoman who was assassinated in March 2018.
Note: Ages rounded to one decimal place. Data as of October 2022.
Sources: U.N. Population, Congresso em Foco, Biblioteca del Congreso Nacional de Chile, Inter-Parliamentary Union
Photos: Campos/recife.pe.gov.br; Zeca Ribeiro Photography/Flickr; Monteiro/Alerj.rj.gov.br
Tags:
Brazil
,
Millennials in Politics
,
Youth in Politics