Reading Time:
3
minutes
Merengue phenom Rita Indiana is known as la montra (the monster) back home in the Dominican Republic and now New York music fans are getting a glimpse of why. The six-foot tall musician—on tour as part of the July 6-9 Latin Alternative Music Conference (LAMC)—is winning over audiences with her multifaceted style that blends merengue with elements of hip hop, techno and Afro-Caribbean sounds. Also a successful author, there's clearly more to Rita Indiana than what is seen on stage.
Interview by Wilda Escarfuller
AQ Online: On Tuesday you performed at Drom in the East Village. What was the crowd's reaction?
Rita Indiana: It was very intimate. We put together an acoustic version of the latest album [El Juidero, released last winter] in a smooth and transformative performance. Everyone loved it.
AQ: The rhythms and lyrics in merengue have changed over the years. What started off as a ballad has transcended into what could be described as a complex mix of hip hop, rap and reggaeton. What is your style?
Rita:I admit that I create popular, twenty-first century music; I can't really categorize it as fitting into one genre. Although I use the güira and the tambora from merengue, I also incorporate elements from blues and funk music that comes from places like Cuba, Puerto Rico and Jamaica.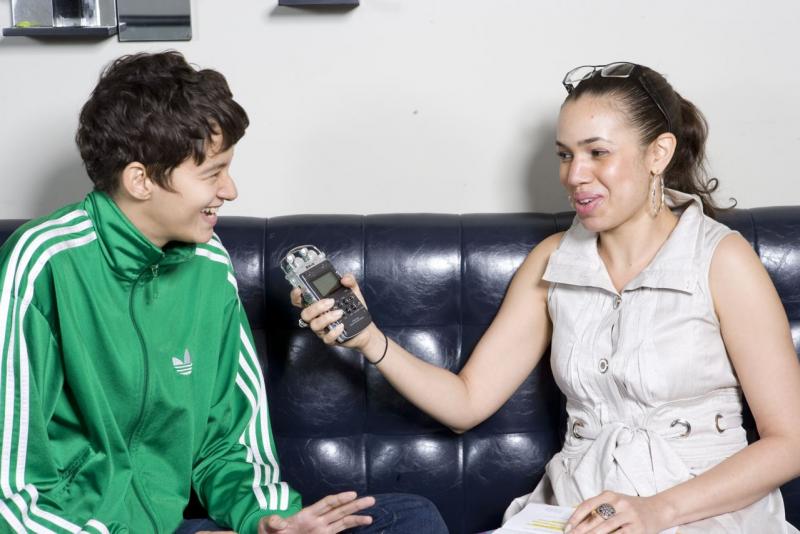 (Rita Indiana (left) and Wilda Escarfuller laugh about when they used LP records, July 7, 2011. Photo: Courtesy of Hector de Jesus Photography.)
AQ: Do you believe that the music market in the Americas has changed in the last two decades, and how does your music fit into Latin America's musical movement more generally?
Rita: It unequivocally has changed. Record labels sign artists and take a percentage of performance and merchandise sales. Prior to the Internet, I used to purchase compact discs or tapes, and listen and know the words to entire records. But today, fans often only listen to only a fragment of an album. But the new way music is sold does expose youth to a wider range of sounds than they would have otherwise heard.
AQ: In the video for El Juidero you portray a woman out to get the person who assassinated the Dominican journalist Orlando Martinez in 1975. How did the idea for this unfold?
Rita: Puerto Rican director Noelia Quintero is responsible for that. She is a researcher, filmmaker and script writer and wanted to create a music video with the aesthetics of the 1970s—a time when Johnnie Ventura and Wilfrido Vargas were at the height of their musical careers. This was also the time when Joaquín Balaguer [1960-1962, 1966-1978, 1986-1996] was president.
It was a difficult period of excessive repression, but ironically, this was also at a time when merengue was beginning to transform with new, crude sounds. Noelia looked into the Dominican Republic's national archives from that era and learned of assassinations ordered by politicians. It was a poignant experience and it enabled Noelia to demonstrate her creativity as a director.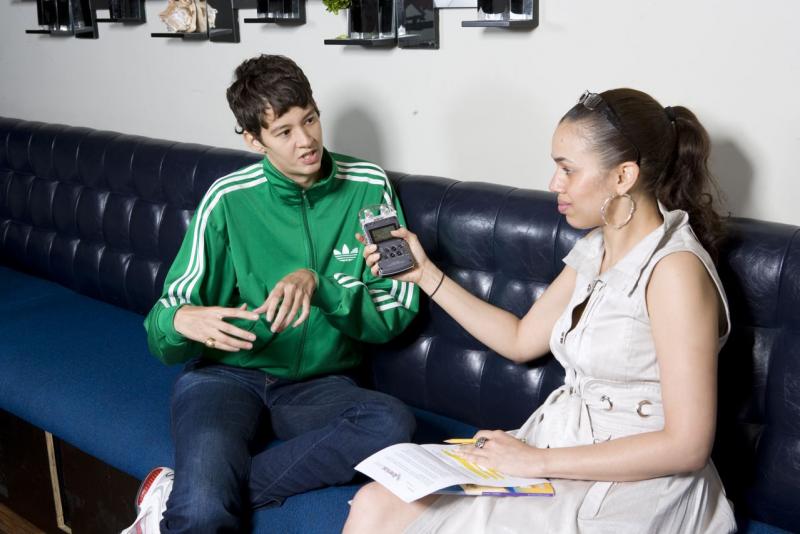 (More than a musician: Rita is the author of two books—Papi and La Estrategia de Chochueca—and is co-producing a film screenplay. Photo: Courtesy of Hector de Jesus Photography.)
AQ: You have several shows scheduled for this weekend. What should the fans anticipate?
Rita: We are going to perform everything in the album. There are songs that describe the Dominican experience as well as that of the diaspora. In New York City, there's a vast number of different ethnicities and that means each person in their own unique way can find a connection with my songs.
See Rita Indiana live on July 9. She performs at Central Park Summer Stage and then at the LAMC closing party at Sounds of Brazil.
Tags:
Rita Indiana