Reading Time:
< 1
minute
This piece was updated on July 20
A dispersed vote in Peru's April 11 presidential election sent shockwaves through the country's establishment, with socialist teachers union leader Pedro Castillo securing a spot in the runoff with just under 19% of the national vote. In a runoff on June 6, Castillo narrowly defeated Keiko Fujimori, the daughter of imprisoned former president Alberto Fujimori, with 50.1% of the vote. Below, AQ profiles the two candidates as part of our ongoing coverage of Latin America's elections in 2021.
Click here to learn about the candidates who did not make the runoff.
AQ also asked a dozen nonpartisan experts on Peru to help us identify where each candidate stands on two spectrums: left wing versus right wing, and nationalist versus globalist. The results are mapped on the charts below. We've published the average response, with a caveat: Platforms evolve, and so do candidates. We will occasionally update this page to reflect developments in the campaigns.
Pedro Castillo | Keiko Fujimori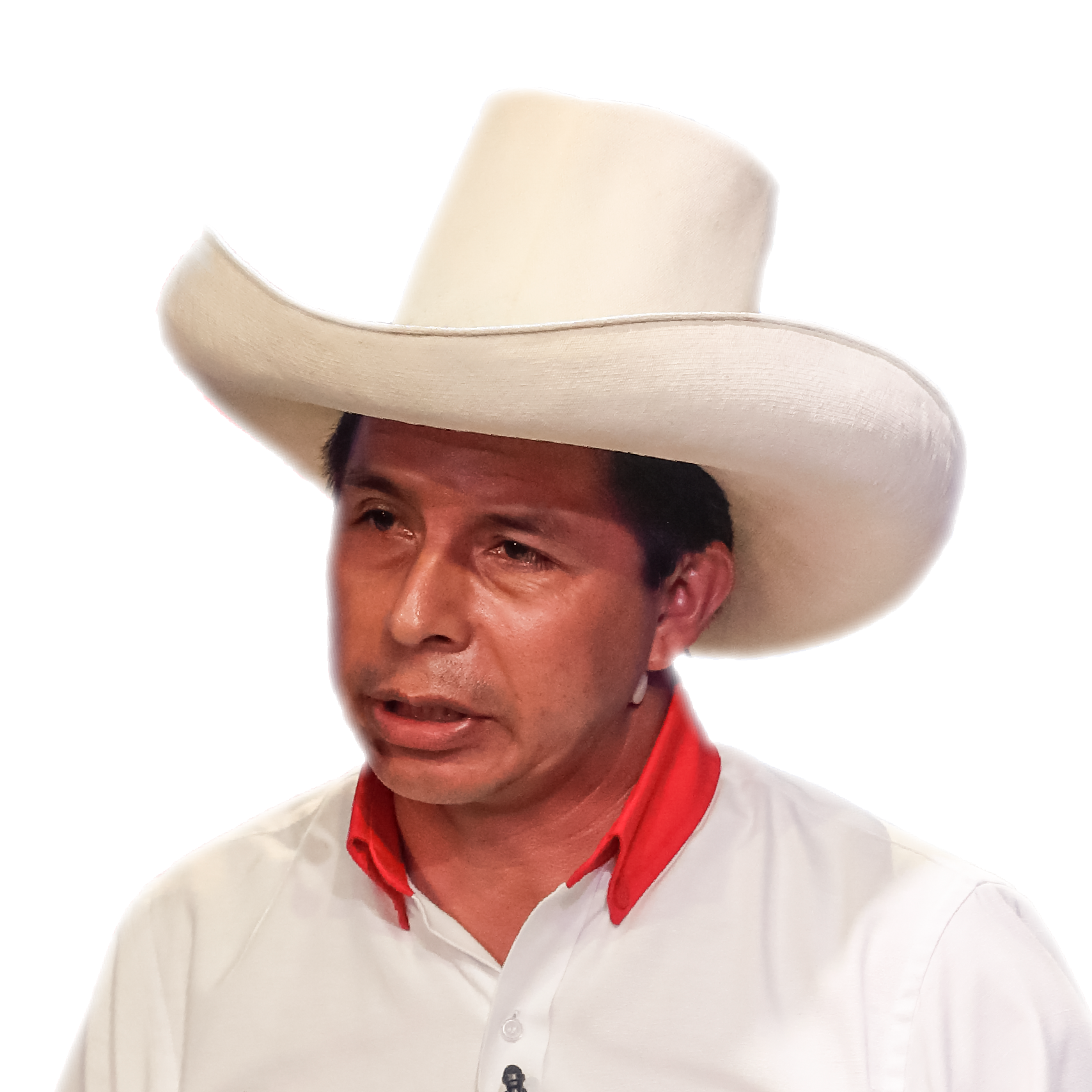 Pedro
Castillo
51, teacher and union leader
Free Peru
"The blindfold has just been taken off the Peruvian people."
HOW HE GOT HERE
The election's biggest surprise, Castillo surged in the final days before the first round of Peru's election, representing a far-left political party that describes itself as Marxist and Leninist. Hailing from the northern Cajamarca region, Castillo was an elementary school teacher and teachers' union activist before entering politics. He rose to prominence by leading a national teachers' strike for three months in 2017 to demand higher salaries. This is Castillo's first run for the presidency, following a failed mayoral campaign in 2002.
WHY HE MIGHT WIN
Castillo represents a radical shift from Peru's political and economic status quo at a time when recurrent political crises and a mismanaged pandemic have left voters disillusioned with the powers that be. Campaigning on horseback and wearing a cowboy hat to presidential debates, Castillo has a man-of-the-people image and appeals to rural interests that feel excluded by the Lima establishment. He is likely to benefit from the polarizing nature of his competitor in the second round, Keiko Fujimori, who spent much of the past two years in pre-trial detention for alleged corruption.
WHY HE MIGHT LOSE
Bloody conflict with far-left Shining Path terrorist group in the 1980s and 1990s left Peru with deep scars and a lasting stigma against leftist political projects. He has made statements – like that Venezuela's government is democratic – that could scare many voters.
WHO SUPPORTS HIM
Castillo has support from anti-establishment voters across the country, but largely from Peru's rural highlands. In the south, he was able to peel off votes from leftist competitors Verónika Mendoza and Yohny Lescano. He has garnered support among teachers, one of Peru's biggest professions, who number at half a million nationwide. Supporting education is a key part of his platform – Castillo has even taken to carrying around a large pencil (also his party's symbol) on the campaign trail.
WHAT HE WOULD DO
A critic of what he has dubbed Peru's "neoliberal" economic model, Castillo has stated he would promote an "economy for the people with markets," which would likely follow protectionist policies. On April 22, Castillo walked back recent promises to nationalize several strategic industries, including hydropower, oil and gas, and mining, and he wants to spend 10% of GDP on both education and healthcare. Castillo has stated he will rewrite the constitution, vowing to dissolve Congress if it opposes this process. A social conservative, he opposes legalizing gay marriage, abortion or euthanasia.
IDEOLOGY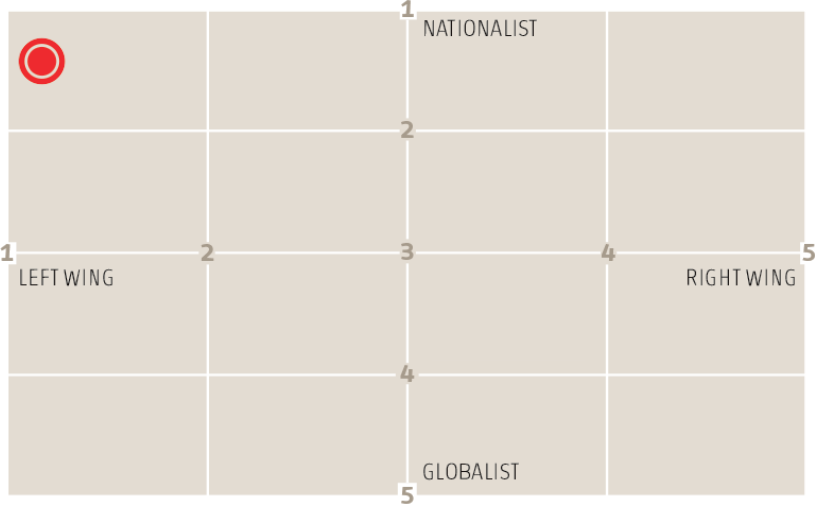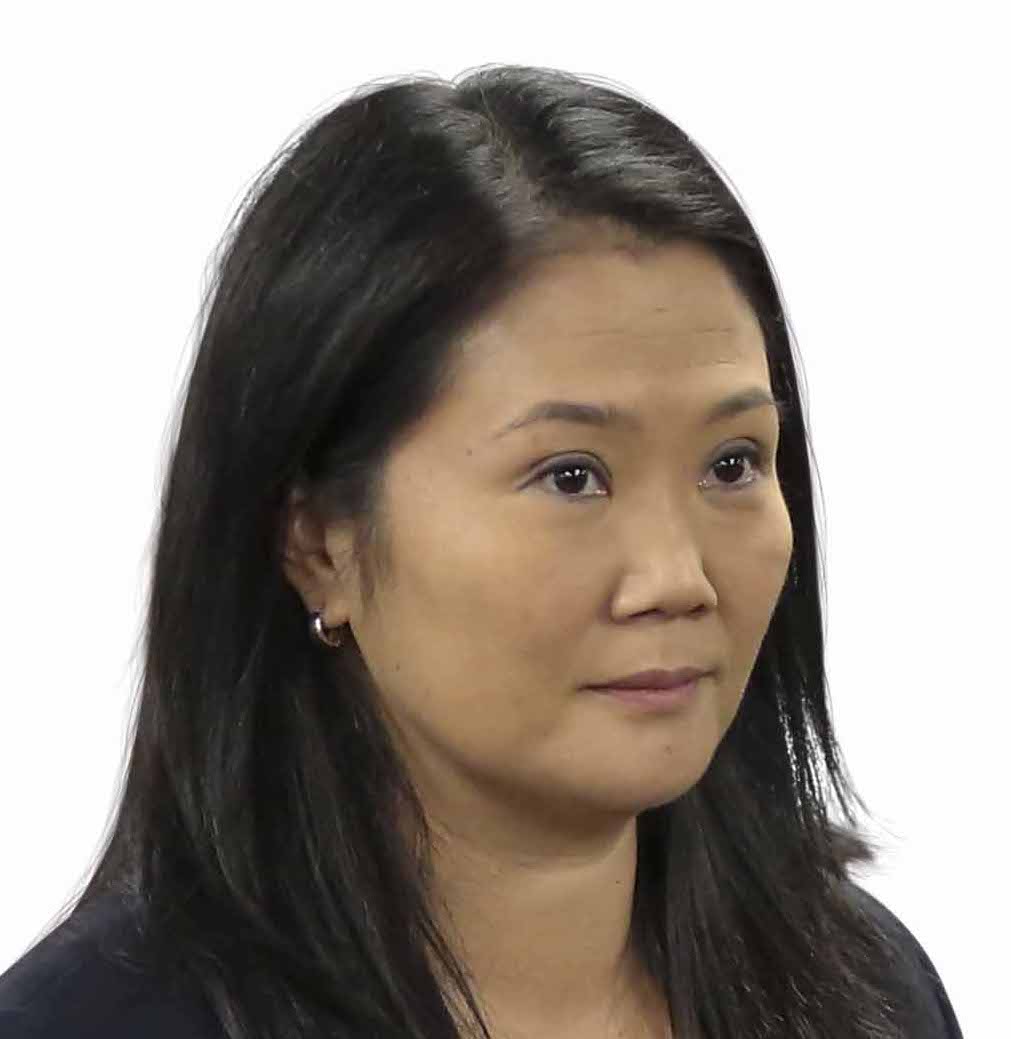 Keiko
Fujimori
45, former congresswoman
Popular Force
"I'm affirming my commitment to move ahead, with my father's support."
HOW SHE GOT HERE
Fujimori is the daughter of former President Alberto Fujimori, who is serving a 25-year prison sentence for human rights violations during his 1990-2000 government. She narrowly lost in the second round of the 2011 and 2016 presidential elections. Fujimori has been held twice in pre-trial detention related to alleged laundering of illegal campaign donations from Odebrecht. An investigation is ongoing, but at the time of publication, her candidacy was moving forward.
WHY SHE MIGHT WIN
Fujimori has a high level of name recognition. Some voters remember her father as a leader who oversaw important pro-business reforms and improved the standard of living.
WHY SHE MIGHT LOSE
Fujimori has the highest negative ratings among the candidates. Many associate her with authoritarianism during her father's rule, as well as corruption. Support for her waned after a public confrontation in 2018 with her brother Kenji over an attempted vote-buying scheme. On March 11, prosecutors charged Fujimori with obstruction of justice, money laundering and organized crime related to alleged illegal campaign financing from Odebrecht and requested a prison sentence of 30 years and 10 months, as well as the dissolution of Popular Force.
WHO SUPPORTS HER
There is still a loyal pro-Fujimori electoral base among lower-income and more conservative voters. Alleged illegal campaign financing, as well as investigations into undeclared campaign donations from CONFIEP, the main business group that once backed her, eroded much of the support Fujimori had in private sector.
WHAT SHE WOULD DO
In addition to freeing her father from prison, Fujimori would likely pursue the market-friendly economic policies she has followed throughout her political career. She favors mano dura security policies, and has stated that Peru needs a "demodura," which she defined not as a dictatorship, but as a "hard democracy."
IDEOLOGY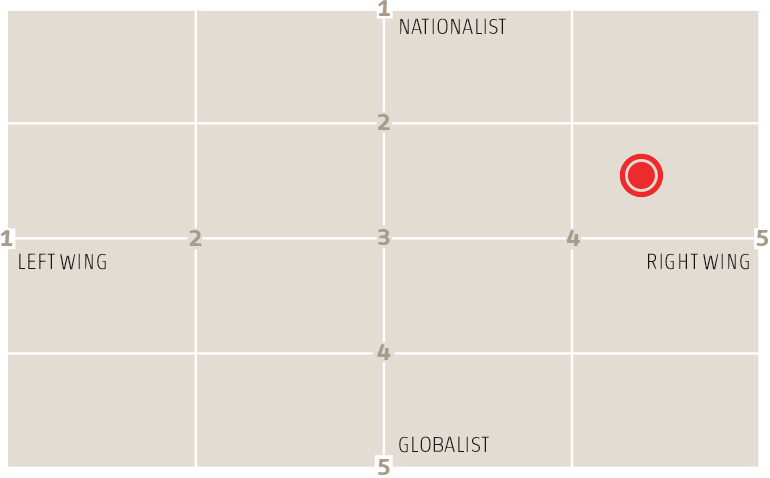 Click here to read about the candidates who also ran
Tags:
Elections 2021
,
Peru
,
Peruvian Elections