Reading Time:
< 1
minute
This article is adapted from AQ's special report on the battle over fake news. Click here to learn about other governments' relationships with China.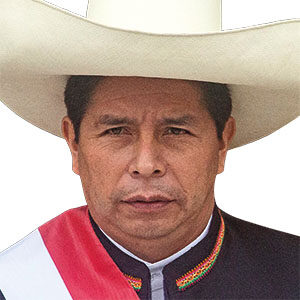 IN OFFICE SINCE 2021
Pedro
Castillo
"We met with Liang Yu, Ambassador of the People's Republic of China in Peru, to prioritize the ties of brotherhood and cooperation between both countries."
—July 2021, via Twitter
"Bilateral relations with China are extremely important."
—[August 2021 press release from Peru's trade ministry]
Castillo took steps early in his term to signal the importance of Peru's relationship with China. In July, then President-elect Castillo chose China's as his first embassy to visit. The Chinese ambassador to Peru and Peru's trade and tourism minister have discussed upgrading the bilateral free trade agreement and increasing trade and tourism. A member of the Belt and Road Initiative since April 2019, Peru has attracted multi-billion-dollar Chinese investments, especially in the energy and mining sectors. In August, Peru's energy and mining minister met with the heads of some of the largest Chinese mining companies operating in the country. Existing contracts may be up for discussion; during the campaign Castillo stated he would increase mining taxes and use revenues to improve public services. However, Peru's economic downturn means he cannot afford to alienate Chinese firms, which have invested an estimated $10.4 billion in Peru's mining sector. On the healthcare front, Chinese Sinopharm vaccines were the first to arrive in Peru as part of a 38 million-dose deal, but the country's reliance on Chinese vaccines has reduced as Sinopharm shipments have been delayed and Peru has purchased or received vaccines from other countries.
"We met with Liang Yu, Ambassador of the People's Republic of China in Peru, to prioritize the ties of brotherhood and cooperation between both countries."
—July 2021, via Twitter
"Bilateral relations with China are extremely important."
—[August 2021 press release from Peru's trade ministry]
LARGEST TRADE PARTNER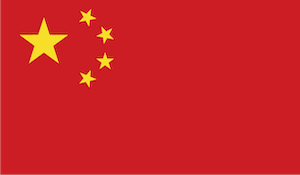 MAJOR CHINESE ECONOMIC ACTIVITY SINCE 2019
| | |
| --- | --- |
| $3.59 billion | China Yangtze Power Co., Ltd. bought U.S. firm Sempra Energy's Peruvian assets, including a 83.6% stake in Peru's largest power utility company, Luz del Sur |
| $3 billion | Chinese-Peruvian consortium constructing Chancay port north of Lima |
| $1.39 billion | Consortium led by China Three Gorges Corp. bought Chaglla hydroelectric power plant |
← BACK
Tags:
China and Latin America
,
Pedro Castillo
,
Peru
,
The Battle Over Fake News