Reading Time:
4
minutes
The release and deportation of 222 political prisoners on February 9 was a watershed moment for Nicaragua. It came after years of escalating repression, which fragmented the opposition and disrupted its organizing. But widespread jailings may have had an unintended consequence for the government: unprecedented unity in the opposition.
Suyén Barahona, the leader of the Unamos opposition party, was one of those released. She had spent a year and eight months in the notorious El Chipote prison, after she was arrested—along with other politicians as well as journalists, business leaders, clergy and others—in the run-up to the 2021 elections, which were widely condemned as illegitimate.
Dozens more political prisoners remain behind. Barahona spoke to AQ about the state of Nicaragua's opposition after her arrival in the U.S.
This interview was translated and edited for clarity.
Americas Quarterly: When did you find out you were being released, and what does it tell you about the Nicaraguan government?
Suyén Barahona: When we left the prison, we thought we were being transferred, or taken to some political rally. We only realized we were leaving the country when in the dark our bus stopped at an air force base. As we got on the plane, for the first time we were out of handcuffs and seeing so many of our friends and colleagues from so many groups. I got very emotional seeing people who'd been in prison since 2018. On the plane no one wanted to sit down; the whole flight we were talking to and embracing each other, everyone was exchanging affection and emotion. It was a mix of euphoria and happiness, but also deep sadness and heartbreak, because we were leaving our country, our families.
I think it's a sign of weakness, that the regime feels both domestic and international pressures. They felt that they needed to make a concession. The regime's profound international isolation has been important. Governments on both sides of the ideological spectrum are saying that change has to happen in Nicaragua. On one hand, there's economic isolation, and on the other, there's also exclusion from international forums, for example in the OAS and the UN. Nicaragua is a small country, so economically it needs other countries. It can't live as an island on its own.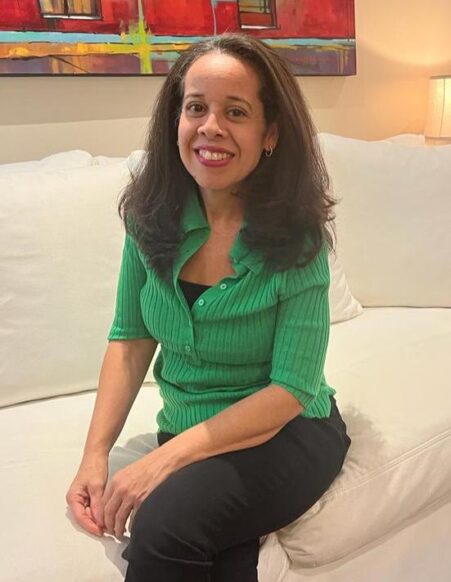 AQ: What are the next steps for the opposition?
SB: The regime has stripped away the legal status of different political parties so it could avoid real competition in elections. Now especially the opposition is composed of diverse sectors: from women's groups and rural groups to business leaders, media rights defenders, human rights defenders, a lot of young activists, as well as those of us who have been in formal political parties. It's very different from a traditional opposition formalized into political parties. We have a looser constellation of various kinds of groups, including some that formed during the protest movement of 2018.
All these groups are working together now. We have to keep working together on the path forward. We have to keep building unity.
[The government response to major protests in 2018 left at least 325 dead and more than 2,000 injured, according to the Inter-American Commission on Human Rights.]
AQ: How has the opposition tried to build that unity?
SB: It's been difficult, but efforts to build unity have continued even with so many of us in jail. And I think that right now, we're about to make a meaningful leap forward in terms of unity, all of us who just lived this experience in prison. I think the regime made a serious mistake in imprisoning its opponents from all different sectors, because in prison we felt a great deal of solidarity and unity, maybe more than ever before.
Literally, there were people from almost all sectors of society in El Chipote. This shows how afraid Daniel Ortega was that he would lose a clean election, even a minimally clean election. Now, after this shared experience, I think it's even more likely that we'll move forward together over the coming months. We all lived a heartbreaking experience, in very difficult conditions. In the first six months, we'd get just two hours outside in the sun every two weeks. And the worst for those of us with children was not being able to see our kids. And the death of Hugo Torres was something that hit us all so hard. We all saw how he deteriorated in prison.
AQ: What's the state of the opposition within Nicaragua right now?
SB: The truth is that all of Nicaragua is now a prison where you can't speak freely, you can't give interviews, you can't organize. That's why those of us who are outside the country will play an important role in communicating the demands of those who are still there. One reason for optimism is that there seems to be increasing discontent within the regime itself due to the strict control it's exerting over its own people, even arresting some of them. So even though the situation is extremely difficult for those of us who want change, the situation is also getting extremely difficult for the regime because of the general discontent over crackdowns, repression and the economic situation.
AQ: Are you in touch with the other 221 people who were released along with you?
SB: Not yet. Everyone is trying to get settled and dealing with the most basic things, getting in touch with family, getting vaccinated, doing paperwork. It's been an intense week. But I'm sure we will get in touch and talk about how we can work together to support our brothers and sisters still in Nicaragua.
Tags:
Barahona
,
Murillo
,
Nicaragua
,
Ortega
,
Unamos