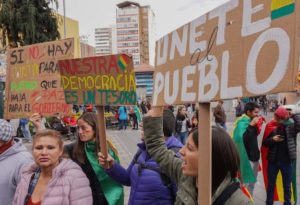 The pandemic has postponed voting in a region where support for democracy was already on the decline.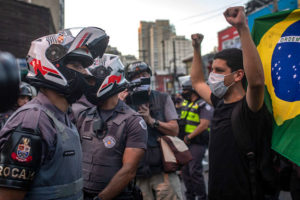 A hopeful scenario amid a time of catastrophe.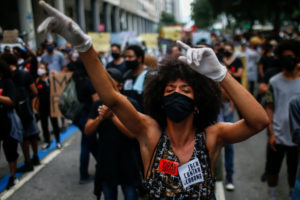 A shared legacy of racism is under the spotlight in both countries, the author writes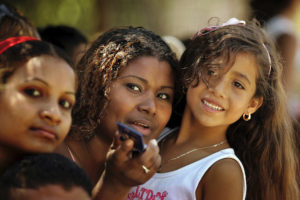 A black activist reflects on a history-making question on Mexico's next census.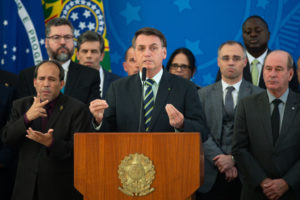 Can Brazil's president now hold on to his most loyal supporters?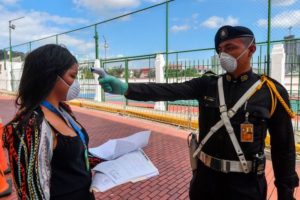 Lackluster growth, mass protests and weak institutions before the coronavirus suggest the region is headed for even deeper trouble after it.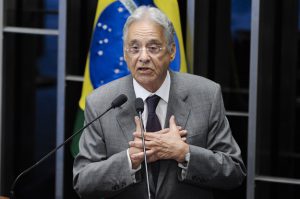 A version of this article was first published in Portuguese on Poder 360. In a recent interview, Brazilian President Michel Temer invoked the "voice of the streets" to say he would veto a so-called "Caixa Dois" bill – a proposal that would grant legislators amnesty for irregularities involving election financing – if Congress approved it. … Read more Cardoso: The Era of Elitist and Demagogic Politics Is Over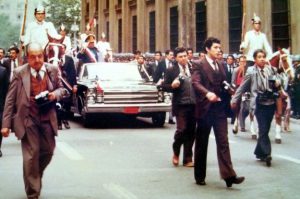 When the Latin American Studies Association (LASA) was founded in 1966, there was a clear need for dialogue and debate over the direction the region was headed. Military dictatorships were in power across the Americas, from Honduras to Argentina. Democracy, far from the rule, was the exception. Just 50 years after a future of alternative … Read more Taking the Long View on Latin American Democracy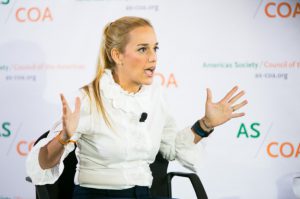 In September 2015, a Venezuelan judge sentenced opposition leader Leopoldo López to nearly 14 years in prison for his role in anti-government protests that swept the South American nation in early 2014. On October 1, AQ sat down with Lilian Tintori, a human rights activist and López's wife, to talk about conditions in Venezuela, her … Read more Leopoldo López's Prison Treatment Amounts to Torture, His Wife Says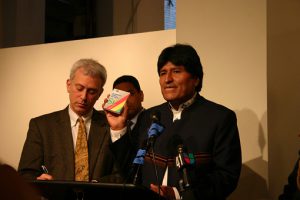 George Washington, the first president of the United States, ran for re-election just once, in spite of being tremendously popular and receiving countless pleas from his supporters to remain in power. He thus started a healthy U.S. tradition that lasted a century—until Franklin Delano Roosevelt chose to break it by running for re-election twice. After … Read more From George Washington to Evo Morales: Re-electionism in the Americas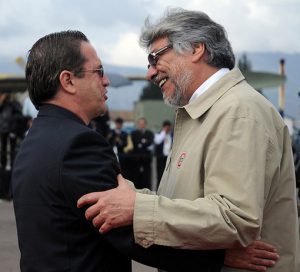 Last Friday, the Congress of Paraguay removed President Fernando Lugo from office. The entire impeachment process lasted a mere two days. The presidents of Venezuela, Nicaragua, Ecuador, Bolivia, and Argentina rushed to describe this as a "coup d'état," while the Brazilian and Uruguayan presidents have called for Paraguay's expulsion from Mercosur and Unasur due to … Read more Should Paraguay be Expelled from the OAS, Mercosur and Unasur?
Earlier this week, Colombian lawmakers overwhelmingly approved a controversial referendum bill that paves the way for President Álvaro Uribe to seek a third consecutive term in office. The referendum would ask voters to decide on a constitutional amendment to allow presidents to run for a third term. But obstacles still remain. The proposal still has … Read more Colombian Congress Clears a Hurdle for Uribe's Reelection: But Will He Run?
Weak democratic institutions and a failure to improve the quality of life for millions have ushered in a new era of authoritarianism with a populist tinge in Latin America. The result: a step back for the rule of law and for democracy. Human rights and democracy organizations have tried to confront this challenge. But without … Read more Citizens Strengthening Democracy
Latin America suffers from both the world's highest rate of income inequality and from a lackluster economic performance that puts it well behind the growth levels of other emerging regions such as Asia. Could there be a connection? Recent research suggests that high inequality and low social mobility are more than just poor people's problems: … Read more High Inequality