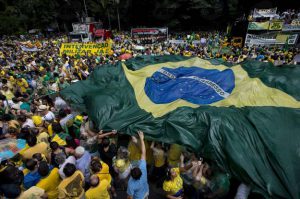 In May 2016, the Brazilian Senate impeached President Dilma Rousseff in the middle of her second term, amid economic recession, corruption scandals and street protests. She was replaced by her vice president, Michel Temer. One year later, Brazilians are discussing Temer's impeachment, amid economic recession, corruption scandals, taped recordings that could incriminate the chief of … Read more Brazil's Year of Living Dangerously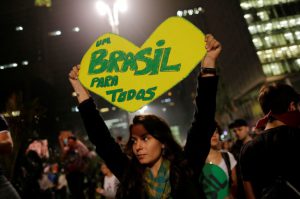 Brazil's current political instability began four years ago, with a wave of street demonstrations that virtually no one predicted – and eventually drew more than 1 million people into the streets. In this special report, AQ's editor-in-chief looks back at what really caused the protests – and whether today's politicians have fully learned their lessons. … Read more Revisiting Brazil's 2013 Protests: What Did They Really Mean?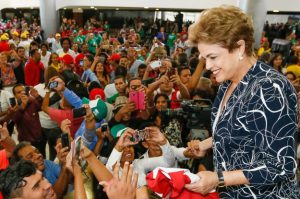 When Dilma Rousseff was suspended as Brazil's president last month, Vice President Michel Temer quickly fired the existing cabinet and installed his own team. Though her presidential portraits were put back on the walls after being briefly removed, the message was still clear: Dilma won't be coming back. But could she? Rousseff's path back to the … Read more Not Impossible: Could Rousseff Return as Brazil's President?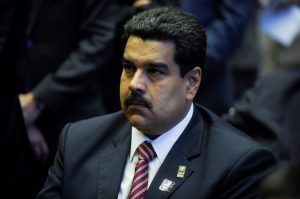 Throughout Latin America, there is talk about presidential interruptions, again. In the last seven years, four presidents have left office prematurely – Manuel Zelaya in Honduras, Fernando Lugo in Paraguay, Otto Pérez Molina in Guatemala, and now Dilma Rousseff in Brazil. Many analysts think that Venezuela's President Nicolás Maduro is next. However, there is good … Read more After Brazil, Will Venezuela Be Next to Remove Its President?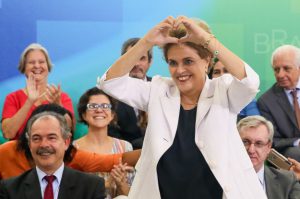 Back in March 2014, when the Petrobras scandal was just getting started, some of President Dilma Rousseff's top aides saw a golden opportunity to kill the investigation – or at least badly wound it. Márcio Anselmo, the Federal Police deputy in charge of the probe, had given an interview (which can be seen here) to … Read more A Final Defense of Dilma Rousseff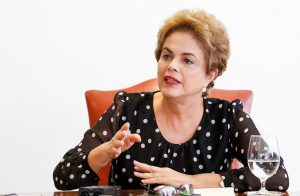 Also available for download for Apple iOS and Android. Brazilian President Dilma Rousseff is visiting New York in a dramatic attempt to convince the international community that she is victim of a "coup d'état without weapons." Providing an insider's view of this strategy to save her presidency is Matias Spektor, a professor of international relations … Read more Podcast: Inside Rousseff's Trip to New York to Decry a 'Coup'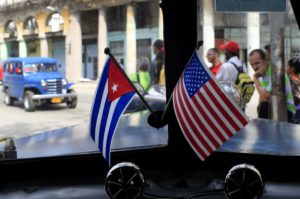 Sign up here to get This Week in Latin America delivered straight to your inbox every Monday. Cuba, Argentina Host Obama: Cuba and Argentina each play host to U.S. President Barack Obama this week, with human rights issues shading both visits. Today, Obama will hold a working meeting with Cuban President Raúl Castro, who will then host a state dinner … Read more This Week in Latin America: Obama in Havana, Venezuela in Crisis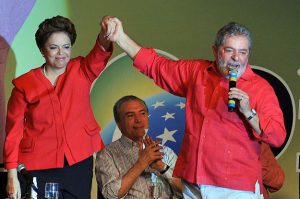 After one of the most eventful 24 hour periods in Brazilian history, the crisis threatening President Dilma Rousseff appears to have entered its endgame. For those trying to handicap the odds of her impeachment, or simply struggling to make sense of it all, here are four things to watch in coming days: 1. The … Read more The Endgame of Brazil's Crisis: Four Things to Watch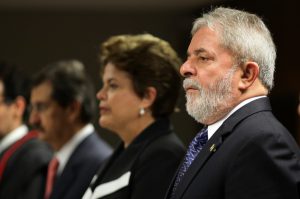 To date, President Dilma Rousseff has done a mostly admirable job of handling the historic corruption probe underway in Brazil. Even as the investigation of graft at state-run oil company Petrobras drew closer to her inner circle, and threatened to culminate in her impeachment, Rousseff allowed federal police and prosecutors to do their work with … Read more Brazil's Historic Corruption Probe May Be at Risk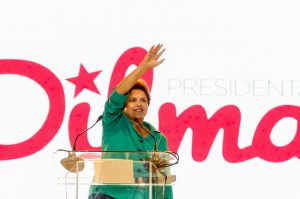 Correction appended below Just when Brazil's President Dilma Rousseff seemed to be clearing the threat of impeachment, another challenge to her presidency is gaining momentum. The arrest of one of Rousseff's top political advisers on allegations he received $7.5 million in illicit funds has fueled speculation that the government could be toppled by cassação, or … Read more Cassação, Impeachment and Brazil's Dilma Rousseff: A Guide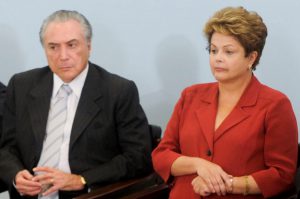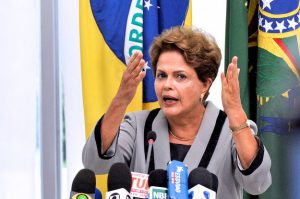 In Brazil a few weeks ago, I asked a former official from Dilma Rousseff's government whether his old boss would be impeached. "Forgive me for being politically incorrect," he said, "but only if the poor take to the streets." Ah, Brazil, where even in moments of high political drama, the class divide reigns supreme. But … Read more A Scenario Under Which Rousseff Gets Impeached in Brazil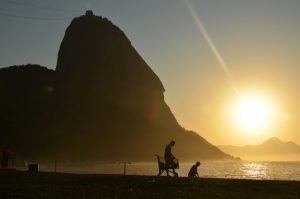 Now might seem like an odd time to look for signs of hope in Brazil. Dilma Rousseff has an approval rating of just 10 percent, she faces possible impeachment proceedings, scandal has frozen activity at the country's biggest companies, inflation runs around 10 percent and the economy is expected to shrink 3 percent this year. … Read more What an Economic Recovery in Brazil Might Look Like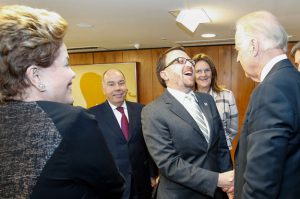 "I have often congratulated President Obama for having such a seductive vice president." That comment, made with a wink and a smile by Brazil's president Dilma Rousseff at a dinner just before the World Cup last year, raised eyebrows for two reasons. First, Rousseff is not exactly known for her personal charm. And second, relations … Read more The Incredible Unknown Bond between Joe Biden and Brazil's Dilma Rousseff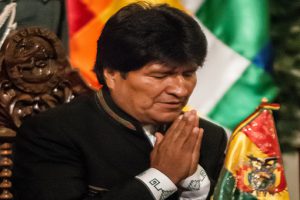 It's been an exceptionally good year for incumbents in Latin America. Since June, Colombia's Juan Manuel Santos, Bolivia's Evo Morales and Brazil's Dilma Rousseff each won their respective presidential contests. Rousseff's late October re-election will give her center-left Partido dos Trabalhadores (Workers' Party—PT) a fourth consecutive term in office. As it turns out, it's been an exceptionally … Read more Incumbents Aren't Latin America's Problem