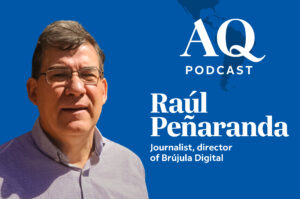 The longtime president wants to run again in 2025. What does it mean for the Andean nation?
Eva Copa's rise reflects a diversifying political landscape that has both the MAS and the right wing on their back feet.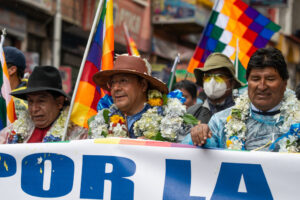 Once hegemonic, the ruling party is now merely dominant. Here's what that means for the country's politics.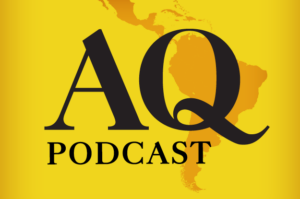 A month into his presidency, Luis Arce is proving more moderate than some expected.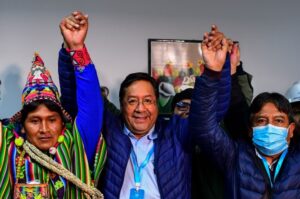 Experts on Bolivian politics weigh in on the results, which surprised many.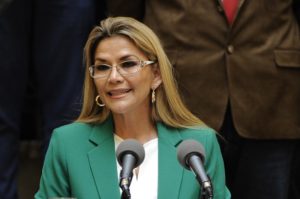 Uncertainty reigns as the pandemic shakes Bolivian politics.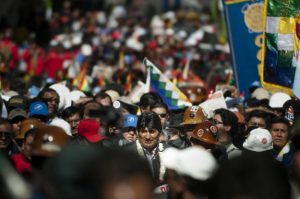 An estimated 3,000 climate activists will arrive in the Bolivian town of Tiquipaya this weekend for the World People's Conference on Climate Change and Defense of Life. Also in attendance: Some 3,000 police officers, tasked with "securing" the conference in a sign of the increasingly troubled relationship between Bolivia's President Evo Morales and the indigenous and … Read more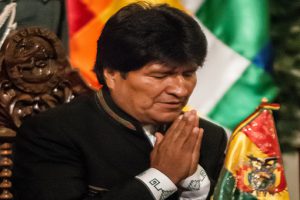 It's been an exceptionally good year for incumbents in Latin America. Since June, Colombia's Juan Manuel Santos, Bolivia's Evo Morales and Brazil's Dilma Rousseff each won their respective presidential contests. Rousseff's late October re-election will give her center-left Partido dos Trabalhadores (Workers' Party—PT) a fourth consecutive term in office. As it turns out, it's been an exceptionally … Read more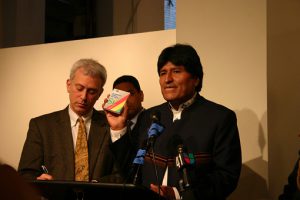 George Washington, the first president of the United States, ran for re-election just once, in spite of being tremendously popular and receiving countless pleas from his supporters to remain in power. He thus started a healthy U.S. tradition that lasted a century—until Franklin Delano Roosevelt chose to break it by running for re-election twice. After … Read more
Nearly two years later, a new video and WikiLeaks cable are again calling into question the circumstances around the death of Eduardo Rózsa. The Bolivian citizen of Hungarian descent, along with four others, was killed during an April 2009 raid by Bolivian counterterrorist forces in Santa Cruz for their alleged involvement in a terrorist group … Read more
Evo Morales won a popular mandate. That is the simplest way to describe the results of Bolivia's recent presidential election. But celebrating Morales' triumph—a landslide 63 percent victory and a ten-point improvement from 2005—should not obscure the obstacles he will face during his second term. These obstacles, both political and economic, will require deft handling … Read more