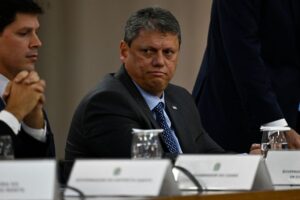 Tarcísio de Freitas is being floated as a more moderate successor to Bolsonaro on Brazil's right, but it won't be smooth sailing.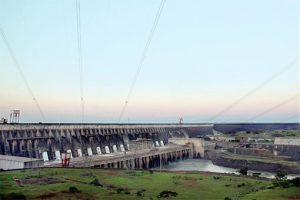 Since 1992, the Brazilian city of Cubatão has been a poster child for environmental responsibility. The United Nations even designated it as a global example of environmental recovery. But that title was won at a heavy cost. Less than a decade earlier, Cubatão, a city of 130,000 inhabitants in the state of São Paulo, was … Read more
More than 100,000 Bolivians work as sweatshop laborers in Brazil's largest city. Like the immigrants that came before, it's the first rung on the ladder. Yola Usnayo, born to a poor family in the Bolivian capital of La Paz, dreams of becoming a hairdresser. The 25-year-old mother puts in 17-hour days as a seamstress at … Read more
Reading Time:
3
minutes
Hispanic Voting
In states across the U.S., this year's presidential primary elections have seen some of the highest voter turnouts in the past 40 years. Fighting for votes state-by-state, candidates are courting an increasingly important electorate: the Hispanic population.
1. Futebol Home to São Paulo Futebol Clube—the only team to win the national title five times—Estádio do Morumbi packs in up to 80,000 spectators. For a more intimate setting, check out the art-deco Estádio do Pacaembu. 2 Explore the Feijoada Tradition Brazil's signature bean, beef and pork stew has been a tradition at Feijoada … Read more
Reading Time:
2
minutes
Angel Medina
Ecuador
When he was 17, Angel Medina joined the Federación Interprovincial de Indígenas Saraguros, an indigenous advocacy organization in Ecuador. Four years later, he was the group's president. Anyone who knows him wouldn't be surprised. The indigenous leader, now 38, has a talent for bringing people together. Today, as founder and president of the indigenous rights organization Fundación Q'ellkaj (the Quichua word for "producer of knowledge"), he is putting that talent to use by bridging the racial divide in his country…