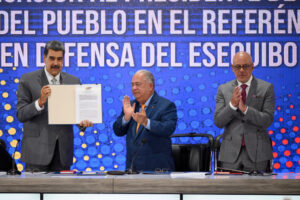 Maduro is less interested in Essequibo than in diverting attention from Venezuela's economic crisis.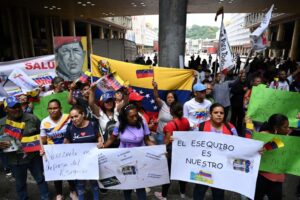 A longstanding border controversy has worsened following a massive discovery of oil, a top official at Guyana's foreign ministry writes for AQ.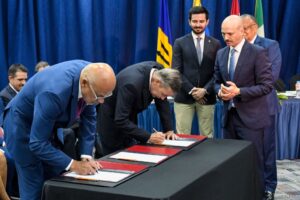 The U.S. temporarily reversed some key restrictions—but set a short deadline for Maduro's regime to comply with conditions. Are fair elections set to happen in 2024?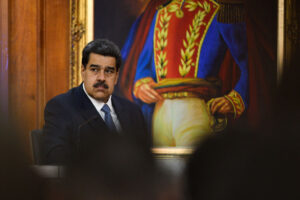 As the government and the U.S. near an agreement on sanctions ahead of opposition primaries and 2024 elections, what will it take to transition to democracy?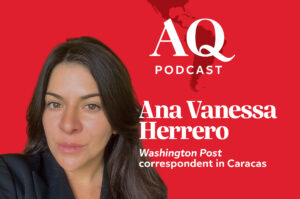 Another crossroads in Venezuela, as Maduro negotiates with Washington on conditions for elections in 2024.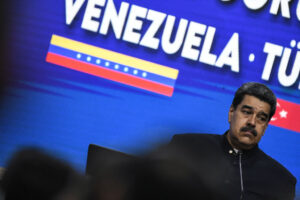 Quienes detentan el poder necesitan incentivos para participar en una posible transición democrática. Las investigaciones penales sobre corrupción y otros delitos conexos pueden proporcionarlos.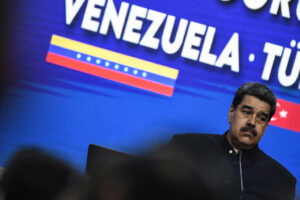 Those in power need incentives to engage in a potential democratic transition. Criminal investigations into corruption and related crimes can provide them.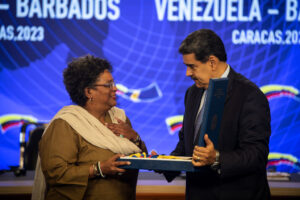 The subsidized oil procurement agreement with Venezuela collapsed in 2019. Thirsty neighbors now seek near-term assistance once more.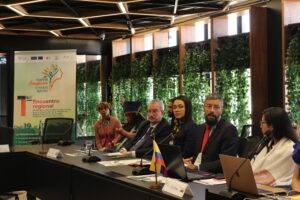 AQ talked to Kleber Karipuna, member of the organizing committee of the OTCA presidential summit, on the challenges facing the region—from crime to carbon markets.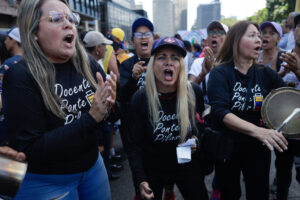 The 2022 growth spurt is waning while the electoral process is heating up.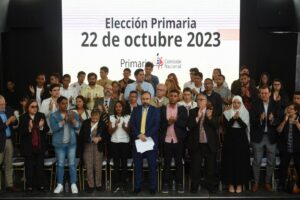 Upcoming elections can help the opposition reconnect with voters, but they won't resolve everything and could come with downsides.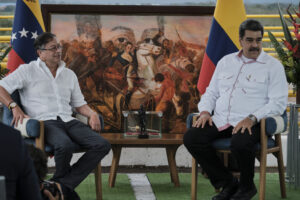 At his summit on Venezuela, Colombia's president must demand respect for democracy and the environment, writes a former Venezuelan mayor.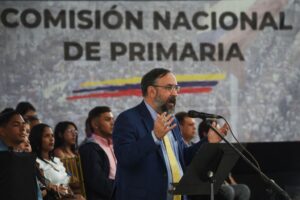 Upcoming primary elections present an opportunity, but don't guarantee unity—or a connection with voters.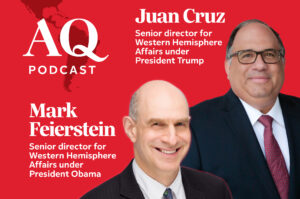 Former officials from both the Trump and Obama administrations argue the U.S. should support Venezuelan elections in 2024.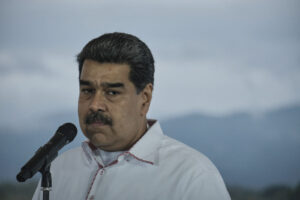 Trump and Obama National Security Council appointees pitch a new strategy, together.