Reading Time:
2
minutes
This article is adapted from AQ's special report on millennials in politics. Click here for the full list of countries.
In a 2019 survey by the Grupo de Diarios América, 40% of millennial and Gen Z respondents from Mexico said the government has no credibility, and 53% of millennials and 45% of Gen Z Mexicans reported that political parties have no credibility. Young voters represent a key electoral bloc in Mexico—there are 26 million registered voters aged 18 to 29.
51.1
Average age in Congress
21
Minimum age to run for Congress
23
Age of youngest national legislator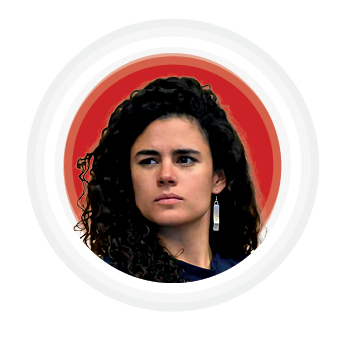 Luisa María Alcalde Luján
LABOR SECRETARY, 35
Alcalde Luján served in Congress from 2012 to 2015 and was the secretary of the lower house's labor and social welfare commission. She was the national youth and student coordinator for Morena and is now part of President Andrés Manuel López Obrador's cabinet, where her portfolio includes unions, the labor system, and the labor provisions within the USMCA, such as collective bargaining agreements.
---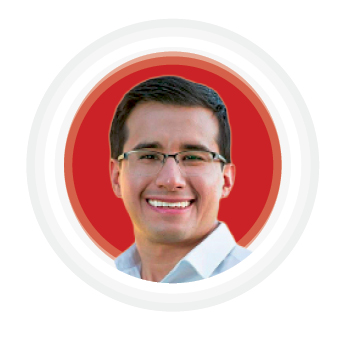 Hiram Hernández
MEMBER OF THE CHAMBER OF DEPUTIES, 28
Hernández hails from Ciudad Juárez and is the president of Red de Jóvenes X México, a youth group run by the Partido Revolucionario Institucional (PRI). His party has a training program for politicians and a youth quota—30% of candidates must be under 35. Hernández was elected to Congress last year and presides over the environment commission in the lower house.
---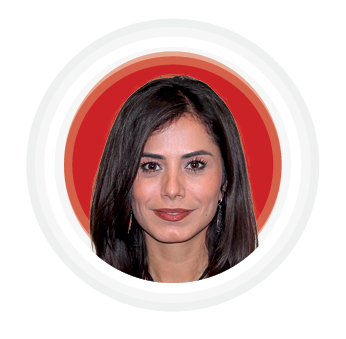 Véronica Delgadillo
SENATOR, 39
A member of the center-left Movimiento Ciudadano party, Delgadillo leads the Senate commission on development and social welfare. She was previously a member of the lower house and the Jalisco state legislature. A self-described feminist and environmental activist, Delgadillo has proposed initiatives to address gender violence and corruption. She has become known for wearing T-shirts em-blazoned with causes like "Ni una menos" to Senate sessions.
Note: Ages rounded to to one decimal place. Data as of October 2022.
Sources: U.N. Population, Biblioteca del Congreso Nacional de Chile, Inter-Parliamentary Union, El Universal
Photos: Luján/gob.mx; Hernández/sil.gobernacion.gob.mx; Delgadillo/senado.gob.mx
Tags:
Mexico
,
Millennials in Politics
,
Youth in Politics