This piece was updated on January 13
Costa Ricans head to the polls on February 6, 2022 to elect the next president of this relative haven of stability in Central America. If no candidate receives 40% of the vote in the first round, a second round will be held on April 3 between the two top finishers.
With 75% of Costa Ricans having received at least one shot of a vaccine, the pandemic is not a chief political issue. Instead, voters are focused on 19% unemployment, rising cost of living, and corruption – as well as migration from Haiti. Voters must navigate a fractured field of 27 candidates.
This preview features only candidates with support above 7% in polls by Demoscopía. As of now that does not include Welmer Ramos, the candidate of the current ruling Citizens' Action Party (PAC), which is facing a wave of anti-incumbent sentiment and internal divisions. The country's traditional partisan duopoly, the PLN and more conservative PUSC, are hoping to benefit from the PAC's struggles — but so are other anti-establishment challengers.
AQ asked a dozen nonpartisan political experts to place the candidates on two ideological spectrums: left versus right and nationalist versus globalist. We've published the average results in the graphs below, but with a caveat: Platforms change, and so do candidates.
Fabricio Alvarado Muñoz | José María Figueres | Lineth Saborío | José María Villalta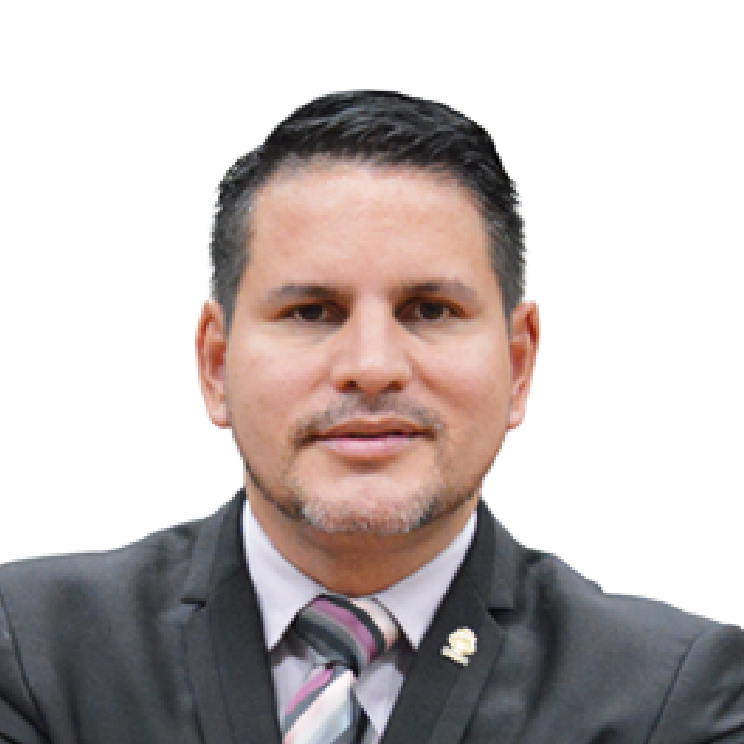 Fabricio
Alvarado
47, Christian singer and former congressman
New Republic Party (PNR)
"I wasn't the one who divided the country. It was those who put these issues on the table."
HOW HE GOT HERE
Alvarado, an Evangelical Christian singer, surprised the country by taking first place in the first round of the 2018 presidential election, capitalizing on conservative popular opposition to a judicial move to legalize same-sex marriage. He was defeated in the runoff by the current president, Carlos Alvarado Quesada.
WHY HE MIGHT WIN
With legislative investigations ongoing into the ruling PAC party, and rival José María Figueres weighed down by old corruption allegations, Alvarado may be able to take advantage of anti-establishment sentiment. After receiving criticism in 2018 for vague stances on economic issues, he now defines his positions more clearly.
WHY HE MIGHT LOSE
While polls suggest Costa Ricans remain divided on the issue of same-sex marriage, it has lost much of its urgency as a rallying political force. Alvarado's defeat by 20 points in the second round of the 2018 election suggests his support may have a ceiling. Other candidates will compete for the anti-status quo vote.
WHO SUPPORTS HIM
Evangelical Costa Ricans, who make up 20% of the country's population, voters with conservative stances on cultural issues, and those frustrated with the economic situation and the political establishment.
WHAT HE WOULD DO
Alvarado has pledged not to raise taxes, and vows to combat corruption and "old-style politics." With same-sex marriage having entered into force through a court ruling (over Alvarado's demands for a vote in the legislature), his focus has now turned to questions of religious liberty and opposing "gender ideology" in education.
IDEOLOGY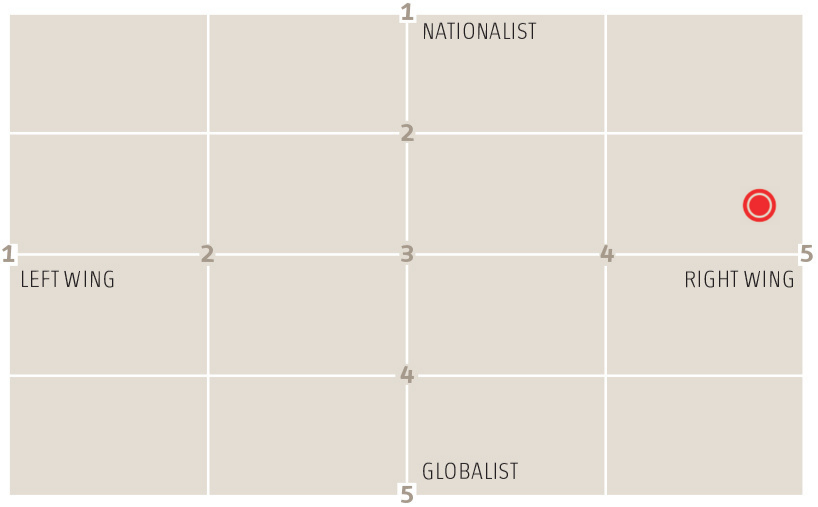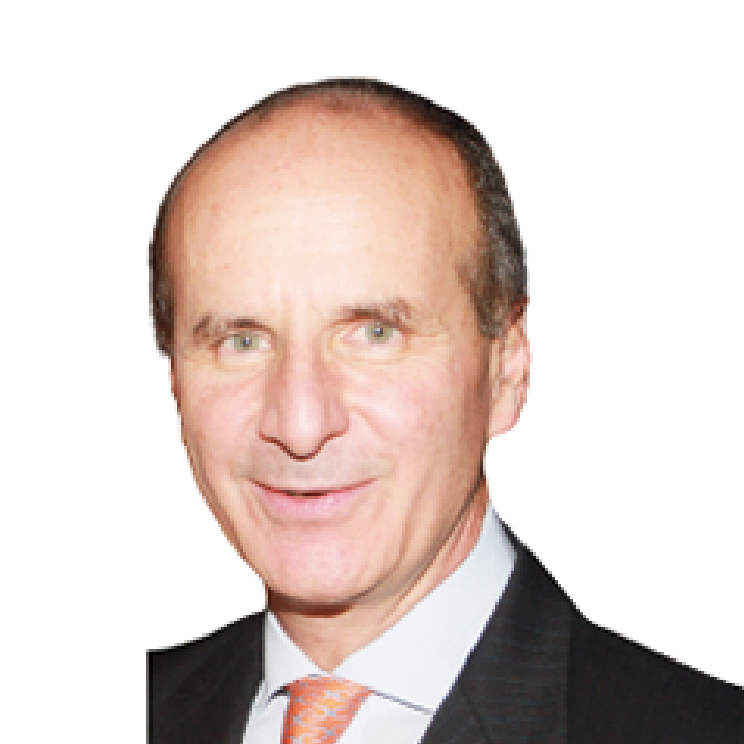 José María
Figueres
66, former president of Costa Rica (1994–1998)
National Liberation Party (PLN)
"This will be a contest between experience and inexperience, between hope and disaster."
HOW HE GOT HERE
Figueres is the son of former President José Figueres Ferrer – "Don Pepe," as he is often known – a charismatic figure whose social reforms, introduced after the Costa Rican Civil War in 1948, laid the foundations for the country's modern society. After the younger Figueres became president himself in 1994, he undid many of the welfare programs his father put in place. Now, he is seeking a second term as his National Liberation Party (PLN) suffers a prolonged dry spell, last winning a presidential election in 2010.
WHY HE MIGHT WIN
Figueres led early polls, commanding high name recognition on account of his famous father and his own years in office. If he can keep the PLN united behind him, Figueres may benefit from the country's most sophisticated party machine.
WHY HE MIGHT LOSE
Keeping the PLN together is a tall order: Rolando Araya, a more left-leaning figure within the big-tent party, opted to mount his own presidential campaign after losing the nomination to Figueres. The PLN, along with the governing PAC, has high rejection in polls. Meanwhile, for a new generation of young Costa Ricans, the name Figueres and the PLN as a party may carry less significance.
WHO SUPPORTS HIM
Older Costa Ricans who still look fondly on Figueres' family and party, and those looking for the return of a familiar political force to the helm.
WHAT HE WOULD DO
Figueres's published program promises to put the country on track to push unemployment below 5%, keep the fiscal deficit below 3%, and achieve greater than 5% sustained economic growth by 2030 through pension reform and innovation in green energy, digital services and public-private export ventures. He has proposed renegotiating a deal with the IMF agreed by the current government. He had toyed with the idea of supporting petroleum exploration — currently banned in the country, whose environmental tradition helps it to attract robust ecotourism — but has since reversed himself.
IDEOLOGY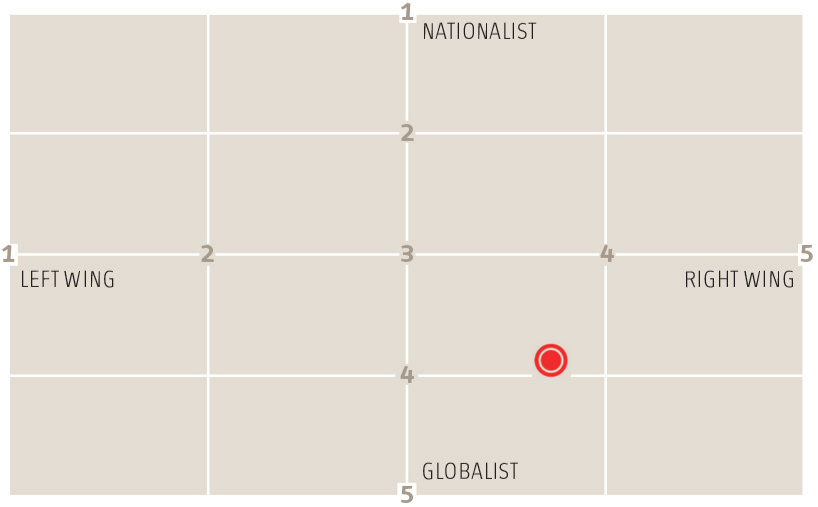 Lineth
Saborío
60, lawyer and former vice president of Costa Rica (2002-2006)
Social Christian Unity Party (PUSC)
"They say that when a woman enters politics, she changes. But when many women enter politics, it is politics that changes."
HOW SHE GOT HERE
Saborío was head of the Costa Rican public prosecutor's office and served as the country's first female vice president from 2002 to 2006 during Abel Pacheco's presidency. She won the primary of the PUSC, the country's established Christian democratic party, and garnered twice the vote of her nearest competitor, after running a campaign emphasizing her experience and perspective as a woman.
WHY SHE MIGHT WIN
Saborío has a record free of corruption allegations and a more built-out economic team than other candidates on the Christian right. She also stands out as the only woman in the field. The PUSC has lower rejection than other mainstream parties.
WHY SHE MIGHT LOSE
Saborío spent several years out of the political spotlight after her vice presidency, lowering her name recognition. She put in a disappointing performance during the first presidential debate and has avoided several others. (The debates played an important role in the last election.) Fabricio Alvarado's decision to run in this election threatens to split the vote on the Christian right.
WHO SUPPORTS HER
Traditional supporters of the PUSC, who have dwindled in recent years. In 2018, the party did best in Heredia and San José provinces, in the north and center of the country respectively, but the party's candidate, Rodolfo Piza, finished fourth.
WHAT SHE WOULD DO
Saborío's PUSC is emphasizing economic growth and cost of living issues, pushing initiatives to lower the gas tax, boost the economy in rural areas and lower the cost of green energy. In contrast to Figueres, she has pledged to defend the agreement with the IMF initiated by the current government.
IDEOLOGY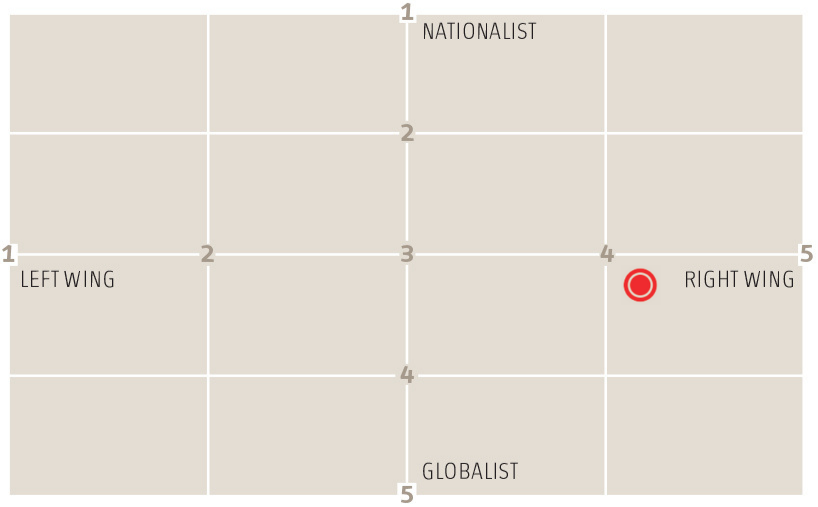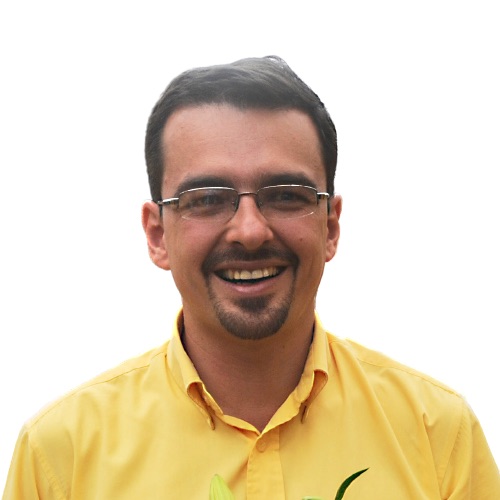 José María
Villalta
44, attorney, environmentalist and legislator
Broad Front (FA)
"We did not come to work for small, powerful groups that accumulate profits through injustice and corruption."
HOW HE GOT HERE
Villalta was the only representative for the Broad Front from 2010 to 2014, when he was their candidate for the presidency. His 2022 campaign repeats the themes of his previous run, with a strong focus on climate mitigation, workers' rights and social programs. He was chosen as the Broad Front's nominee in October 2021, announcing his decision in San José's Park of Social Guarantees.
WHY HE MIGHT WIN 
Social media savvy with a strong track record on ecological issues, social welfare and opposition to free trade, Villalta represents a progressive, young left that offers a clear alternative in a race dominated by high-profile figures on the right. Despite being a two-time deputy, Villalta's ambitious agenda focused on social spending might be enough to capture some of the anti-establishment sentiment in this election. His anti-corruption stance and clean record is also attractive as an alleged government bribe ring has elevated corruption to the forefront of the national dialogue.
WHY HE MIGHT LOSE
The Broad Front has received harsh criticism for its past support of the Ortega regime in Nicaragua, with Villalta's running mate Patricia Mora heading a friendly delegation to Nicaragua in 2014. While Villalta has publicly denounced Ortega, he has received strong opposition from the private sector for perceived chavista tendencies. It is unclear whether Villalta can draw enough support from anti-establishment and undecided voters to dent Figueres's lead.
WHO SUPPORTS HIM
Young people and progressives in urban areas make up the bulk of Villalta's support, though he has the potential to capitalize on anti-corruption sentiment among centrist voters.
WHAT HE WOULD DO
Villalta has proposed cracking down on corruption by limiting bail in corruption cases, establishing oversight of offshore transfers, and closing fiscal loopholes in the tax code. He also is supportive of a broad set of progressive causes, including advancing LGBTQ+ rights, supporting a green transition, cutting down on resource extraction and solidifying labor rights.
IDEOLOGY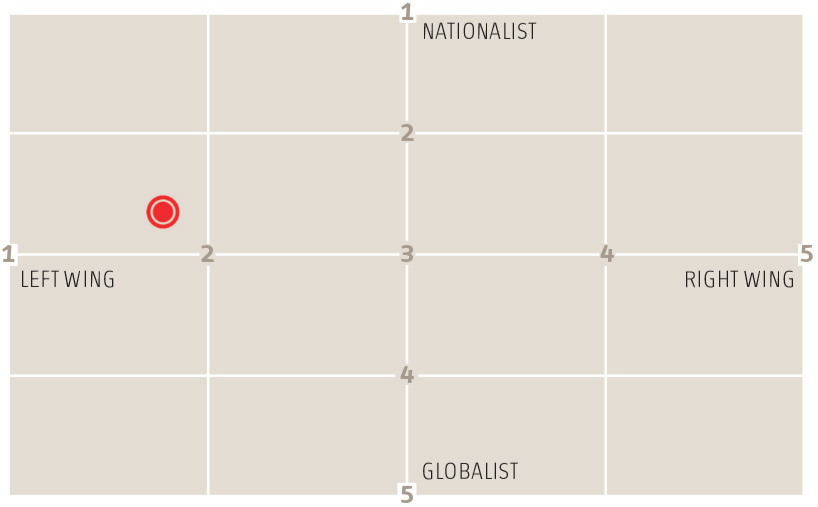 A previous version of this article listed an outdated political affiliation for Fabricio Alvarado.
Tags:
Costa Rica
,
Costa Rican elections
,
Elections 2022