Reading Time:
6
minutes
Argentina | Bolivia | Guatemala | Panama | Uruguay | Full List
See above for a breakdown of Latin America's other 2019 transitions, and check back here for updates throughout the region's busy election season. Correction appended below.
---
Election Results: On May 5, Larentino "Nito" Cortizo was elected with 33% of the votes, just ahead of Romulo Roux, who obtained 31%. Independent Ricardo Lombana finished third with 20% of the votes.
---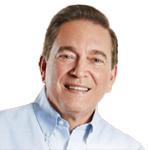 Laurentino "Nito" Cortizo, 66, former deputy and minister
Democratic Revolutionary Party
"I aspire to become president of this country firstly to defend Panama's interests, which means not stealing."
How he got here: Born to Spanish and Greek immigrants, Cortizo studied business in Texas and later worked in Panama's construction and livestock industries before his election to Congress in 1994. In 2004 President Martín Torrijos named him minister of agricultural development, a position he quit 15 months later when he refused to sign a free trade agreement with the U.S. he believed would harm Panama's agricultural sector.
Why he might win: A seasoned politician, Cortizo should benefit from the machinery of Panama's largest party. His lack of personal scandals has earned him a positive reputation in a campaign where corruption is the top concern. Voters hope his familiarity with the agricultural sector will help him address a crisis stemming from a lack of import controls.
Why he might lose: He is criticized for his association with members of his party who are involved in corruption scandals, including its president, Benicio Robinson, who is accused of diverting funds from Panama's baseball federation.
Who supports him: His party enjoys the support of a wide range of social classes, with recent polls suggesting he would earn the votes of nearly half of the electorate.
What he would do: To fight corruption, Cortizo promises to reform the public contract law and supports passing constitutional reforms via Congress. He's also pledged to eliminate Panama's food safety authority, an entity criticized for favoring imports over national production.
Ideology: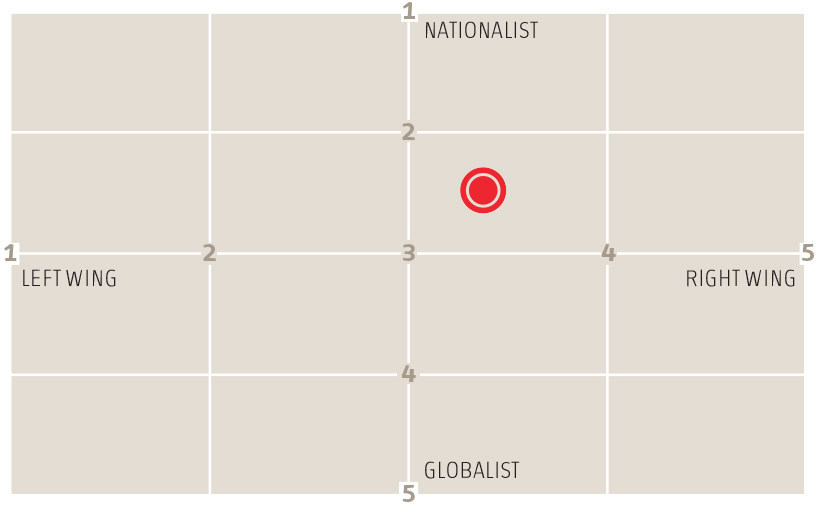 NOTE: AQ asked a dozen nonpartisan experts on Latin America to help us identify where each candidate stands on two spectrums: left wing versus right wing, and nationalist versus globalist. We've published the average response, with a caveat: Platforms evolve, and so do candidates.
---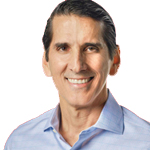 Rómulo Roux, 54, former foreign minister
Democratic Change
"Democratic Change will do whatever it must for the Panamanian people to regain hope."
How he got here: The nephew of current President Juan Carlos Varela, Roux is a lawyer with three degrees from U.S. schools. He held multiple positions in former President Ricardo Martinelli's government, including chairman of the Panama Canal Authority and foreign minister. In 2018, Martinelli, living in the U.S. while evading arrest on wiretapping charges, chose Roux to take his place as president of his Democratic Change party. Martinelli declined Roux's invitation to be his running mate.
Why he might win: Roux is viewed as a disciplined person and could still benefit from his ties to Martinelli, who despite being currently in prison was a charismatic leader many still admire. His vice presidential pick, Luis Casis, is a very popular TV reporter.
Why he might lose: Roux's association with Martinelli is a double-edged sword, and may hurt him in an election where corruption is the top issue.
Who supports him: People nostalgic for Martinelli's tenure, when increased foreign investment and a better credit rating boosted Panama's economy.
What he would do: He wants the current Congress to draft a constitutional reform strengthening judicial independence. He has pledged he will put in place a policy to give subsidies to low-income single mothers, and strengthen the economy by generating jobs in the agricultural sector and reducing taxes.
Ideology: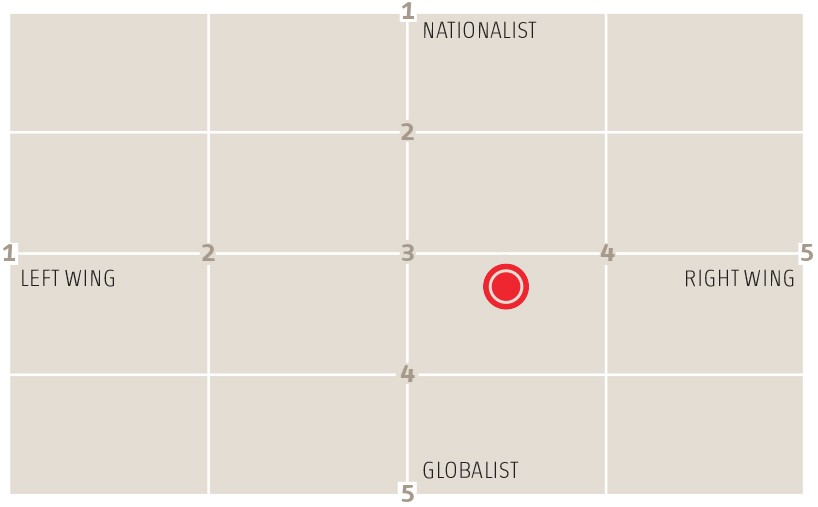 ---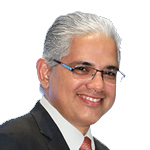 José Isabel Blandón, 51, mayor of Panama City
Panamanian Party
"I know the monster from the inside. We have to replace it with a much better system."
How he got here: Blandón's long history in activism began at the age of 20, when he convinced his father, an advisor to dictator Manuel Noriega, to defect. A lawyer by training, Blandón represented the Panamanian Party in Congress from 1999 to 2014, the year he became mayor of Panama City.
Why he might win: As mayor, he introduced several innovative infrastructure reforms. His running mate is Nilda Quijano, a former member of an opposition party who helps Blandón distance himself from the current government. An evangelical woman of color, she draws some support from those sectors.
Why he might lose: Despite efforts to distance himself from the current president, Blandón is still associated with Varela, whose reputation has been tainted by unfulfilled promises, a slow economy and corruption scandals. Many voters are unsatisfied with unfinished public works projects in Panama City that have aggravated flooding and closed businesses.
Who supports him: Party loyalists and some voters who find value in his infrastructure reforms and cultural policies as mayor.
What he would do: Blandón promises to help the agricultural sector by eliminating Panama's food safety authority. To fight corruption, he'd push for a law to punish conflicts of interest in public administration, and would convene a constituent assembly to write a new constitution.
Ideology: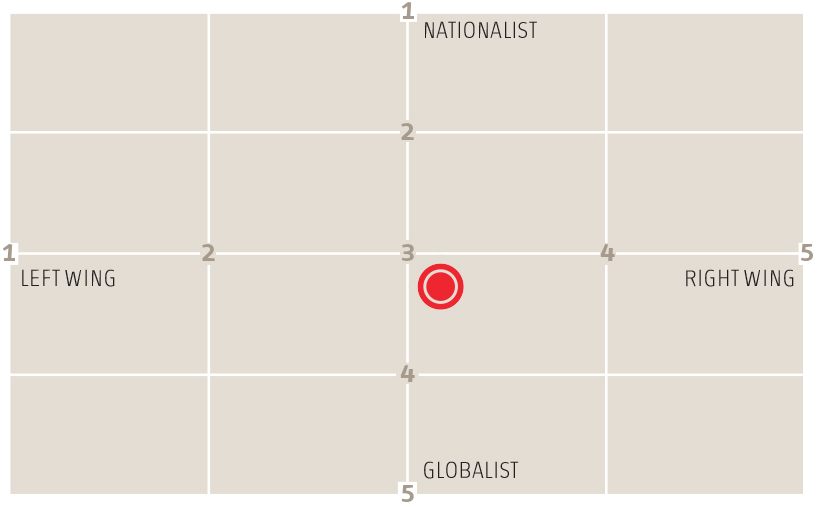 ---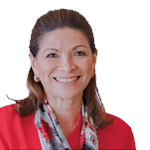 Ana Matilde Gómez, 56, deputy and former attorney general
Independent
"Today we hear the same proposals every five years. Why would we believe them if they always lie and steal from us?"
How she got here: Gómez occupied various roles within the attorney general's office before becoming Panama's first woman attorney general in 2005. She was fired by the Supreme Court in 2010 after a city attorney presented charges against her for intercepting a call to prove his blackmailing crimes. She then filed charges against the state with the Inter-American Court of Human Rights for the violation of her rights and returned to politics in 2014 as an independent, when she won the most votes than any other congressional candidate in the country.
Why she might win: Gómez's own clashes with the establishment help her stand out as an alternative to Panama's traditional political parties, which have been tainted by corruption scandals.
Why she might lose: She lacks support from a political party and thus receives less electoral funding. Some criticize her for the wiretapping charges against her.
Who supports her: Independents and others looking for alternatives to traditional political parties. People who would like to see Panama elect a woman president.
What she would do: Gómez would provide subsidies to Panama's small agricultural sector and reform public sector contracting laws. She would eliminate the food safety authority and prioritize the consumption of domestic goods. An environmental advocate, Gómez wants to suspend mining concessions.
Ideology: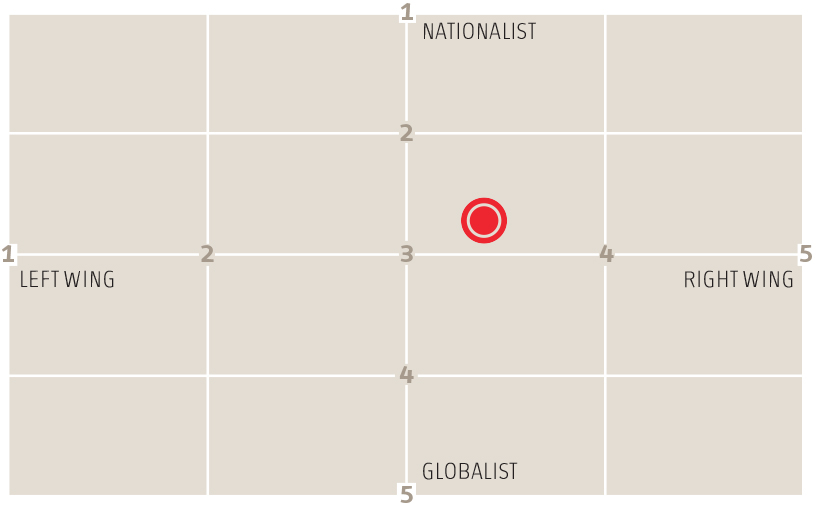 ---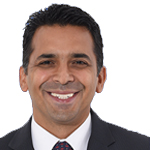 Ricardo Lombana, 45, former general consul
Independent
"We have designed a government plan with three essential points for this country to move forward: first to end corruption, second to end corruption and third to end corruption."
How he got here: With a resume boasting accomplishments in journalism and diplomacy, Lombana was until recently relatively unknown in politics. He's the great nephew of Clara González de Behringer, the country's first female lawyer, who inspired him to study law. Lombana has also worked for Panama's main newspaper and directed a local political satire show.
Why he might win: The independent dark horse launched an aggressive grassroots campaign that swiftly increased his support base despite a lack of government funding. His strong anti-corruption message has helped Lombana surge to third place in polls, and as a young candidate with an outsider image, he channels voter discomfort with the political establishment.
Why he might lose: He is the candidate with the least experience in government and does not have the financial support of a political party to promote his campaign.
Who supports him: Ranking third in recent polls, he is mostly supported by the young middle class.
What he would do: Lombana has promised to tackle corruption by eliminating nepotism in government and re-writing the constitution through a new constituent assembly. He's promised a smaller, more efficient government, but also wants to use the money saved by curbing graft to fund education and health initiatives.
Ideology: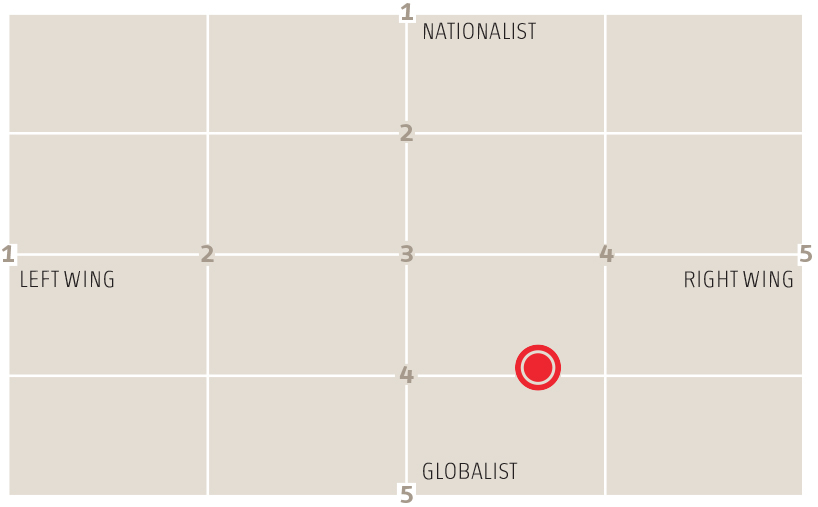 An earlier version of this guide incorrectly said that Ana Matilde Gómez would be Panama's first female president. She would be the second.
Tags:
Elections 2019
,
Panama