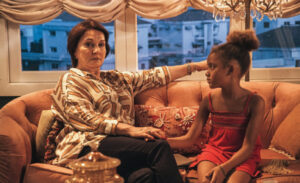 A debut film examines the possibilities for tenderness across divides of race and class in the booming Dominican Republic.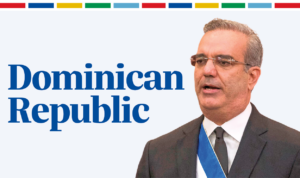 This article is adapted from AQ's special report on the Summit of the Americas. Click here for the full list of countries. A wealthy former businessman with some of the Americas' highest approval ratings, Abinader ended the Dominican Liberation Party's 16-year hold on the presidency when he was elected in 2020. The president has made an anti-corruption push, and authorities … Read more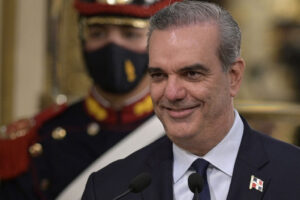 President Luis Abinader has high approval amid high growth—but changing economic conditions are a threat.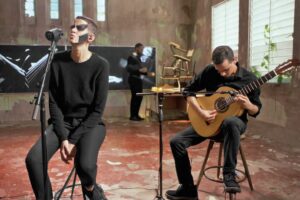 The Dominican musician's genre-defying performances make a virtue of pandemic-imposed constraints.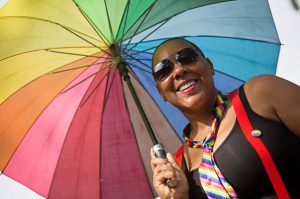 The Dominican Republic's lesbian, gay, bisexual, and transgender (LGBT) community was shaken after the nightclub shooting in Orlando a month ago. At least four victims were from that small country, and the attack underscored the discrimination many LGBT activists feel in their own, largely conservative society. In a particularly ill-timed display of opposition to LGBT … Read more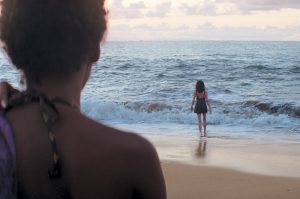 This article is adapted from the Fall 2015 print edition of Americas Quarterly. To subscribe, please click here "I like your body, did you know?" Anne tells Noelí as they lie in bed with the sun shining through the windows. "How much does it cost?" The scene occurs toward the beginning of Sand Dollars, a … Read more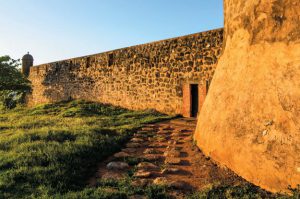 Walk in Columbus' footsteps. Just outside the present-day port, Christopher Columbus founded La Isabela, one of the earliest European settlements in the Americas, in 1494. Visitors can see the ruins of the explorer's first house and a reconstruction of El Templo de las Américas, where the first recorded Catholic mass in the New World was … Read more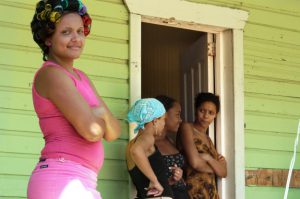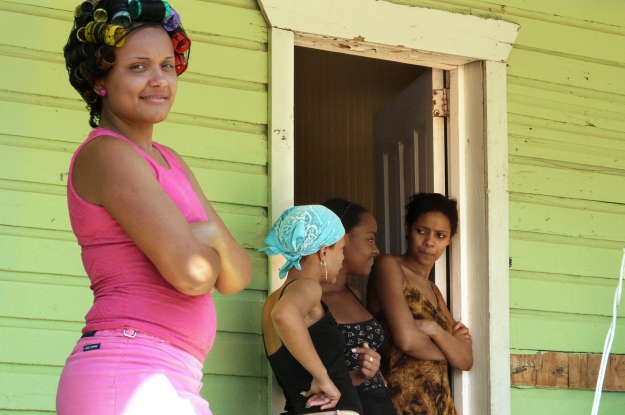 When I lived in the Dominican Republic, there was a point when the jeers from the streets, shouts of "Arréglate ese pelo!" (Fix that hair!) and mocking gestures about my prominent pajón (afro) became too much to deal with. In a country of complex racial dynamics, where straightened hair is a social currency and billboards … Read more
Here's a look at some of the stories we'll be following this week: Dilma and Obama Meet on Climate, Trade: Brazilian President Dilma Rousseff travels to Washington, DC today to meet with President Barack Obama. The trip, partly the product of a yearlong charm offensive by Vice President Joe Biden, is a sign of warming … Read more
This week's likely news stories: Dominican Republic set to deport individuals of Haitian descent; Mexican high court paves way for full marriage equality; U.S. and Venezuelan officials meet in Haiti, address strained relations; Nicaraguans protest Chinese-funded canal project; top ELN commander killed in Colombia Dominican Republic to Deport Dominicans of Haitian Descent: The Dominican Republic … Read more
On Wednesday, the Dominican Republic government denied a deadline extension request for applications to the Plan Nacional de Regularización (National Regularization Plan) from 18 advocacy organizations dedicated to defending Haitian migrant workers' rights. The deadline for registration is scheduled for June 17. Roudy Joseph, spokesman for the coalition of organizations, announced that a document would be … Read more
Former Dominican army captain and infamous drug trafficker Quirino Ernesto Paulino Castillo announced on Monday that he funded former president Leonel Fernández' presidential campaign, alleging that Fernández was fully aware of the source of the funding. In an interview yesterday on the TV program Hilando Filo, produced by reporter Salvador Holguín, Paulino Castillo said that … Read more
Likely top stories this week: the deadline passes for children of undocumented immigrants to apply for legal status in the Dominican Republic; U.S. companies stand to lose billions of dollars in Venezuelan currency losses; Michelle Bachelet moves to end Chile's abortion ban; relatives of Mexico's 43 missing students meet with UN officials in Geneva; Puerto … Read more
Dominican President Danilo Medina arrived in Puerto Rico yesterday to meet with Puerto Rican Governor Alejandro García Padilla in a series of meetings aimed at creating stronger ties between the Dominican Republic and Puerto Rico, as well as improving relations in Latin America and the Caribbean. New agreements were also aimed specifically at expanding the … Read more
In his Nobel Prize speech in December 1982, Gabriel García Márquez described the heterodox habits of colonial conquerors, generals and dictators as the roots of "the solitude of Latin America." During the laureate ceremony at the Swedish Academy, he made no mention of the Dominican Republic. He also refrained from pointing out examples of judges' … Read more