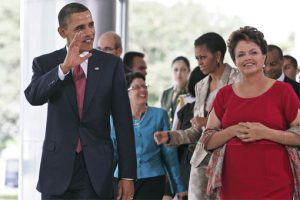 Gradually and firmly over the past 15 years, Brazil has consolidated a stable democracy, broken free from macroeconomic instability, and taken remarkable steps toward alleviating poverty and reducing a historically high level of income inequality. The country that welcomed Dilma Rousseff as its new president on January 1 is also the country that will host … Read more The Opportunities and Challenges for President Dilma Rousseff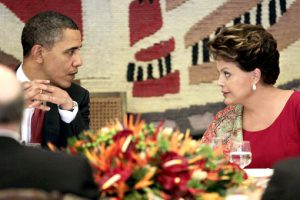 Read any Brazilian foreign policy college textbook and you will be surprised. Global order since 1945 is not described as open, inclusive or rooted in multilateralism. Instead, you learn that big powers impose their will on the weak through force and rules that are strict and often arbitrary. In this world view, international institutions bend … Read more One Foot in the Region; Eyes on the Global Prize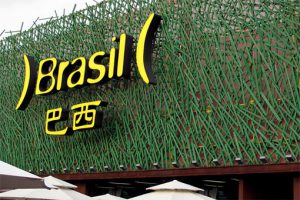 Matías Spektor has a feature article in the Spring 2011 issue of Americas Quarterly titled "One Foot in the Region; Eyes on the Global Prize." It can be accessed here. President Dilma Rousseff's five-day trip to China in mid-April yielded modest but palpable progress in a trade relationship that is now Brazil's most important and … Read more Brazil-China: What's Next After Rousseff's Visit?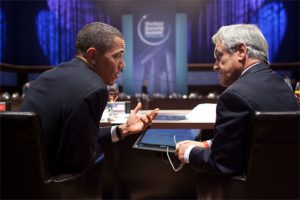 Amidst nuclear meltdown in Japan, growing pressures to respond to the carnage in Libya and the specter of a possible U.S. government shutdown, flitting rumors have circulated that the visit of President Barack Obama to three Latin American countries may be cancelled or postponed.  This would be a major setback in U.S. relations with the … Read more Obama's Moment to Get It Right in Latin America
Latin America's recent economic success carries with it the risk of complacency among the region's policymakers. Economic growth during 2003–2007 was the highest in the region since the adoption of neoliberal policies in the early 1980s. Most of South America seems to be well on the road to recovery from the global financial crisis, while … Read more Latin America's Middle Income Trap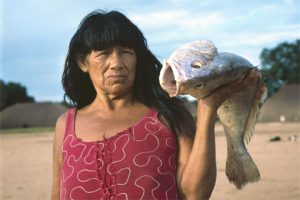 Although Brazil is among the 15 largest economies in the world, its land policies remain stubbornly stuck in a state of limbo between the modern and the archaic. Technological advances in agriculture have turned Brazilian farms into some of the world's most productive; yet we have continued a pattern of exploitive rural settlement that dates … Read more Land Rights and Preservation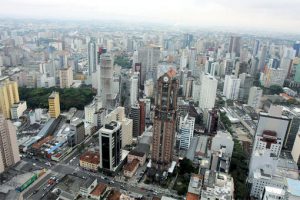 In an increasingly urban world, the greatest challenges to quality of life will be in the cities. According to the 2007 United Nations Habitat Global Report on Human Settlements, an estimated 1 billion people live in slums—and the figure is growing. In environmental terms alone, the threat posed by our crowded cities is significant. An … Read more A Tale of Our Cities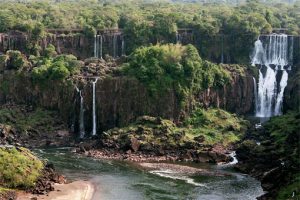 Ever since President John F. Kennedy launched the Alliance for Progress in 1961, every new U.S. administration has pledged to dedicate itself to our common hemispheric agenda. Too often, our efforts have fallen short. Today, a truly galvanizing challenge—the threat of catastrophic climate change—offers the United States a chance to break that pattern and reengage … Read more The Fulcrum of Our New Relationship in the Americas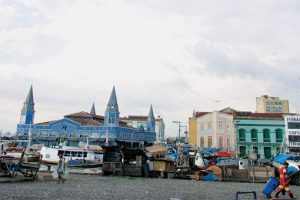 The newest "miracle" food in U.S. health food circles is a juice made from açai, a tiny Brazilian berry grown in the Amazon. A palmberry about the size of a blueberry, açai has ten times the antioxidants of red wine. Not only is it good for you: it's good for the environment, thanks to sustainable … Read more Green Venture Capital
Brazilian companies practice social responsibility with a degree of sophistication unparalleled in Latin America. They lead rankings of corporate sustainability in the sub-hemisphere due to a unique creativity that—in the best cases—makes profits and ethics work together. However, the corporate world in Brazil also reflects the huge social and economic disparities of the country. Highly developed companies, aligned with international standards of social responsibility, coexist with others that still engage in child labor, environmental degradation and even slavery.
Initial public offerings (IPO) worldwide raised a record level of capital in 2007—driven in large part by emerging markets that increasingly list companies on their own exchanges. China remains the undisputed leader, with Indian and Russian stock markets—thanks to "mega" IPOs—returning impressive results. As a whole, equity market capitalization in Latin America is much smaller … Read more IPOS: The boom in emerging equity markets
1. Futebol Home to São Paulo Futebol Clube—the only team to win the national title five times—Estádio do Morumbi packs in up to 80,000 spectators. For a more intimate setting, check out the art-deco Estádio do Pacaembu. 2 Explore the Feijoada Tradition Brazil's signature bean, beef and pork stew has been a tradition at Feijoada … Read more Ten Things to Do: São Paulo
Angel Medina
Ecuador
When he was 17, Angel Medina joined the Federación Interprovincial de Indígenas Saraguros, an indigenous advocacy organization in Ecuador. Four years later, he was the group's president. Anyone who knows him wouldn't be surprised. The indigenous leader, now 38, has a talent for bringing people together. Today, as founder and president of the indigenous rights organization Fundación Q'ellkaj (the Quichua word for "producer of knowledge"), he is putting that talent to use by bridging the racial divide in his country…
United States policies toward the region have oscillated between activism and aloofness. In both cases, the perception of U.S. attitudes has given rise to criticism in Latin America and the Caribbean. If the U.S. seems too involved, chances are that many observers will accuse Washington of unduly interfering in the domestic affairs of other countries. … Read more It's Time for a Fresh Start