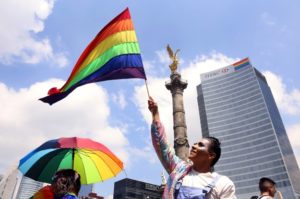 A pesar de errores, han habido avances importantes para la comunidad en los últimos dos años. Se necesita más.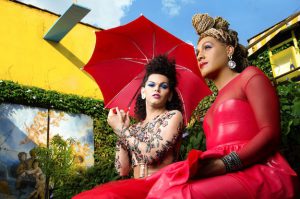 It's one thing to perform for hundreds of spectators at Salvador, Brazil's world-famous carnaval. It's quite another to take the stage as a transgender woman in a region that has become a focal point of rising violence against Brazil's LGBT community. That reality wasn't lost on trans musicians Assucena Assucena and Raquel Virgínia as they … Read more As Threats to LGBT Brazilians Rise, These Trans Singers Take Center Stage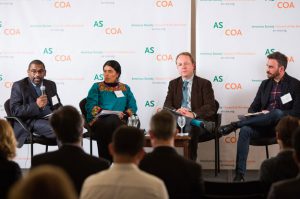 What do a Zapotec woman from Mexico, an Afro-descendant advocate from Uruguay, and a gay rights activist from Chile have in common? Quite a lot, it turns out. On March 27, Mexico's Eufrosina Cruz Mendoza, Uruguay's Edgardo Ortuño, and Chile's Jaime Parada Hoyl – three Latin American politicians who have broken glass ceilings in their … Read more Trailblazing Leaders on How to Make Latin American Politics More Inclusive
With negotiators hurriedly trying to salvage Colombia's rejected peace deal, one legislator is stirring up conflict of a different sort. For more than a year, Viviane Morales has been pushing a bill that, if passed by Congress and approved in a referendum, would prevent anyone not in a heterosexual marriage from adopting children. Not surprisingly, … Read more The Senator Behind Colombia's Gay Adoption Fight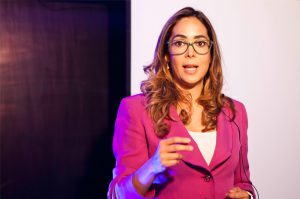 When thousands of Colombians protested on August 10 to demand the resignation of the country's openly gay education minister, few saw any greater political significance. But as the world struggles to understand why Colombians voted "No" on Sunday to a peace deal with the Revolutionary Armed Forces of Colombia (FARC) rebel group, the seemingly unrelated … Read more Did an Anti-LGBT Panic Help Defeat Colombia's Peace Deal?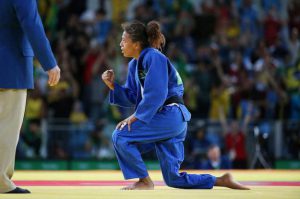 If you're looking for signs that LGBT inclusion in the sports world is on the rise, the Rio 2016 Olympics are a good place to start. Despite concerns surrounding the host city, the competition itself has gone off (mostly) without a hitch; for LGBT people in Brazil and around the world, it's been downright monumental. … Read more Why the LGBT Community Will Remember Rio 2016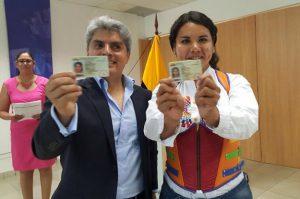 Lesbian, gay, bisexual, and transgender (LGBT) advocacy groups expressed disappointment this week after comments by Pope Francis were released showing the Catholic leader's unease over the growing social acceptance of transgender rights. During a private meeting last week, the pope said the idea of teaching schoolchildren they can choose their gender was "terrible" and that … Read more Despite Pope's Comments, a Good Week for Trans Rights in Latin America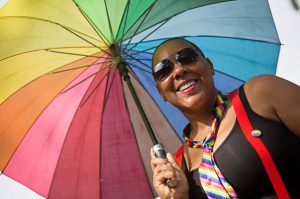 The Dominican Republic's lesbian, gay, bisexual, and transgender (LGBT) community was shaken after the nightclub shooting in Orlando a month ago. At least four victims were from that small country, and the attack underscored the discrimination many LGBT activists feel in their own, largely conservative society. In a particularly ill-timed display of opposition to LGBT … Read more A Shaken Dominican LGBT Movement Finds Strength After Orlando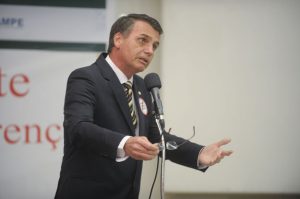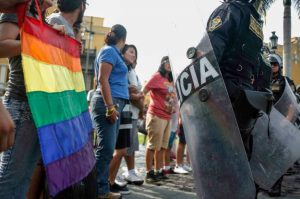 With less than six weeks to go before Peru's presidential election, gay rights activists are fighting to put LGBT inclusion on the national agenda and find a candidate to rally behind. It isn't easy, says Carlos Polo in Lima. Over Valentine's Day weekend, Polo was beaten by police while kissing his boyfriend during a small … Read more Peru's LGBT Community Frustrated By Violence, Presidential Election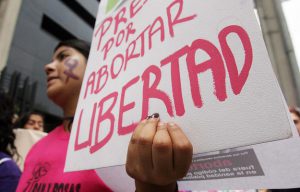 Last month, thousands of people in cities across Brazil took to the streets to protest a bill that, among other things, would make it more difficult for rape victims to obtain abortions. In Rio de Janeiro, those protestors gathered just blocks away from the state's justice tribunal where, less than two years before, more than … Read more In Latin America, Abortion Rights Stall as LGBT Rights Advance. Why?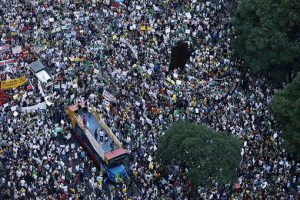 In what has been deemed Brazil's largest political mobilization in over two decades, protesters took to the country's streets during the last several weeks to demonstrate deep dissatisfaction with the billions of public dollars being spent on World Cup preparations and a growing rejection of the country's endemically corrupt political system. While protests initially focused … Read more Mass Protests Awaken Brazil's Political Consciousness
In 2012 the Western Hemisphere continued to make headlines in terms of LGBT (lesbian, gay, bisexual, and transgender) rights. The courts in Colombia and Mexico and the Inter-American Court of Human Rights emerged as LGBT champions, while transgender rights advanced in Argentina and Canada. An openly lesbian woman entered the cabinet in Ecuador, and another … Read more The 2012 Gay Year in Review: The Top-20 Stories from the Americas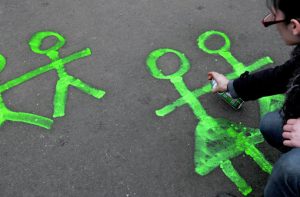 A transformation, some would even say a revolution, is taking place in our understanding of democracy. Citizens and nations are increasingly recognizing that freedom and equality under the law requires protecting the rights, status and expression of lesbian, gay, bisexual, and transgender (LGBT) people. What was a taboo subject 20 years ago is today open … Read more LGBT Rights in the Americas
Just days before the release last month of the United Nations' first official report on gay rights the small Amazon town of Benjamin Constant also marked an important milestone—its first gay pride celebration. The Brazilian town, with over 30,000 people from multiple ethnic backgrounds, sits at the triple border with Colombia and Peru, overlooking the … Read more Gay Pride in the Amazon