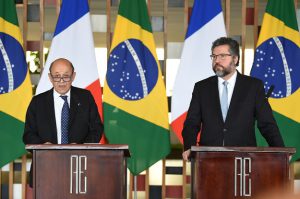 The agreement with the European Union means more than trading with Europe.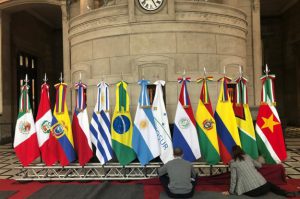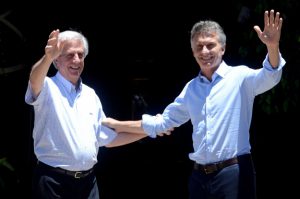 Last week, U.S. President Donald Trump promised "strong and swift economic actions" if Venezuelan President Nicolás Maduro goes through with the July 30 vote to select delegates to the constituent assembly. This announcement comes after an increasingly desperate situation in Venezuela has been met with remarkable regional inaction, producing a power vacuum not seen for decades. Those, however, … Read more Venezuela's Neighbors Need to Step Up. What's Holding Them Back?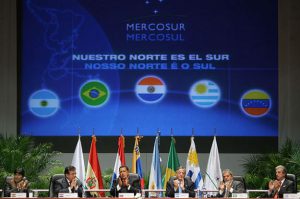 Venezuela's September 1 demonstrations, in which as many as a million people took to the streets of Caracas to demand a change in government, were certainly impressive. But were they effective? If the goal was to fundamentally alter the country's political direction, the answer is probably "no." Despite the buzz generated by this month's protests … Read more Why Mercosur Is Stuck with Venezuela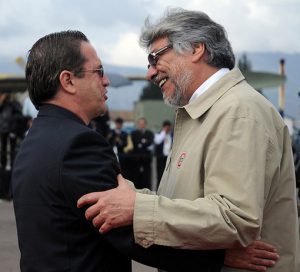 Last Friday, the Congress of Paraguay removed President Fernando Lugo from office. The entire impeachment process lasted a mere two days. The presidents of Venezuela, Nicaragua, Ecuador, Bolivia, and Argentina rushed to describe this as a "coup d'état," while the Brazilian and Uruguayan presidents have called for Paraguay's expulsion from Mercosur and Unasur due to … Read more Should Paraguay be Expelled from the OAS, Mercosur and Unasur?
The next president must abandon the current one-policy-fits-all approach to U.S. neighbors and recognize the region's vast economic, political, cultural, and ideological diversity. His foreign policy toward Latin America, no less than toward the rest of the world, should focus on revamping the U.S. image as a country that respects the rule of law, promotes peace through multilateral institutions and champions international governance as the best way to solve global problems.