Reading Time:
2
minutes
This article is adapted from AQ's special report on closing the gender gap | Ler em português | Leer en español | Click here to see the rest of our Top 5
Miguel Fontes is a machista. He'll tell you that himself. He will also say this isn't good for your health.
After almost a decade working on projects related to HIV/AIDS prevention, drug awareness and youth development, Fontes said it became clear there was a strong gender component at the root of these public health issues. It was then, in 1997, that he decided to co-found Instituto Promundo in Rio de Janeiro along with Gary Barker, a Ph.D. in developmental psychology.
Promundo helps men rethink masculinity through workshops, training programs and campaigns. Fontes, a 51-year-old native of Brasília, highlighted that every man is a machista to a certain degree and this affects communities, families and individuals. Studies have found Promundo's programs help reduce gender-based violence and also lead to greater division of caregiving and household work in families.
"Men never have time to think about how we were educated and what masculinity is," said Fontes, who serves as Promundo Brazil's executive director. "We are not born violent or machista — this is acquired and learned throughout our lives."
Fontes, who has a Ph.D. in international public health from Johns Hopkins University, emphasized that the negative implications of the prevailing macho culture extend beyond women; they are reflected in men's shorter life expectancy and higher rates of stress-related coronary diseases and incarceration.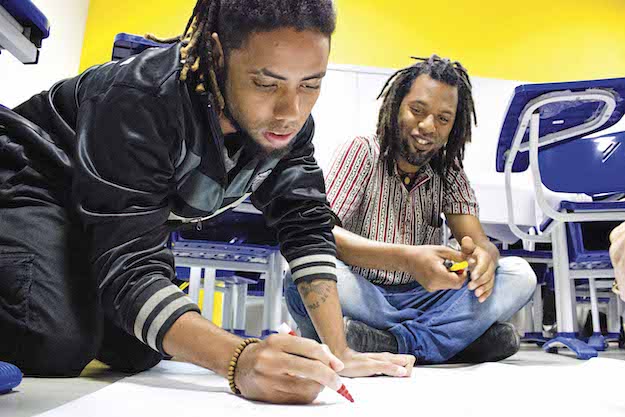 "We are not born violent or machista — this is acquired and learned throughout our lives."
Promundo now operates in five countries and its methodology has been replicated in more than 60 countries in partnership with governments, businesses and international organizations.
"Gender equality is key to changing the world," said Fontes. "Women have been telling us (men) about our role in perpetuating gender inequality — and it's time we listen."
—
Reina is the production editor at AQ
Tags:
Gender
,
Gender Equality
,
Health
,
men