Reading Time:
3
minutes
This article is adapted from AQ's special report on the Summit of the Americas
The music world has been overtaken in recent months by a frenzy of acquisitions of pop stars' catalogs by record labels, including those of Sting and Bob Dylan for a price tag of more than $300 million each. Readers may be wondering what it means for artists to sell their catalogs—and whether the acquisition wave could be coming to Latin America.
Buying a song catalog means a label has purchased the right to collect payments for future uses of the artists' thousands of songs and recorded performances. Composers and lyricists who created a song (or their heirs) are entitled for a limited time—until 70 years after their death in the U.S. and most of Latin America—to be paid every time their creations are recorded, performed, sold or used in a movie or TV soundtrack. Rights for recordings are more complicated, but the principle is the same.
These deals have so far been limited to male, Anglophone artists born in the 1940s and '50s—it remains to be seen whether Latin American artists' catalogs will attract similar attention. One prominent candidate for a catalog sale is Marisa Monte, a Brazilian superstar whose music I have enjoyed for decades and who just released an album after a long pause.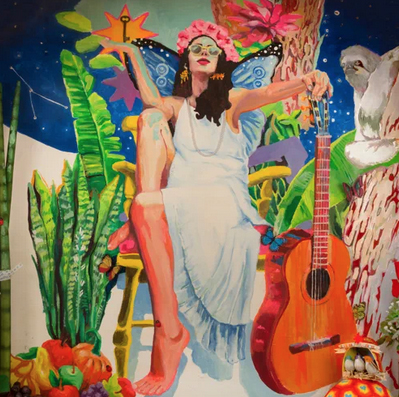 Portas

Marisa Monte
Sony Music
Brazil
This multi-Grammy-winning carioca singer-songwriter has been one of the most popular figures in Brazilian music since the release of her first album, MM, in 1989. Her enduring fame owes much to a perpetually crystalline voice that placed some of her early recordings on telenovelas—but also to her distinctive style as a composer and producer, which she has developed starting with Mais in 1991, and to a collaborative spirit that led her to record and compose with Carlinhos Brown, Arnaldo Antunes and David Byrne, among many others.
Portas, Monte's 14th album and her first with new material in over a decade, includes 17 songs, all but one composed in collaboration with musical partners old and new. Monte was ready to start recording in March 2020, so a sense of the pandemic's constraints and the desire to open the album's eponymous "doors" to new music and musicians is present throughout. The songs display the distilled stylistic variety and imaginative touches we usually find in her recordings, from the fado-inflected sound of "Vagalumes" to the odd bolero-tinged, Middle Eastern sound of "Vento sardo," an ode to the freedom of the wind composed and performed with Uruguayan star Jorge Drexler. Portas closes with the soulful and optimistic "Pra melhorar," featuring and written in collaboration with Seu Jorge, which brings to mind one of Monte's earliest released compositions, the equally swinging—but heartbroken—"Ainda lembro," off of Mais, that pairs guest Ed Motta's vocals of with a seemingly out-of-place sitar.
Monte's releases are always anchored by her preternaturally youthful voice and the earnestness of her musical arrangements. These features unite her ever-varied sound palettes, making the instrumental textures almost as recognizable as her vocal timbre. There is always an unexpected musical element that pulls the songs away from a mere recreation of established musical styles. The frevo colors of "O que se quer," including accordion and triangle, are disturbed by a mandolin, while the hymn-like atmosphere of "Gentileza" is made richer by a sweeping electronic growl. A fragment of a poem by Eça de Queiroz and a subtle wind instrument crescendo make "Amor I Love You," the first track on Memórias, Crônicas e Declarações de Amor, feel more heartfelt.
Thirty years after the release of her first album, Marisa Monte, subtly sentimental and always original, continues to add to her priceless catalog. 
—
Zubieta is director of the music program at Americas Society
Tags:
Brazilian popular music
,
catalog sales
,
Cultura
,
Marisa Monte
,
Summit of the Americas