Reading Time:
3
minutes
This article is adapted from AQ's special report on the Summit of the Americas
In the long tradition of adapting Shakespeare to film, Matías Piñeiro stands apart. Unlike other filmmakers, this Argentine director is not interested in faithful stagings or loose reworkings of the Bard's plays. Over the past decade, he has developed the "Shakespeareads," a cycle of films populated by interpreters of all kinds—directors, actors, translators—intent on reimagining the female characters in Shakespeare's comedies. Piñeiro has characterized this project as a "game of variations," in which the Elizabethan stage and modern life meet "like two balls that hit each other and go their separate ways." The result is a world that defies its source material yet still feels deeply Shakespearean.
The latest installment in the series is a collaboration with Galician director Lois Patiño, inspired by The Tempest. In Sycorax, Agustina Muñoz—a recurring actress in Piñeiro's work—wanders around a village in the Azores. She is a theater director in search of a woman to play the role of Sycorax.
Bringing this character to life seems a difficult goal. In The Tempest, Sycorax is described as a "blue-eyed hag" banished from Algiers for sorcery. Arriving on a remote island, she gives birth to the monstrous Caliban and imprisons the spirit Ariel in a pine tree. That is the only information we get about her, as she dies long before the play's first act. The little we know comes almost exclusively from Prospero, the play's protagonist, and readers would do well to distrust him. After all, he never met Sycorax, and in taking her place as master of the island, he has a vested interest in discrediting her.
But Shakespeare's silences, and possible biases, serve only as inspiration to Muñoz. She organizes an audition with 14 women, each of whom recites, in varying styles, "Wind, rain, fire, fog. This island they want to steal. Ariel, this tree will take care of you." These lines were not written by Shakespeare; Muñoz strings them together from individual words uttered in the play. Literary collage proves an effective method to revive this elusive character.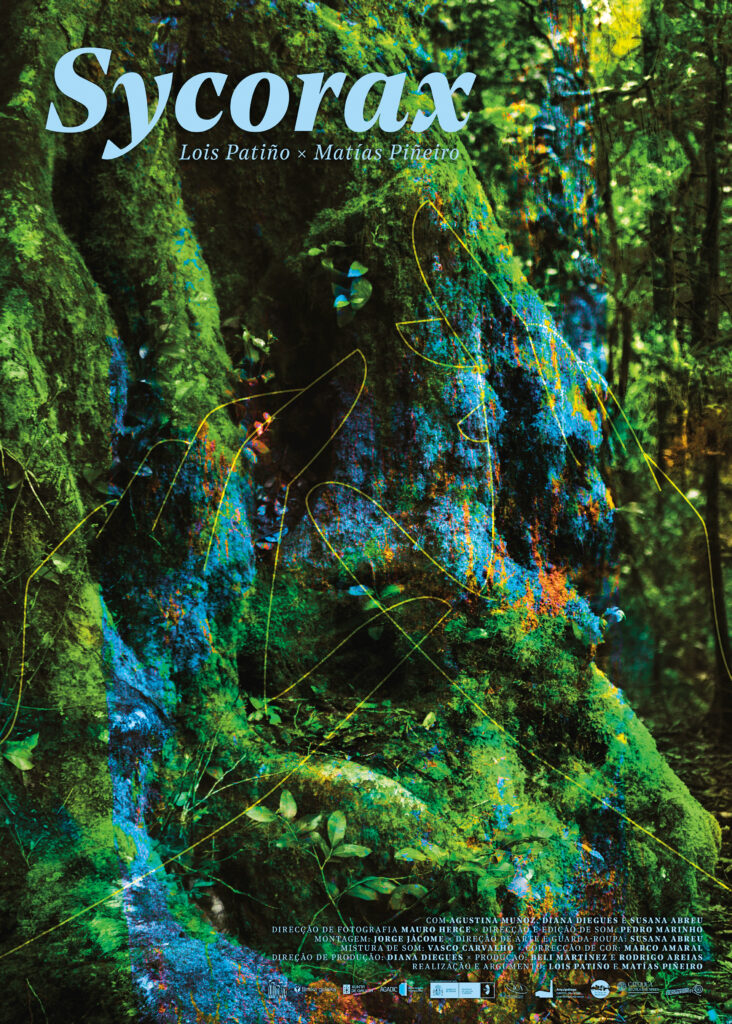 Sycorax
Directed by Matías Piñeiro and Lois Patiño

Screenplay by Matías Piñeiro and Lois Patiño
Starring Agustina Muñoz

Spain and Portugal

AQ Rating: 4/5
If anything, Sycorax's absence is a catalyst for the development of the film's central aim: to dramatize the creative process of interpreting Shakespeare today. The other "Shakespeareads" similarly follow directors staging plays (La princesa de Francia) or translating them (Hermia & Helena), and actresses performing theater productions (Viola and Isabella). They deal with the nitty-gritty of aesthetic decision-making—location scouting, rehearsing lines, writing dialogue—and assign new significance to otherwise minor female characters along the way. Rather than simply transpose a play's plot into a different place and time, Piñeiro and Patiño use Shakespeare, in their words, as "a clay that we can put our hands into."
In Sycorax, a speechless and disembodied woman acquires an unexpected afterlife. The innovations of Muñoz, the film's fictional director, call to mind the Macbeth adaptations of Roman Polanski and Joel Coen. In their roles as directors, Polanski and Coen injected fresh power into the character of Ross—an unexceptional messenger in the original tragedy—by making him a third conspirator in the murder of Banquo, Macbeth's best friend. For these three filmmakers, Shakespeare's own designs are simultaneously essential and irrelevant.
Sycorax pushes the limits of Piñeiro's "game of variations." An absent, voiceless character is recast in terms exactly the opposite of Shakespeare's. She is, according to Muñoz, "neither old, nor wicked, nor ugly, nor crooked." How can so much grow out of so little? Sycorax lays bare the enormous space of possibility that lies between Shakespeare's brilliance and his readers' own imaginations. 
—
Alvarado is a writer and former assistant editor at The Atlantic
Tags:
Cultura
,
Latin American cinema
,
Shakespeare
,
Summit of the Americas