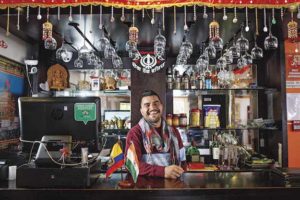 A look at migration's mouth-watering impact on Latin America's culinary scene.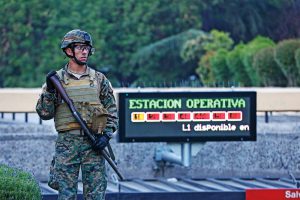 Reading Time:
3
minutes
2019: A Retrospective
THE ARMED FORCES' ROLE

IN an era
OF UNREST
A wave of political turmoil in the second half of 2019 put regional militaries in the spotlight, raising questions about their role in politics and evolution on human rights.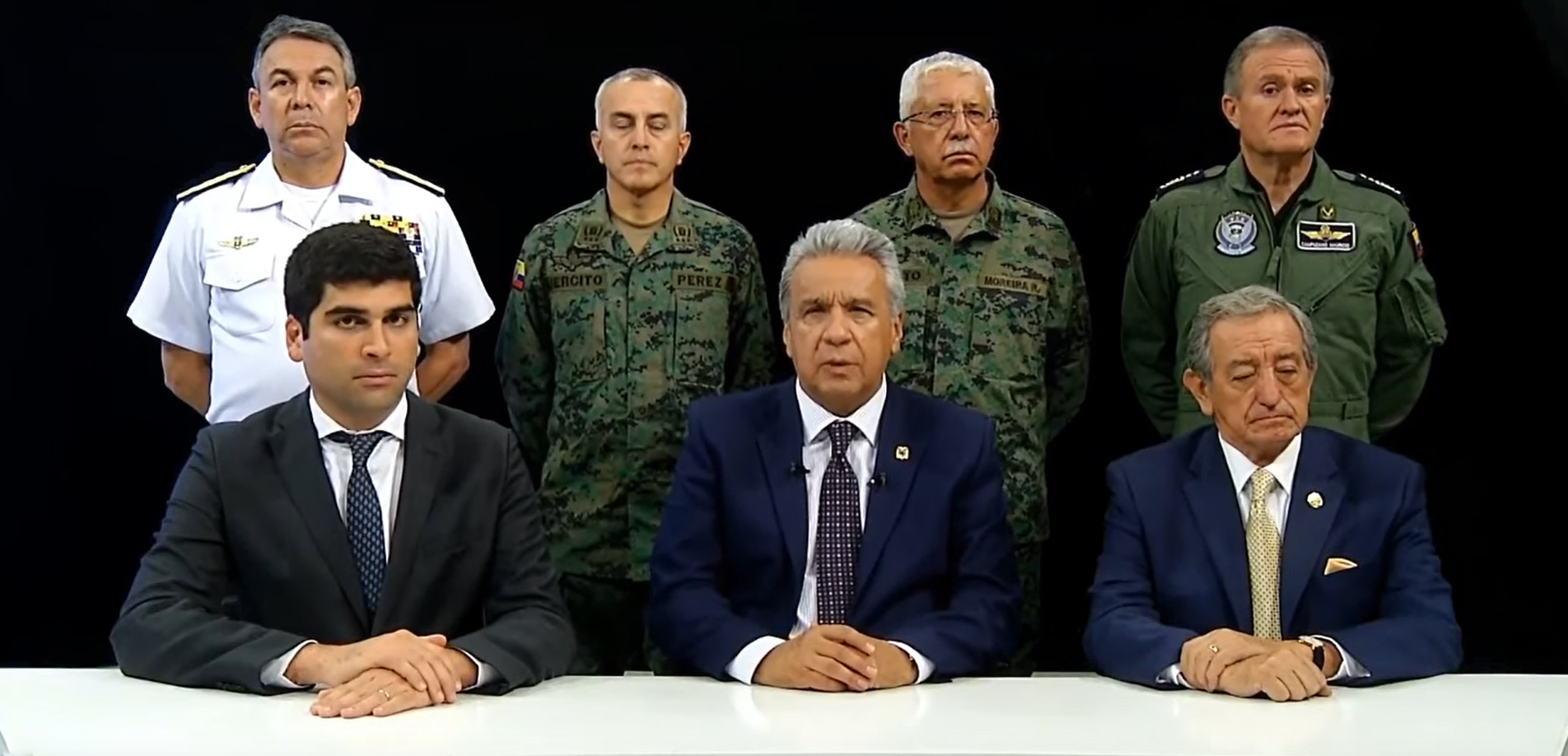 Ecuador
October 8
In a televised address, flanked by military top brass, President Lenín Moreno defends his initial response to violent protests over his elimination of fuel subsidies. Unrest continued, and Moreno later deployed the army to enforce a curfew in the capital.
Photo: YouTube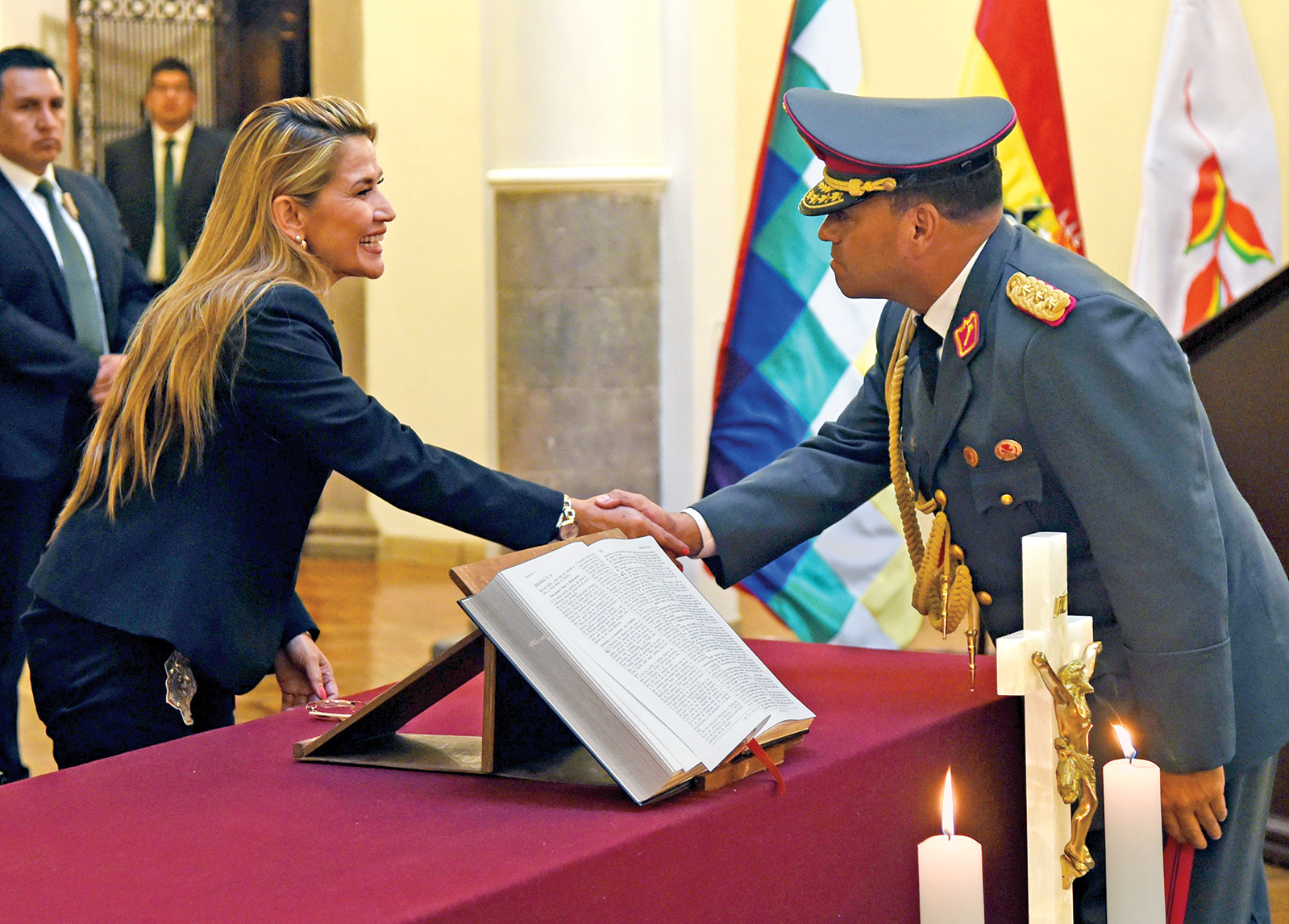 Bolivia
November 13
Jeanine Áñez shakes hands with Bolivia's new army commander after the military pressured President Evo Morales to resign. After the entire line of succession resigned, Senator Áñez became interim president in a congressional vote – without Morales' MAS party.
Photo: Aizar Raldes/AFP/Getty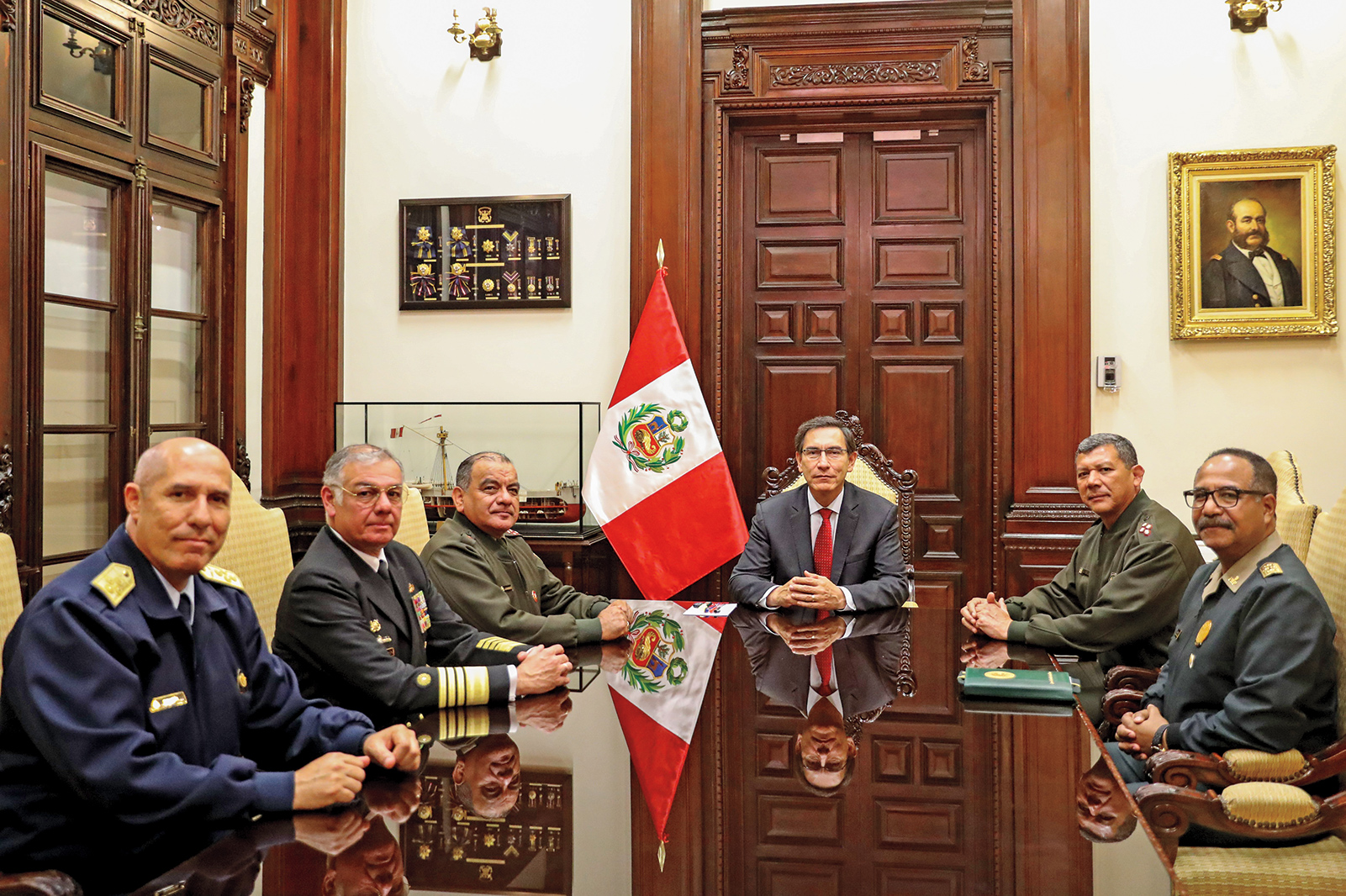 PERU
October 1
President Martín Vizcarra meets with his joint chiefs of staff and the commander of the National Police of Peru after he moved to dissolve Congress, provoking a leadership crisis. Congress responded by suspending Vizcarra on grounds of incapacity, but the military and the police publicly backed the president.
Photo: Andres Valle/Presidencia Peru/Getty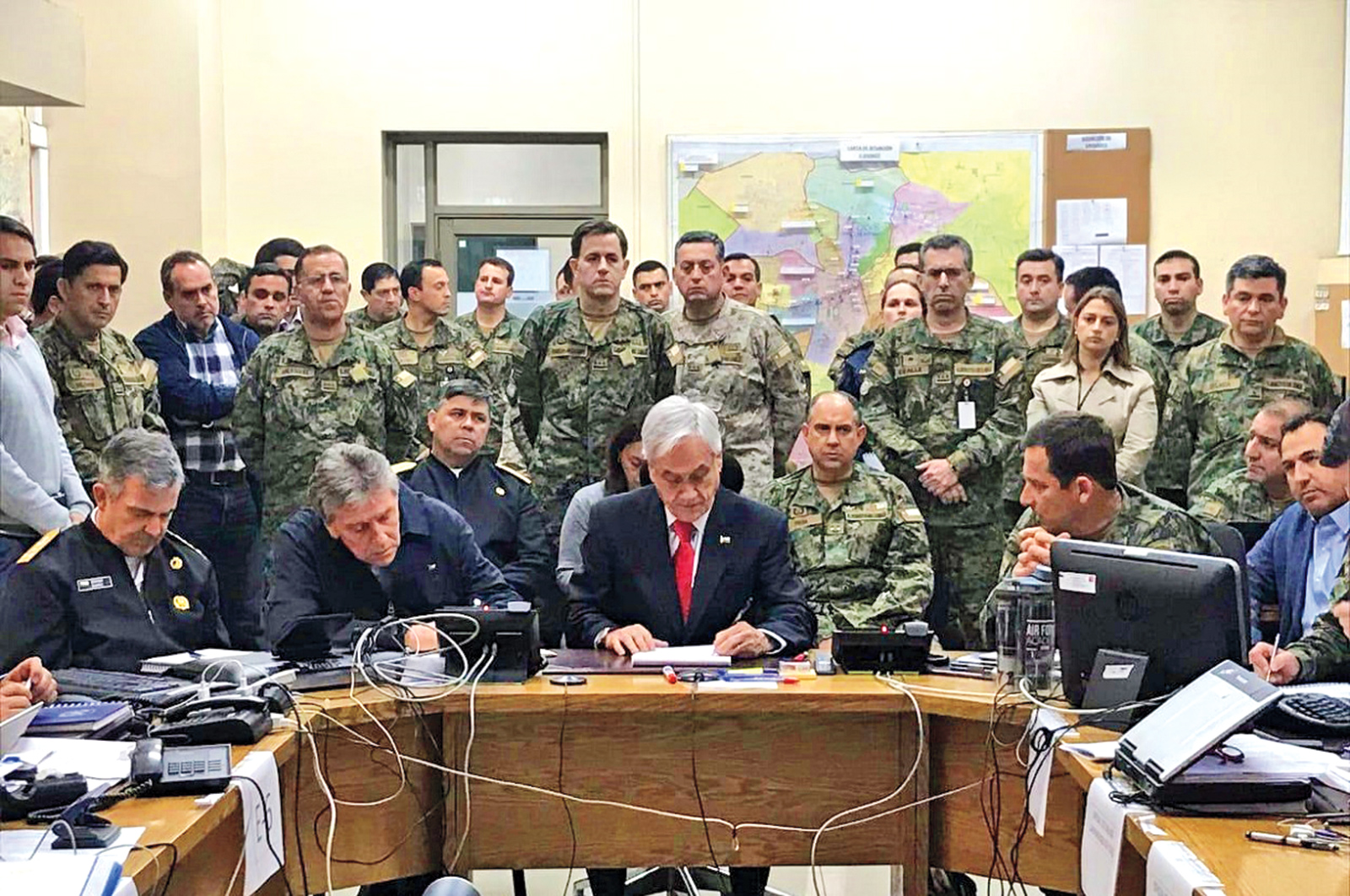 CHILE
October 20
Surrounded by military leaders, President Sebastián Piñera goes on TV and extends a state of emergency that sent soldiers into the streets for the first time since Chile's return to democracy. "We are at war," he said after a hike in subway fare sparked violent protests.
Photo: El Mostrador/Facebook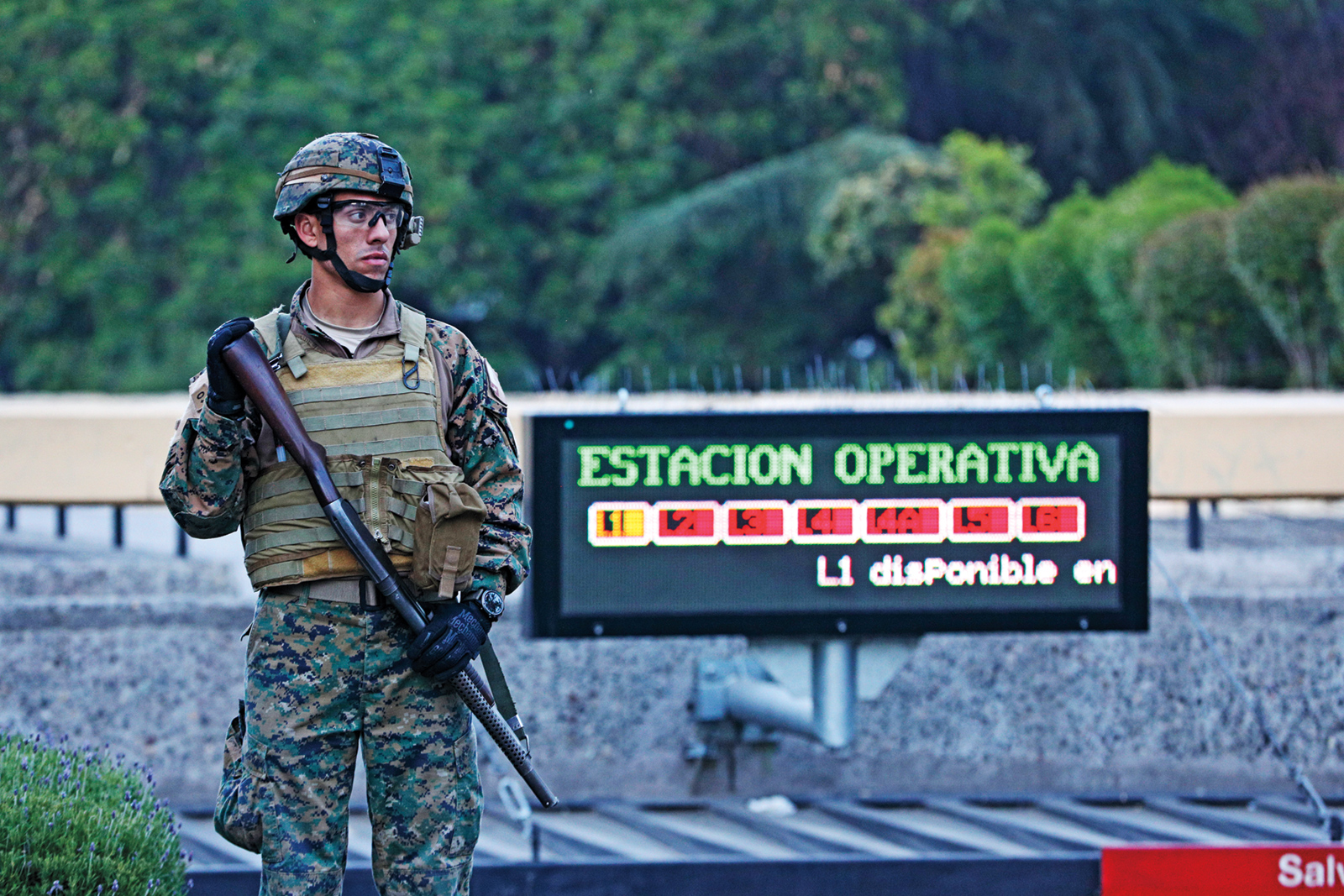 CHILE
October 21
A soldier guards a subway station in Santiago, Chile, after a weekend of protests saw violent demonstrations, including the burning of multiple stations.
Photo: Esteban Felix /AP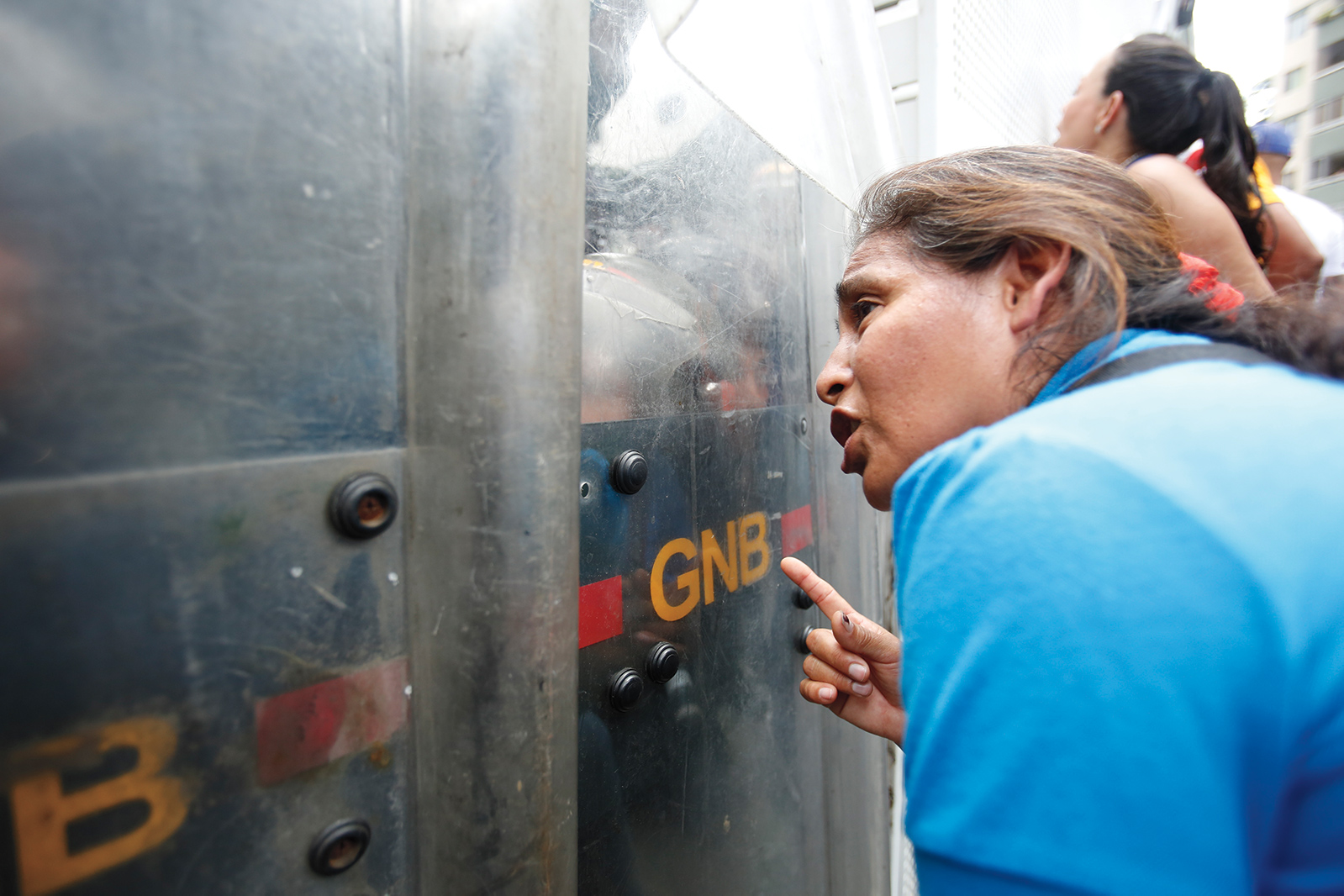 Venezuela
October 24
A woman addresses members of armed forces' National Guard during a protest over power cuts in Caracas. Photo: Leonardo Fernandez Viloria/Getty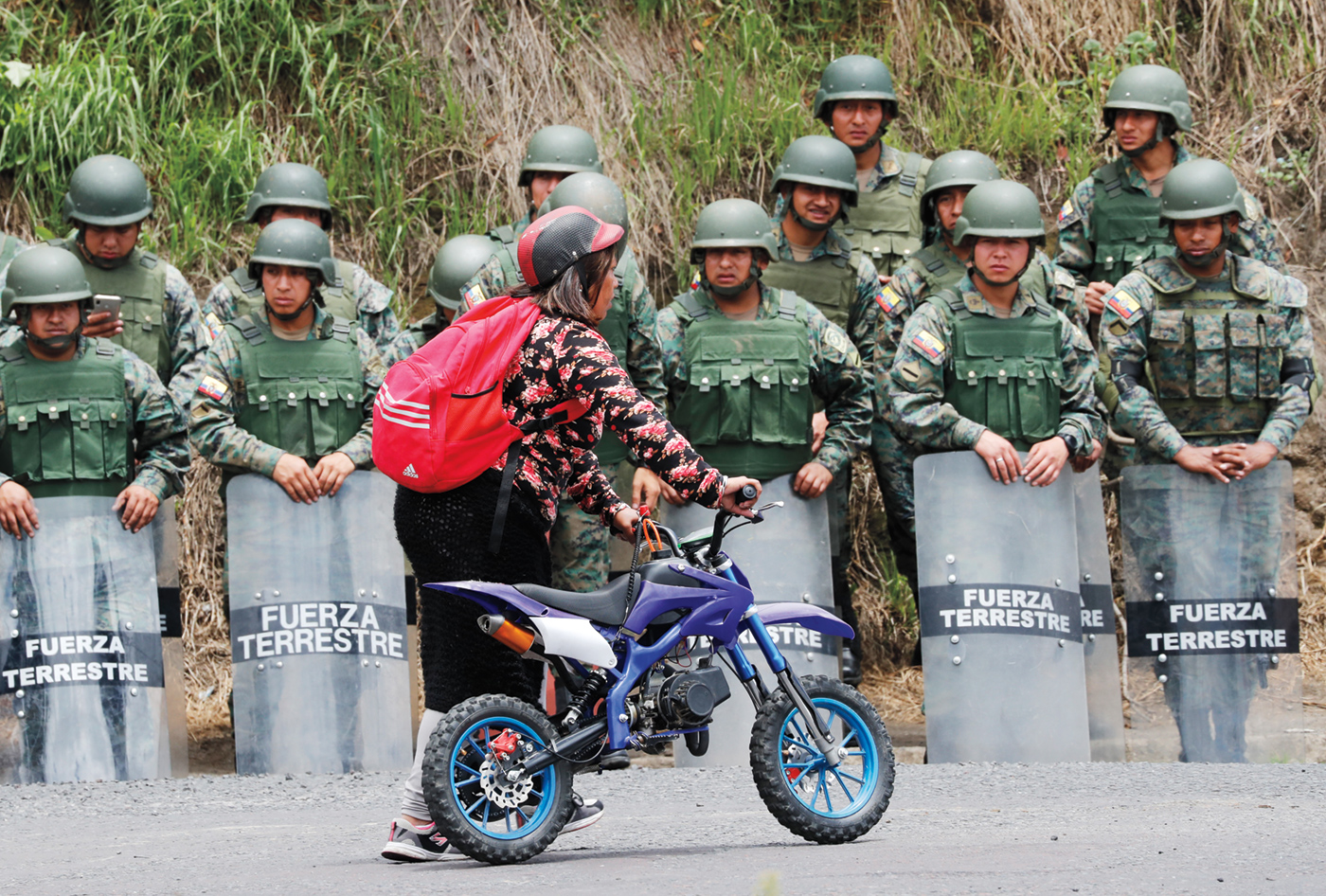 Ecuador
October 7
A woman passes by soldiers near a roadblock set up by protesters in Quito. A transport strike in response to the government's elimination of fuel subsidies, which doubled the price of diesel, pushed the president to declare a state of emergency.
Photo: Dolores Ochoa/AP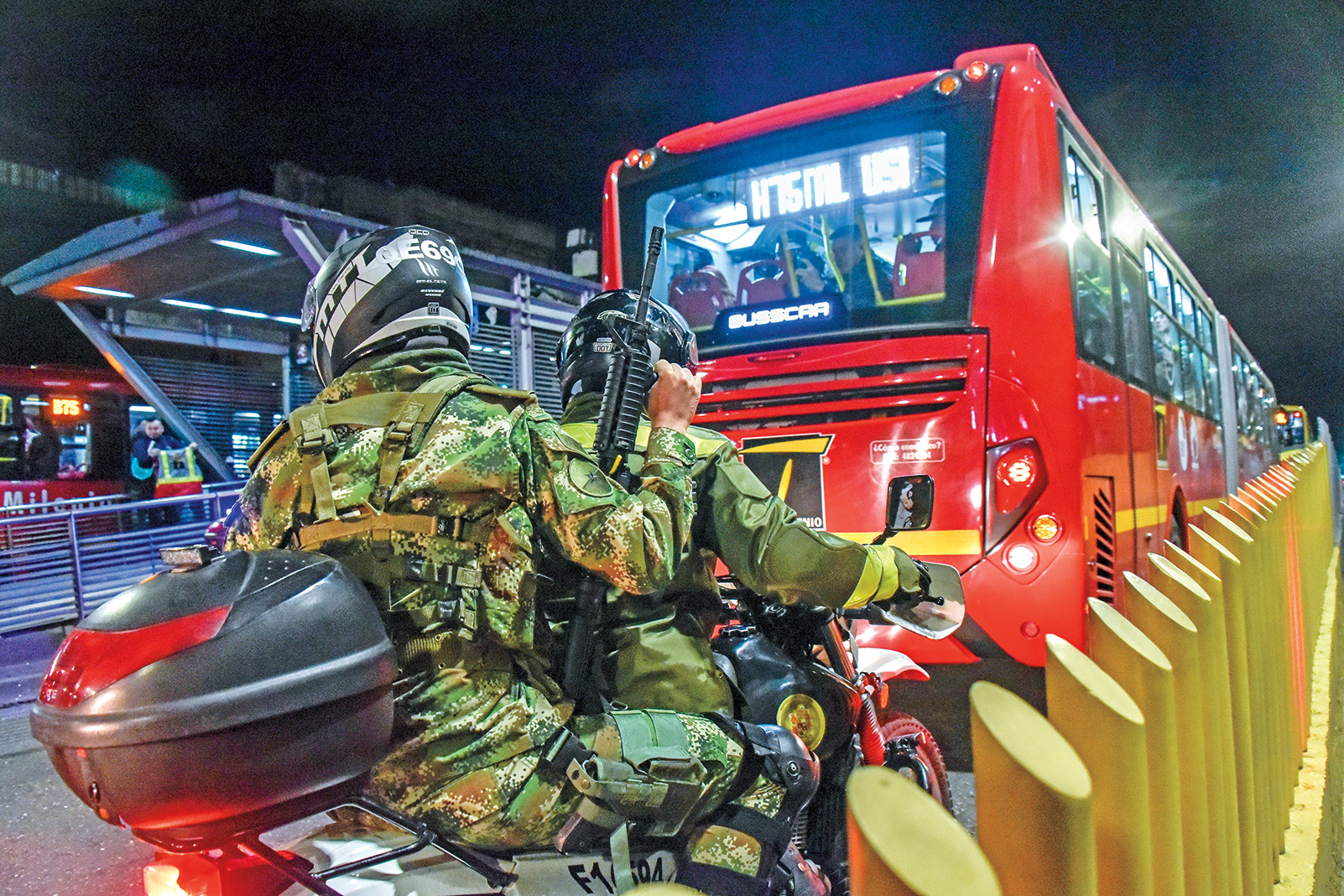 COLOMBIA
November 26
Soldiers patrol near a march after the death of 18-year-old student Dilan Cruz, who died after being injured by a riot police projectile during a protest over access to education.
Photo: Guillermo Legaria/Getty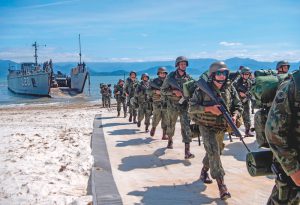 Latin America's Armed Forces A Country-by-country overview Back in the barracks or active in security? Who is in charge? AQ looks at the state of the military in 10 Latin American countries. Click on any country to learn more. Edited by Benjamin Russell Reporting by Brendan O'Boyle, Ben Miller and Théo Manzali de Sá-Kaye … Read more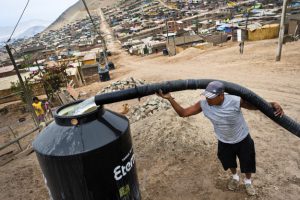 Jump to: Peru | Mexico | Guatemala | Colombia | Chile | Venezuela | Argentina | Brazil With 30% of global freshwater resources, Latin America's biggest challenge when it comes to water isn't supply – it's governance. Whether it's protecting forests, managing agriculture, or investing in infrastructure, government action is central to whether the region … Read more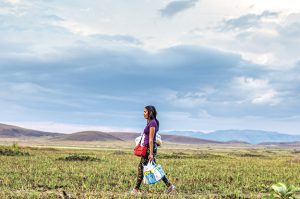 A photo essay edited by Donald Partyka This article is adapted from AQ's latest issue on Latin America's anti-corruption movement. Brazil Brazil: A Venezuelan migrant carries supplies near the border town of Pacaraima, Brazil. An estimated 1,000 people cross into the small border community of 15,000 every day. Mostly on foot, 168,000 Venezuelans have made … Read more