Reading Time:
< 1
minute
This page was last updated on September 11
Luisa González of Revolución Ciudadana and Daniel Noboa of Acción Democrática Nacional secured 33.6% and 23.5% of the vote in the first round of the presidential election held on August 20 and will compete in a runoff on October 15. Ecuador's general elections happened a year and a half earlier than planned, following President Guillermo Lasso's May 17 decision to invoke the muerte cruzada, a constitutional mechanism to dissolve the legislature and call an early vote.

In the first round, voters headed to the polls to elect a new president and all 137 members of the National Assembly. The newly elected officials are slated to take office on November 30 and serve out the remainder of their predecessors' terms through May 2025.
The election took place amid an unprecedented level of political violence. Presidential candidate Fernando Villavicencio, who outspokenly denounced links between the state and organized crime on the campaign trail, was assassinated at a political rally on August 9.
The candidates are listed here in alphabetical order by last name. We will occasionally update this page to reflect developments in the campaigns. 
AQ also asked a dozen nonpartisan experts on Ecuador to help us identify where each candidate stands on two spectrums: left versus right on economic matters, and a more personalistic leadership style versus an emphasis on institutions. We've published the average response, with a caveat: Platforms evolve, and so do candidates.
This piece is part of AQ's ongoing 2023 presidential election coverage.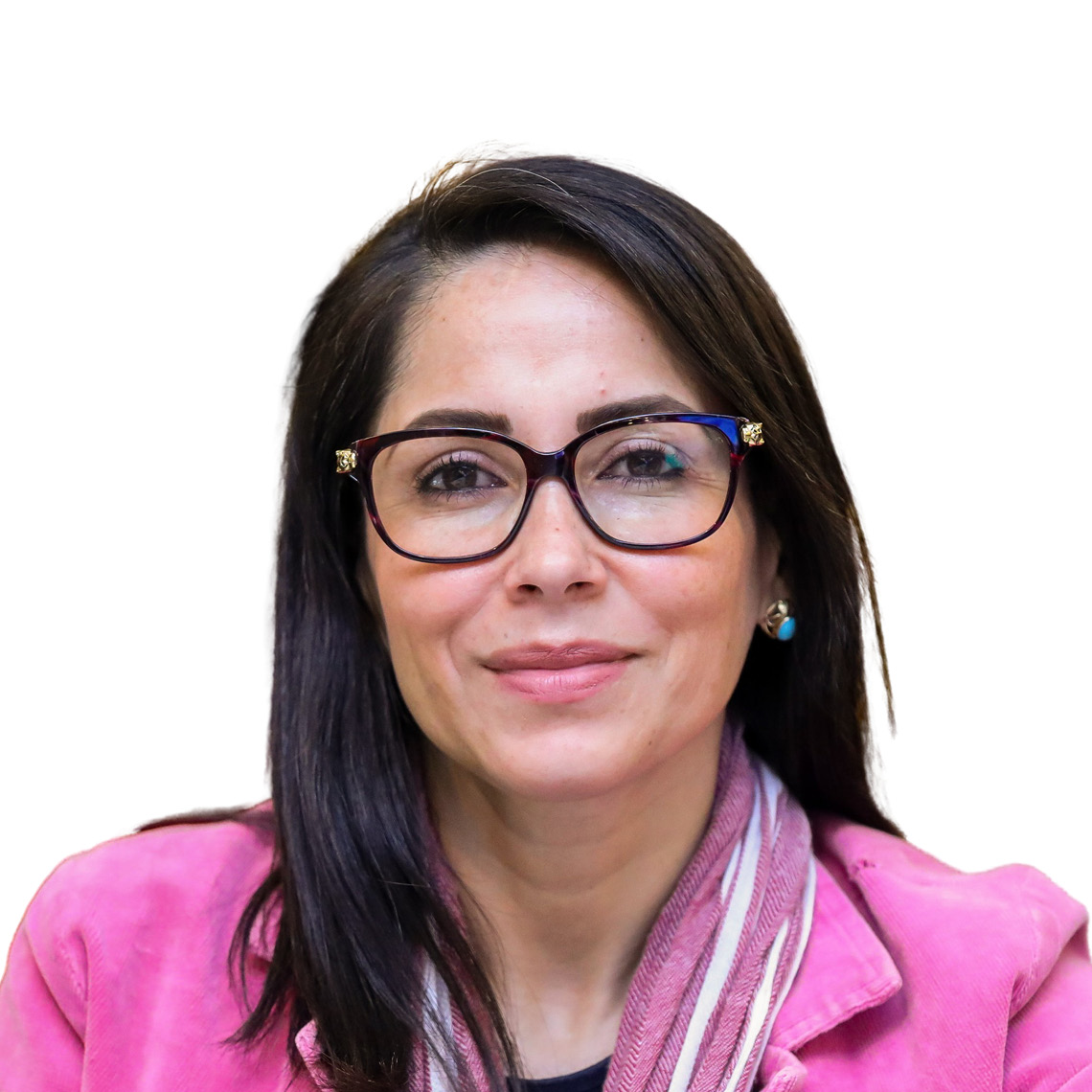 Luisa González
45, former member of the National Assembly
Movimiento Revolución Ciudadana
"My principal adviser will be Rafael Correa, of course… Who can manage a country's economy better than Rafael Correa, who has already proven this?"
HOW SHE GOT HERE
González ran for office for the first time in 2021, when she was elected to the National Assembly after a long public sector career during the presidency of Rafael Correa (2007-17). She held roles in several ministries and served as general secretary of the president's office.
WHY SHE MIGHT WIN
González had the highest vote share in the first round, and in February, Revolución Ciudadana (RC) candidates won several mayoralties including Quito and Guayaquil. RC is in clear opposition to Lasso (whose approval rating hovers at 15%), runs a national political machine, and has a loyal voter base. Her running mate is Andrés Arauz, a former Correa minister who made it to the 2021 runoff against Lasso, receiving 47% of the vote.
WHY SHE MIGHT LOSE
González's strong association with Correa could alienate some voters. In 2020 an Ecuadorian court sentenced him to eight years in jail in absentia for corruption—Correa has denied wrongdoing.
WHO SUPPORTS HER
Correa is actively campaigning for González and wields considerable political influence even from exile in Belgium. González may attract support from leftist voters who benefited from Correa-era social policies. In the first round, she secured wide leads over other candidates in the populous coastal provinces of Manabí and Guayas.
WHAT SHE WOULD DO
González has expressed support for holding a constituent assembly, which RC loyalists may use as an avenue to facilitate Correa's return. The RC's 2023-25 government program includes plans to "re-institutionalize the country" following a 2018 referendum that limited presidents to two terms. In 2015, Correa backed a constitutional amendment banning presidential term limits. González is known as a leftist on the economy and a social conservative—she is against abortion. She has proposed the creation of a new security service to control the prison system and promised to take a mano dura approach to fighting crime.
IDEOLOGY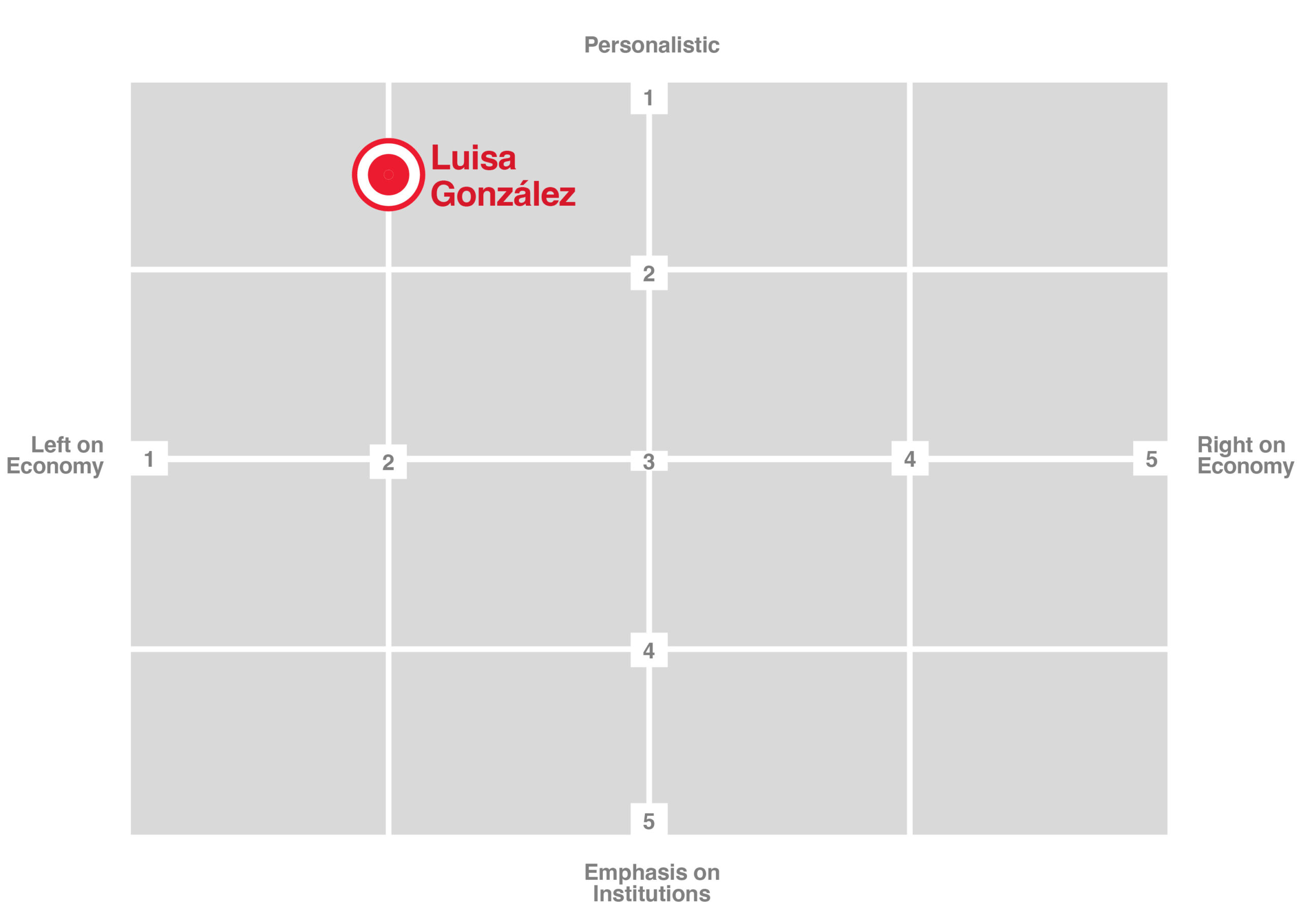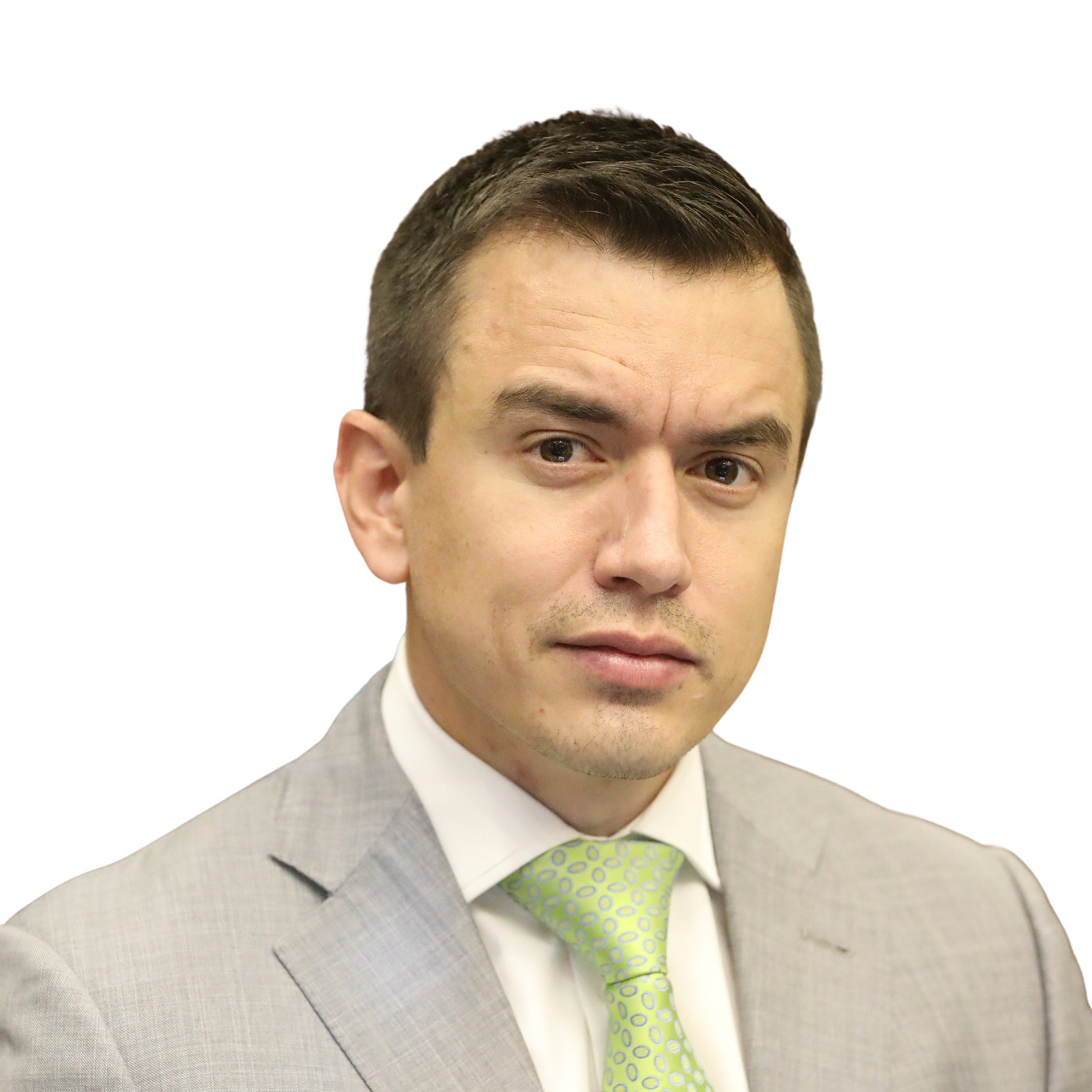 Daniel Noboa
35, former member of the National Assembly
Acción Democrática Nacional
"We are the new generation, and we are going to act like it."
HOW HE GOT HERE
This is Noboa's first presidential campaign—he served in Ecuador's national assembly from 2021 to 2023 and led the parliamentary economic development commission. Noboa holds master's degrees from U.S. universities and is the son of the former legislator Anabella Azín and the banana tycoon Álvaro Noboa, who unsuccessfully ran for president five times. Daniel worked in his father's company from a young age and has started his own businesses. 
WHY HE MIGHT WIN
Some analysts point to Noboa's strong debate performance on August 13 as a factor behind his surprise second-place finish in the first round—he had previously trailed in opinion polls. Opponents to correísmo will cast their ballots for Noboa, as well as voters who prefer his more market-friendly approach. As a younger face in politics, he may appeal to new generations of voters that may perceive him as a political outsider.
WHY HE MIGHT LOSE
He has limited public-sector experience compared to González, who is part of the country's largest political machine. Last September, he came under scrutiny after leading and financing a seven-member congressional delegation to Moscow. While his surname may have helped him in the first round, some voters may associate his father's company with accusations of unsafe working conditions and child labor in the early 2000s.
WHO SUPPORTS HIM
He has support among fellow business elites, particularly those in his home city of Guayaquil and other coastal areas. Noboa's running mate is Verónica Abad, a former political coach and official at Ecuador's child nutrition agency who unsuccessfully ran for mayor of Cuenca in February, winning 5% of the vote. 
WHAT HE WOULD DO
Noboa's plans are focused on job creation and public safety. His proposals include increased public investment in the technology, renewable energy, tourism and agriculture sectors. Noboa's prison plan focuses on rehabilitation and improving conditions at Ecuador's overcrowded penitentiaries, and he has proposed using prison boats to isolate the most violent criminals. He announced an $830 million plan to improve security at borders, ports and highways, with international cooperation. 
IDEOLOGY
Tags:
Ecuador
,
Elections 2023