Ecuador | Peru | Nicaragua | Honduras | Full List
This piece was updated on June 14
Chile's 2021 election calendar is a busy one. The starting point was May 15-16 (postponed from April 10-11 due to COVID-19), when voters elected members of the constituent assembly that will draft a new constitution (which will also have to be voted on in 2022). Chileans also voted for mayors, city councilors, and governors in May. Gubernatorial runoff elections took place in 13 of Chile's 16 regions on June 13. In November, Chileans will be asked to choose again – this time their representatives in Congress and a new president.
Some parties have already held internal primaries to choose their presidential candidate, and coalition primaries are scheduled for July 18. If no candidate receives at least 50% plus one of the votes in the first round of voting on November 21, the two leading candidates will compete in a runoff on December 19.
The candidates below were polling above 5% as of May, according to polling firm Criteria. Other candidates, such as President Sebastián Piñera's former defense minister Mario Desbordes and former President Michelle Bachelet's spokesperson Paula Narváez, are polling below 5%. Senate President Yasna Provoste is now polling at 9%, but has denied she is running for president.
AQ also asked a dozen nonpartisan experts on Chile to help us identify where each candidate stands on two spectrums: left wing versus right wing, and nationalist versus globalist. The results are mapped on the charts below. We've published the average response, with a caveat: Platforms evolve, and so do candidates. We will occasionally update this page to reflect developments in the campaigns. The candidates are listed in alphabetical order by last name below.
Daniel Jadue | José Antonio Kast | Joaquín Lavín | Sebastián Sichel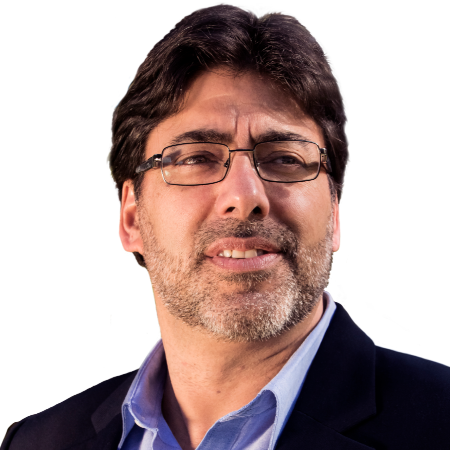 Daniel
Jadue
53, mayor
Communist Party
"In Chile, there is no dialogue between elites and the people."
HOW HE GOT HERE
Jadue worked as an architect and urban planner before turning to politics. A member of Chile's Communist Party since 1993, he began running for public office in the early 2000s. In 2012 he was elected mayor of Recoleta, a working-class district in Santiago.
WHY HE MIGHT WIN
Jadue has received acclaim for creating "popular pharmacies," in which municipalities purchase drugs and sell them at low cost. The model has been replicated in cities across the country. He is known for being attentive to the real-world needs of constituents at a time when political elites are seen as distant and aloof. Jadue has subsidized apartment housing and implemented other low-cost programs, including opticians, dentistry practices, university classes and bookstores.
WHY HE MIGHT LOSE
Jadue identifies as a Communist in a country where anti-Communist sentiment is strong. A corruption allegation that surfaced in January may affect his chances. Jadue denied any involvement and said he is cooperating with the investigation into a suspicious donation to a local cultural organization from a company that won a bid to install lampposts in the municipality. He was widely criticized for distributing the Russian drug Avifavir in his district– it has not been approved for use in Chile against the coronavirus.
WHO SUPPORTS HIM
Jadue is the candidate of Chile's far left, and he has the backing of the Communist Party. He stands to attract support from anti-establishment voters.
WHAT HE WOULD DO
Jadue is a proponent of a stronger role for the state in the economy, and has criticized Chile's economic model, stating that the social unrest of late 2019 was "the result of people coming to the realization that neo-liberal policies are incompatible with democracy." Jadue has said he "would call on all on international investors to think about the role they've played for the mess and problems in the region. They will have to make a greater contribution when they come to operate in Chile." He has also called for nationalizing Chile's pension system, as well as copper and water resources.
IDEOLOGY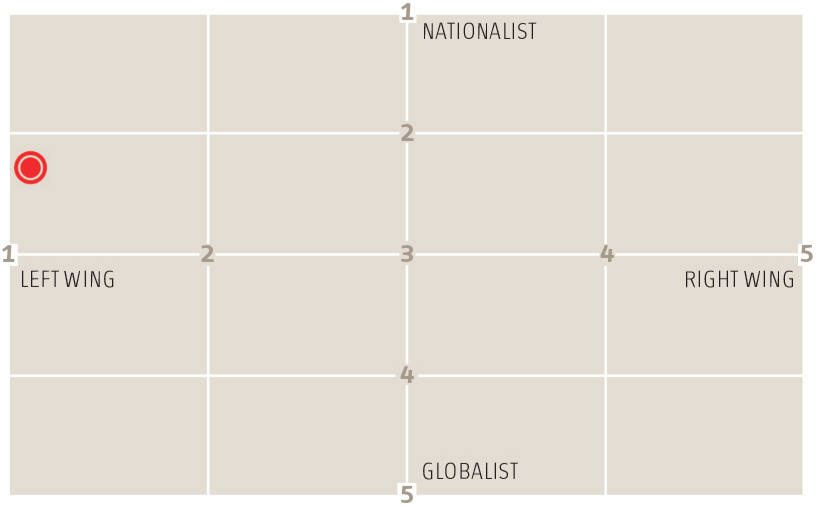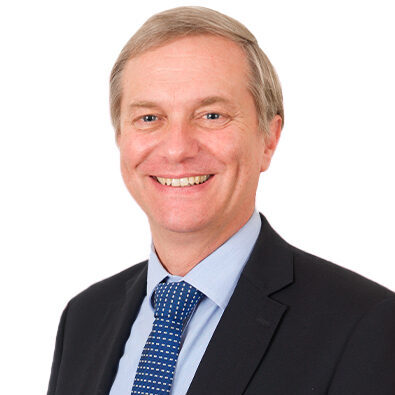 José Antonio
Kast
55, former congressman
Republican Party
"We lost [the constitutional referendum] because of cowardly right-wing politicians who were not ready to defend their ideas and handed everything over to the left and to terrorists."
HOW HE GOT HERE
In his first run at the presidency in 2017, Kast finished fourth with almost 8% of the votes. He later became a prominent voice in the campaign against writing a new constitution. Kast's rhetoric on immigration and law and order have drawn comparisons to Brazil's Jair Bolsonaro, whom Kast has met and defended publicly. A lawyer by training, Kast was a councilor in Buin, a city in the greater Santiago area, and served in the lower house of Congress from 2002 to 2018. He left the right-wing Independent Democratic Union party in 2016 and founded the Republican Party in January 2020.
WHY HE MIGHT WIN
Kast's showing in the 2017 election, and his long career in Congress, have made him a well-known political figure. His message of law and order gained traction after the protests in 2019, which he criticized as "four weeks of extreme violence".
WHY HE MIGHT LOSE
Some analysts consider Kast too far to the right to be competitive. He was vocal in his opposition to writing a new constitution, stating on social media, "We will defeat those who want to destroy Chile". 78% of voters approved rewriting the constitution in the October 2020 referendum.
WHO SUPPORTS HIM
Kast's supporters tend to be older, conservative right-wing voters who are concerned about security and illegal immigration.
WHAT HE WOULD DO
Kast's party has proposed 10 steps to confront what it calls Chile's "illegal migrant invasion", including the creation of a police force modeled on the U.S. Immigration and Customs Enforcement. Meanwhile, Kast has said that at least 10 government ministries should be eliminated to reduce the size of the state, and he has stated that he would try to reverse a 2017 law that allows abortion in three specific instances. He favors deploying the military in the Araucanía, a region in southern Chile where the indigenous Mapuche community, private landowners and law enforcement are often in conflict.
IDEOLOGY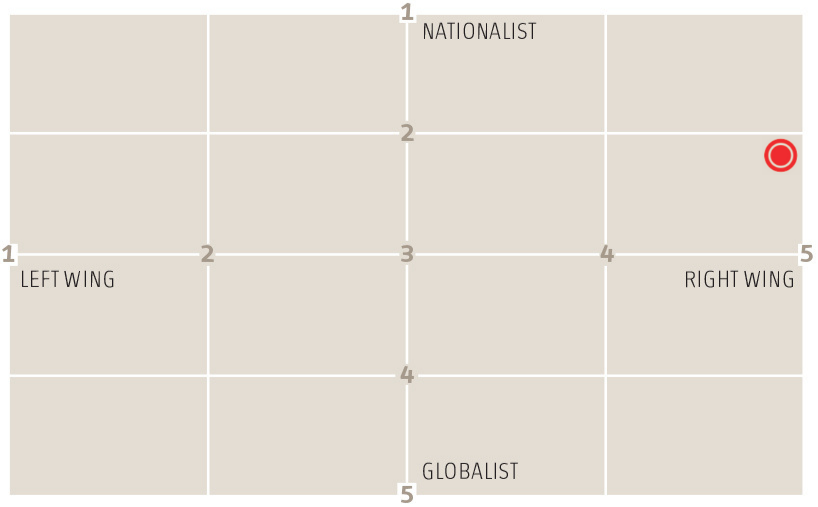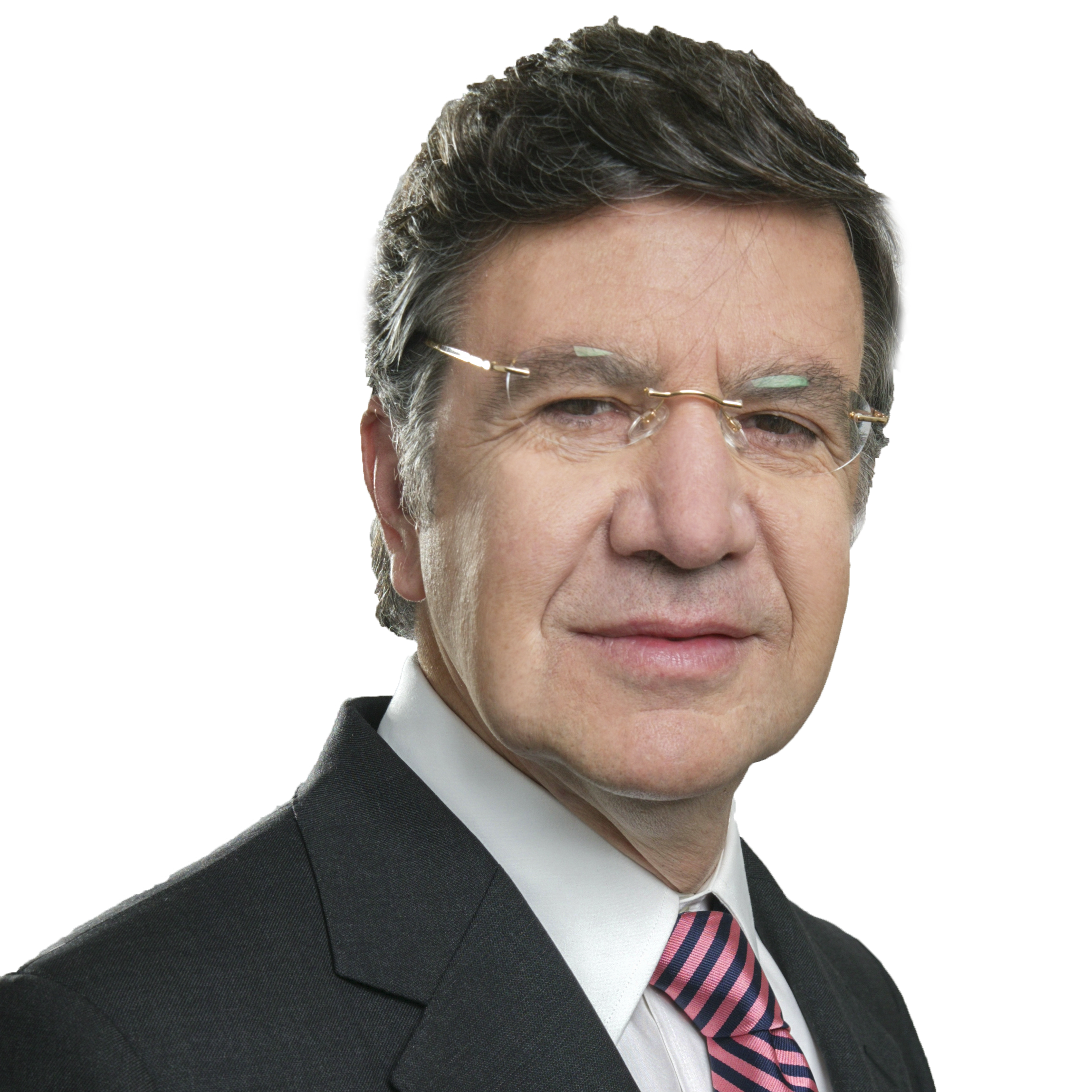 Joaquín
Lavín
67, mayor
Independent Democratic Union
"Chile needs a centrist government."
HOW HE GOT HERE
Lavín is running for president for the third time, after reaching the second round in the 1999 election. After working in the planning ministry under Pinochet, he was elected and served as the mayor of Las Condes, a wealthy neighborhood in Santiago, for two terms in the 1990s, and was later elected as mayor of a downtown Santiago district for one term. During Piñera's first administration, he served as education minister and as minister of social development. He returned as the mayor of Las Condes in 2016.
WHY HE MIGHT WIN
As mayor, Lavín has gained popularity with initiatives like setting up artificial beaches and skiing areas, and making frequent morning TV appearances. He has an ability to reinvent himself politically: Lavín in recent years has moved steadily toward the center, supporting the campaign to approve writing a new constitution and even declaring himself a "social democrat."
WHY HE MIGHT LOSE
He is a familiar face at a time when many Chileans are looking for new political leadership. In an era of polarized politics, Lavín has a reputation for moving with the tides, and has called for neither a right- nor left-wing government, but one of "national coexistence." Still, some voters won't be able to get past his ties to Pinochet.
WHO SUPPORTS HIM
Lavín stands to attract support from those on the center-right and center who see him as more aware of Chileans' needs than other right-wing politicians following the 2019 protests.
WHAT HE WOULD DO
Lavín may be shifting away from his full support of capitalism-as-usual: Although he worked with the Chicago Boys and wrote a book called The Silent Revolution in praise of Chile's economic model, he supported pension withdrawals last year. A social conservative and member of Opus Dei, Lavín has stated that he is against expanding access to abortion.
IDEOLOGY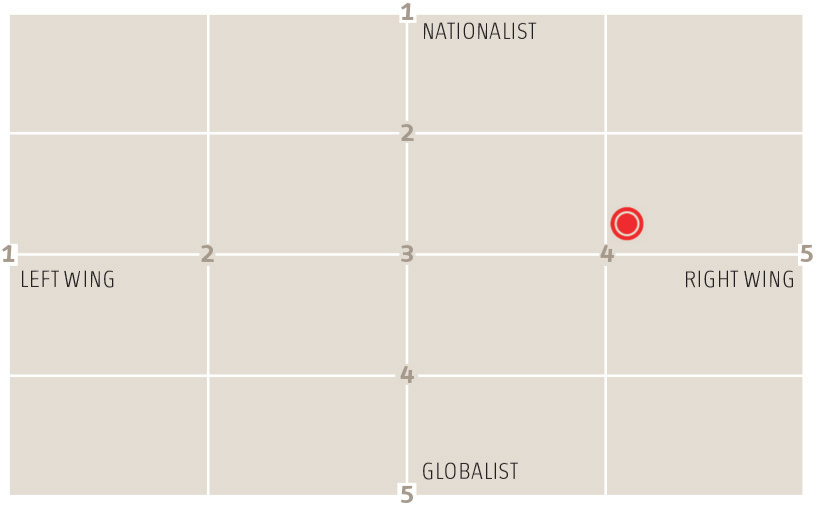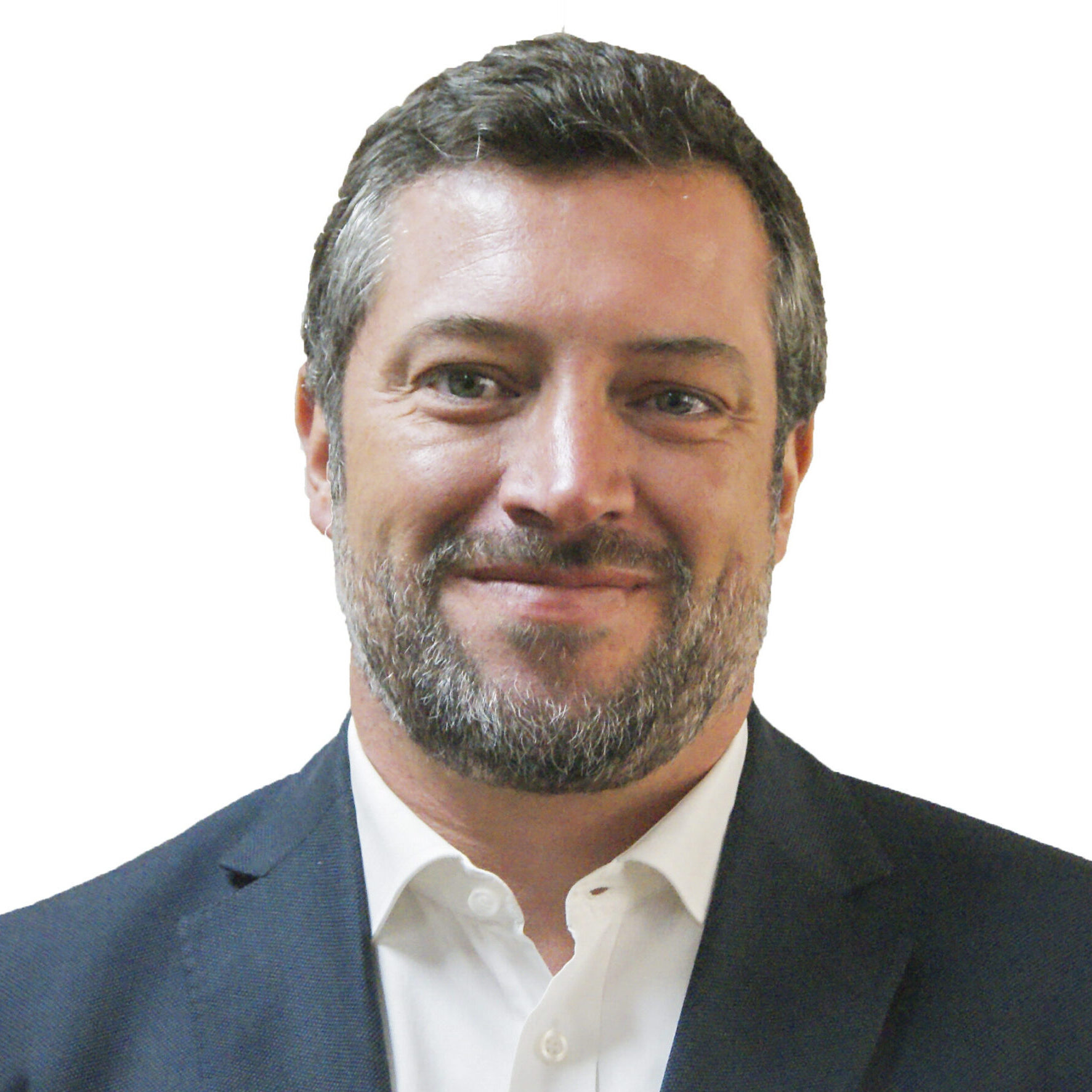 Sebastián
Sichel
43, former minister of social development
Independent
"We have an elite that is in charge but knows very little about what happens in Chile."
HOW HE GOT HERE
This is Sichel's third run for public office after two failed congressional campaigns. Sichel was a law professor and had a private practice before Piñera appointed him as vice president of the economic development agency Corfo in 2018. Piñera then named Sichel as his minister of social development in 2019, a post he left a year later to head Chile's state bank. Sichel resigned from that position in December 2020 to run for president.
WHY HE MIGHT WIN
Sichel is popular in the business community and has connections with political elites, although he has stressed his meritocratic roots. He became well-known to the public while serving as minister, when he frequented morning TV shows. His personal story – he grew up in a household with drug addiction and alcoholism only to win a scholarship to study at one of Chile's most prestigious law schools – could help him connect with voters on a human level.
WHY HE MIGHT LOSE
Voters may find it difficult to locate Sichel's place in politics. He has never held elected office before and is running as an independent, but will participate in the right-wing coalition's primary. Critics point to Sichel's shifting political alliances: He started out as a member of the Christian Democrats before joining Andrés Velasco's liberal Citizens party and then working for a center-right government.
WHO SUPPORTS HIM
In a primary against other candidates on the right, Sichel is likely to find support from wealthy, young professionals who identify as centrists.
WHAT HE WOULD DO
Sichel would pursue orthodox economic policies, and he has stated that he would create a more efficient state by reducing the number of ministries in Chile from 24 to 18. He is in favor of liberal social policies, including adoption by same-sex couples and gay marriage.
IDEOLOGY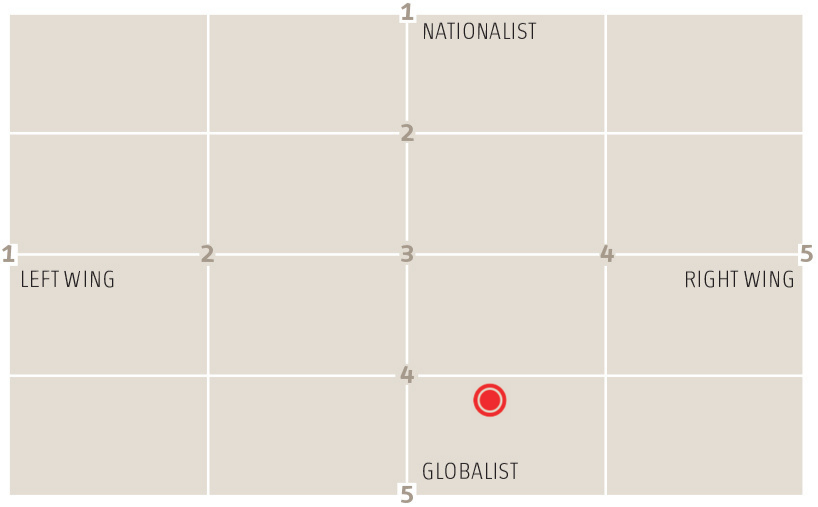 Tags:
Chile
,
Chile Presidential Elections
,
Elections 2021