Reading Time:
4
minutes
Facing an impeachment vote, on May 17 Ecuadorian President Guillermo Lasso took the unprecedented move to call for a muerte cruzada, an option some have translated as "mutually assured destruction." With this constitutional mechanism, Lasso dissolved Congress and can rule by decree until presidential and legislative elections are held within the next six months. Lasso cited a grave political crisis and social upheaval as reasons for invoking the measure. On May 16 he had testified in an impeachment trial related to embezzlement accusations, which he has denied.
AQ asked observers to share their reaction to the events. We will update this page as developments arise.
Will Freeman, fellow for Latin America studies at the Council on Foreign Relations, columnist for Americas Quarterly
Lasso's decision to pull the trigger on muerte cruzada shows he had no options left. This was his only path to political survival. When Lasso took the stage in Congress yesterday—or a short time afterwards—he must have realized he did not have the votes to survive his impeachment trial. Lasso said in his speech yesterday, and again today, that he is closing Congress to safeguard Ecuador's democracy and political stability, not save his own government. That's dubious.
True, the majority opposition bloc in Congress had, to some extent, weaponized the impeachment process. Its leaders were acting recklessly to serve their own political interests and the evidence against Lasso—for the specific charge of embezzlement—was quite weak. But the idea that the dissolution of Congress will bring stability to Ecuador is a dangerous fantasy: one that shows just how disconnected Lasso has become from his own society. CONAIE, Ecuador's powerful Indigenous federation, has already denounced the current state of affairs as a dictatorship, and promises mass protests. Lasso is too unpopular to come out ahead. More likely, he will face a mass uprising. The Constitutional Court will soon decide whether his decision to invoke muerte cruzada on the grounds of Ecuador's experiencing "grave internal commotion" was justified under the constitution or not. Depending on the decision, that will lend legitimacy to Lasso—or launch Ecuador into a full-blown constitutional crisis.
Let's hope events don't take a violent turn—but the odds are high. The opposition and CONAIE have serious organizational muscle to put behind protests. We should expect roadblocks, airports potentially shut down, and ports to shut down in the coming days. The coming protests will benefit from some bottom-up support: Lasso has not been a popular president, to put it mildly, and his decision will be seen by many Ecuadorians as self-aggrandizing overreach. But there are also many Ecuadorians who hope to avoid the chaos of mass protests and the inevitable toll to the economy. The top brass of the armed forces made a statement this morning in support of Lasso, sending an implicit warning to protestors: Don't escalate. We will see if they heed that warning. One thing is certain: Both sides in Ecuador's polarized political conflict now see the battle in existential terms.
Camila Ulloa, coordinator of democracy, transparency and citizen participation at Grupo Faro

Muerte cruzada effectively halts Lasso's ongoing impeachment trial for embezzlement. This could generate discontent among the public and especially the opposition legislators who were seeking to replace Lasso as president. There is no clarity as to what will happen with the case.
Within seven days, the National Electoral Council must call for elections to fill the vacancies left by the outgoing authorities through 2025. This presents an opportunity for political forces to realign and reengage with an electoral process. But the newly elected officials will face time constraints that limit their capacity for enacting substantial changes or meaningful reforms.
Lasso's ability to issue urgent economic decrees until new legislators assume office could be an opportunity to pass laws that he couldn't have otherwise. But these laws may lack legitimacy as they bypass the normal legislative process. In this volatile environment, major street protests are possible.
How will different political actors and the citizenry respond to these events? Will the population accept that the use of muerte cruzada was legitimate? This is an unprecedented moment in the country's history, so it is crucial for civil society to analyze the use of such constitutional mechanisms, which are intended to foster democratic solutions to political problems. Civil society must remain vigilant and safeguard respect for the country's institutions and fundamental rights.
Sebastián Hurtado, president of Prófitas, a political risk consultancy
Muerte cruzada will bring significant political instability and possibly a constitutional crisis, but it will eventually lead to a new equilibrium via new elections. However, the move is likely to face severe resistance from numerous political factions who perceive it as a desperate attempt to evade impeachment. Indigenous and labor group leaders, who have previously cautioned President Lasso against such a move, are anticipated to organize public protests in the following days.
The interim period when Lasso will govern by decree could give him the opportunity to advance some long-delayed economic liberalization reforms. However, some could eventually be undone by a new Congress that will have to be elected soon.
Early elections could potentially benefit two groups: correísmo, as the main opposition to the "neoliberal" and unpopular Lasso administration, gained significant ground in local elections held in February. They might even support President Lasso's decision, believing that the electoral momentum favors them. Also, candidates who leverage the public's frustration with the decade-long political tug-of-war between correísmo and anti-correísmo could gain support. This public sentiment previously aided left-wing presidential candidate Yaku Perez, who narrowly missed making it to the second round against Lasso himself. There's one person won't gain from this: President Lasso's chances of reelection appear minimal, should he choose to run again.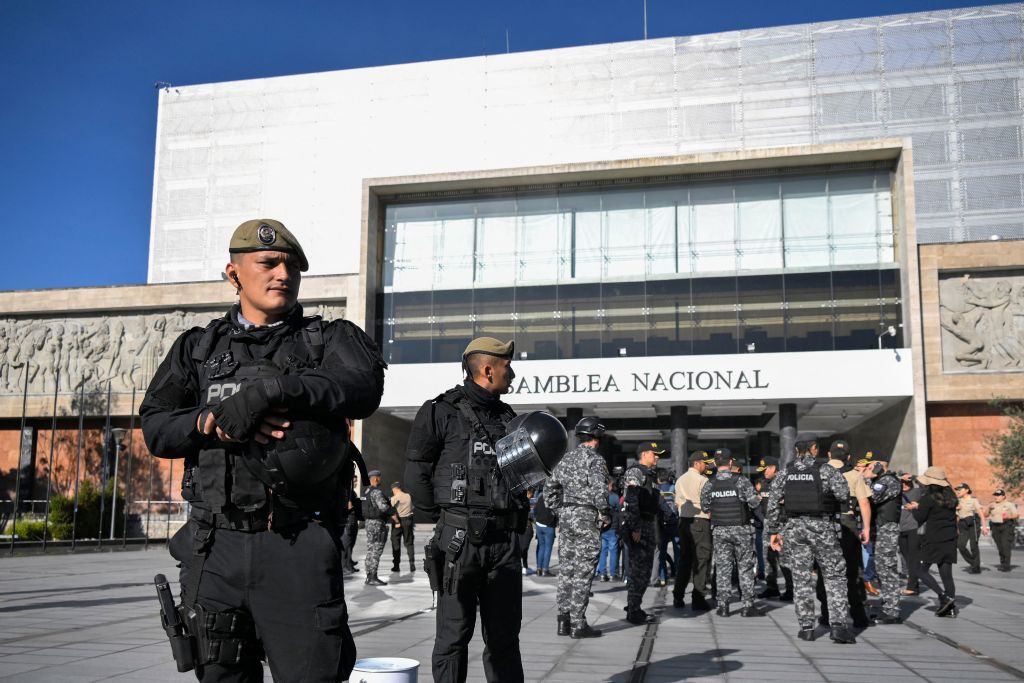 Tags:
Ecuador
,
Guillermo Lasso