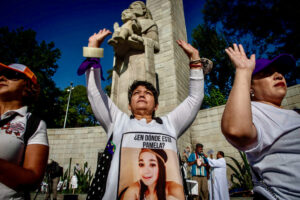 Gender violence is on the rise. But the government has overlooked the most basic and effective ways to protect women.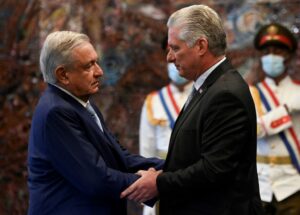 Latin American governments are keen to show Washington it's a new era. But this is also a tale of democracies in decline, writes AQ's editor-in-chief.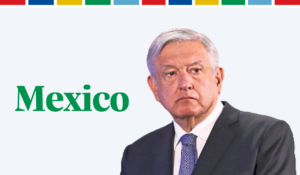 This article is adapted from AQ's special report on the Summit of the Americas. Click here for the full list of countries. Argentina | Brazil | Chile | Colombia | Dominican Republic | Ecuador | Guatemala | Peru | Venezuela *NOTES: Approval rating updated May 6. Support for democracy reflects percentage who agree that democracy is preferable to any other form of government. Sources: Approval rating: El Financiero (April); support for democracy: Latin American Public Opinion … Read more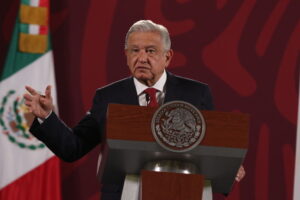 The Mexican president's landmark legislation failed to achieve a necessary supermajority in Congress.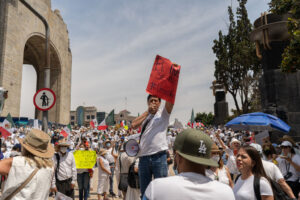 The next presidential election will hinge on middle-class voters hit hard by inflation, lack of economic growth and COVID-19.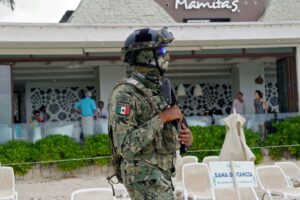 Long-term deployment and an ever-expanding mandate may harm the reputation of Mexico's most trusted institution.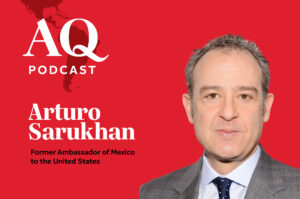 The Mexican president's top priorities face pressure at home and abroad, says former Ambassador Arturo Sarukhan.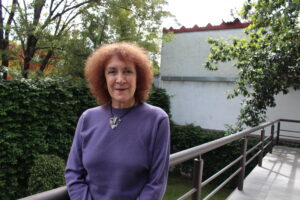 Julia Tagüeña Parga has found herself at the heart of a political clash over Mexican science.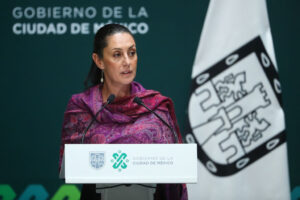 Mexico City's mayor is an early favorite to succeed AMLO as president. An extended fight over energy reform sheds light on how she'd govern.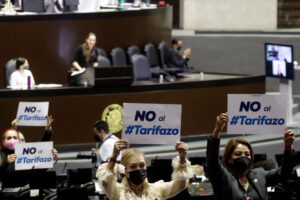 Traditional parties are in the political wilderness. Could emulating Biden's 2020 run beat AMLO's movement?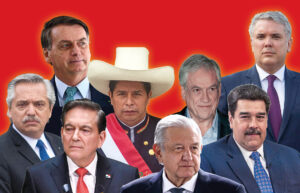 AQ tracks how the country has managed its ties with Beijing.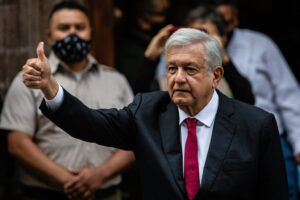 The upcoming "popular consultation" is designed to fail. AMLO knows it.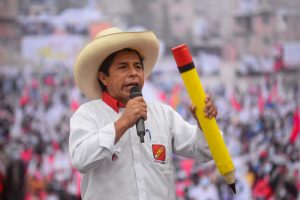 The electoral strength of the right is pushing Latin America's leftists away from progressive causes.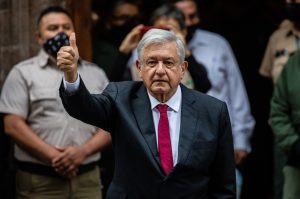 The loss of his legislative supermajority will not reverse the Mexican president's progress toward his ultimate goal: the expansion of state power.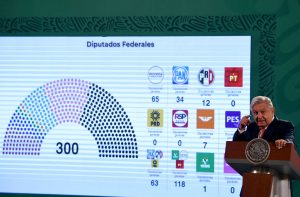 AMLO's coalition lost precious seats in Congress, placing a hurdle on his plans to pursue constitutional changes.