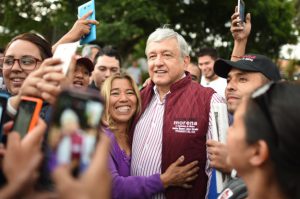 This story has been updated, and a correction has been appended below. Attack ads comparing Andrés Manuel López Obrador to the late Hugo Chávez helped sink his first bid for the Mexican presidency over a decade ago. Now, with 14 months to go until the 2018 presidential election, he is once again the front-runner and … Read more Does AMLO Have a Venezuela Problem?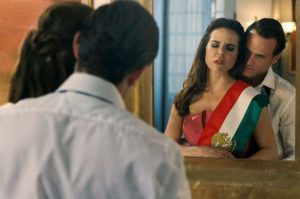 Going along with the twists and turns of Ingobernable requires something more than the suspension of disbelief: the debut episode includes the first lady of Mexico eluding secret service agents and running through the streets of Mexico City undetected (and in heels) thanks to the sly use of a popped-up jacket collar and some well-timed escapes out … Read more 'Ingobernable,' the Netflix Take on Mexican Political Scandal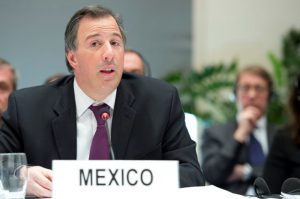 It's fair that Mexican officials would fret over U.S. President Donald Trump's threats to walk away from the North American Free Trade Agreement (NAFTA) – 80 percent of Mexican goods are currently exported to the U.S., and any change to the 23-year-old deal will surely be economically and politically disruptive. But other potential changes in … Read more Here's What Should Worry Mexico More Than NAFTA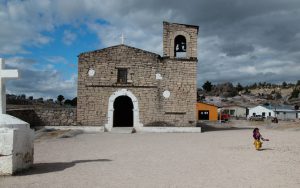 Book a low-season ticket for El Chepe, the passenger train that cuts through the valleys and mountains of Chihuahua, Mexico's largest state, and it's likely you'll have your pick of seats. Despite taking passengers to or through some of Mexico's most fascinating towns and natural attractions, El Chepe is nearly empty most of the year, … Read more Riding Mexico's Empty Tourism Train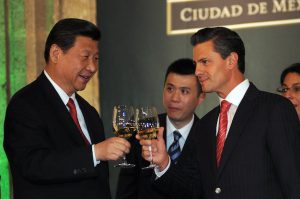 Much is made of the perils of ending NAFTA for Mexico, and rightly so. The 23-year-old agreement has helped the nation not only boost trade but also transform its economy, moving from a commodity to an advanced manufacturing exporter. With 80 percent of its exports headed north, even the threat of change has hurt Mexico's … Read more China Wins if NAFTA Dies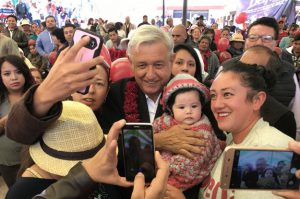 This story has been updated As the politician best positioned to ride a wave of nationalist, anti-Trump sentiment to Mexico's presidency in 2018, Andrés Manuel López Obrador appears to be embracing an unexpected strategy: moderation. López Obrador, widely known as AMLO, has earned his reputation as one of Mexico's most polarizing national figures. When he … Read more AMLO's Strategy? Tone Things Down and Let the President Deal With Trump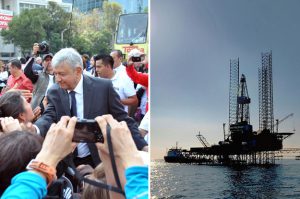 In Nov. 2013, just weeks before Mexico's historic energy opening was signed into law, two-time presidential candidate Andrés Manuel López Obrador sent an open letter to the CEO of ExxonMobil, Rex Tillerson "informing" the executive that Mexico's oil belonged to its people. López Obrador urged Tillerson to measure the costs of investing in Mexico should the reform … Read more Mexico's Energy Opening Looks Like a Success. Will It Last?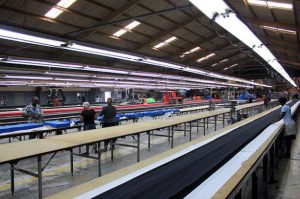 The idea sounds simple: Special Economic Zones (SEZs) offer tax exemptions and cheap labor as hooks to attract investment from foreign companies. Money trickles in, local suppliers get a foothold and the middle class begins to grow. At least, in theory. Mexico is betting big on SEZs, with a new federal law that will create four of … Read more What Mexico Can Learn from Haiti's Development Plans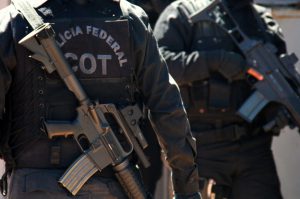 Many deaths are unavoidable. Natural disasters and incurable illnesses can claim lives suddenly, without warning. But there is one untimely death that can be avoided – homicide. It is time for Latin America and the Caribbean to set a bold goal to bring down the murder rate. The region is one of the world's deadliest. It is home … Read more Latin America Could Cut Its Murder Rate By 50 Percent. Here's How.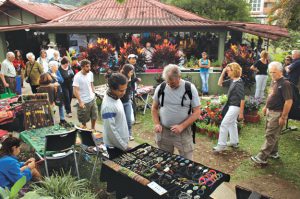 Leer en inglés Estimado(a) Sr(a) Presidente(a): Los baby boomers de Estados Unidos a menudo parecen representar las importaciones de mayor crecimiento en México. En la región del Lago de Chapala, en donde vivo, una cifra estimada de más de 10,000 estadounidenses –o el doble de ese número dependiendo de la época del año– llaman "su … Read more Ayude a los boomers a retirarse en América Latina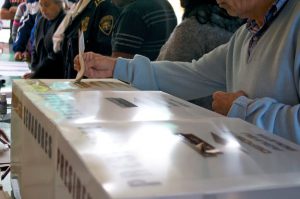 Mexicans from the U.S. border to the Yucatan peninsula issued a strong rebuke to President Enrique Peña Nieto and his ruling Institutional Revolutionary Party (PRI) in state elections on Sunday. The PRI lost governorships in six of the nine states it held going into the vote, including four – Durango, Quintana Roo, Tamaulipas and Veracruz – … Read more The Real Lesson of Mexico's State Elections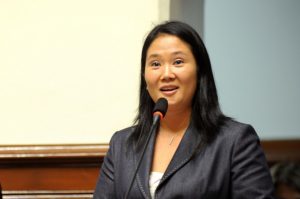 Sign up here to get This Week in Latin America delivered to your inbox every Monday. Peru Votes: Peru will choose a new president Sunday in a close runoff election between two center-right candidates. In an Ipsos poll released on May 29, first-round winner Keiko Fujimori held a six-point advantage over her business-friendly challenger Pedro Pablo Kucyznski. However, Kuczynski may yet … Read more This Week in Latin America: A Close Vote in Peru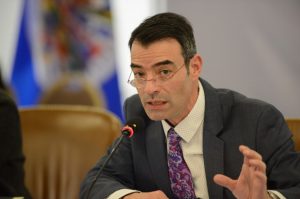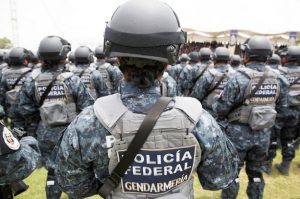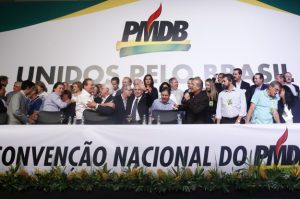 Sign up here to get This Week in Latin America delivered to your inbox every Monday. PMDB Decision on Rousseff: It is considered "inevitable" that Brazil's largest political party, the PMDB, will on Tuesday formally break with the government and support the impeachment of President Dilma Rousseff. One party leader tweeted "On Tuesday the 29th, the party will decide to … Read more This Week in Latin America: Brazil's Government Breakup