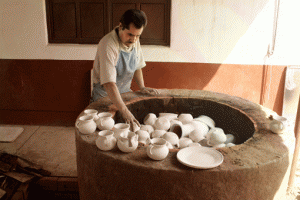 Uriel Arroyo is a ceramics producer from Capula, a small community in Michoacán, Mexico, whose family-run business used a centuries-old method to craft clay table- and cookware. Arroyo, like roughly 10,000 artisanal ceramacists across Mexico, used lead-oxide glaze to finish his pieces. Now, with the help of nongovernmental organizations (NGOs) and Mexican public agencies, Arroyo … Read more From Tradition to Trade
Once the crown jewel of the maquila miracle that was going to be the cornerstone of Mexico's development, Ciudad Juárez, Chihuahua is being abandoned these days by those who were lured there with promises of decent, well-paid jobs. The city's fate is now in the hands of rival drug gangs who operate with absolute impunity … Read more Escaping Juarez: A Photographic Essay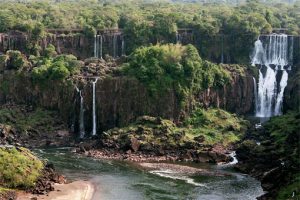 Ever since President John F. Kennedy launched the Alliance for Progress in 1961, every new U.S. administration has pledged to dedicate itself to our common hemispheric agenda. Too often, our efforts have fallen short. Today, a truly galvanizing challenge—the threat of catastrophic climate change—offers the United States a chance to break that pattern and reengage … Read more The Fulcrum of Our New Relationship in the Americas
Can Latin American governments tackle inequality in the midst of the global economic downturn? Although some countries—most notably Brazil and Chile—have made dramatic gains in reducing poverty and expanding the middle class, Latin America remains, in the first decade of the twenty-first century, one of the world's most unequal regions. Inequality has deep roots in … Read more Mexico's Fragile Middle Class
The movement for transparency in government has made great advances in Mexico since the defeat of the Partido Revolucionario Institucional (PRI) in 2000. Parallel to the legal and constitutional reforms that opened up reams of government records and even the salaries of public officials, the Internet has improved the tools available for common citizens to … Read more Transparency and e-Government in Mexico: Who's Complying and Who Cares?
In 2004 the Mexico City newspaper, El Universal, sparked a shake-up like no other at Los Pinos, Mexico's White House. It reported that then-Mexican President Vicente Fox's wife, Marta Sahagún, plunked down up to $1,000 on dresses during a one-day shopping spree, and that Fox himself spent the same amount on suits.
Fifteen years after its passage by a closely divided Congress, the North American Free Trade Agreement (NAFTA) provides an important lens through which to consider United States trade policy, U.S. politics and some of the effects of globalization. With a new president taking office next year, it is vitally important to draw the right lessons … Read more Don't Trash NAFTA
There are few straightforward, objective accounts about Mexican immigration to the U.S., which partly explains not only the widespread misconceptions about immigrants but also the backlash that has developed in recent years. Amidst a complex debate and a wide range of publications adding contrasting interpretations about its costs and benefits, it is difficult for the … Read more Ex Mex: From Migrants to Immigrants
"To marry or not to marry?" For Latin America's gays and lesbians this is not the existential dilemma that it is for most heterosexual couples. It is the object of an intense political struggle waged country by country. With some notable exceptions, same-sex couples across the region cannot enjoy conjugal or parental rights.
CNN/U.S. and CNN en Español are perfect examples of how information media are integrating in the Americas. More than 90 million households receive CNN/U.S., while CNN en Español reaches 19.4 million households in Latin America and an additional four million U.S. homes. Americas Quarterly sat down with Soledad O'Brien, CNN anchor and special correspondent, and … Read more Interview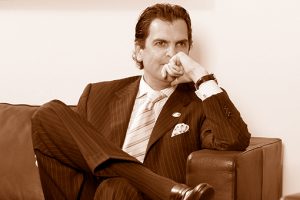 I want to congratulate the American people for an election campaign that was not only historic but reassuring to the rest of the world. The primary season was particularly reassuring: the fact that two of the candidates for the Democratic Party nomination were a woman and a man of Mexican-American descent, with the eventual winner … Read more Deepen NAFTA to Strengthen Our Economies
In today's fluid world, a nation's ability to ensure the safety and wellbeing of its people depends to a great extent on the degree of peace and prosperity in the neighborhood to which it belongs. The U.S., notwithstanding its economic might and military power, is no exception. In a welcome respite from Latin America's turbulent … Read more Define the Next-Generation Agenda Of the U.S.-Mexico Relationship